It really is crazy that it is already July! Summer is flyin….but that is usually the case. I am going to take some time off and enjoy some laketime with some dear friends. Cannot wait! I rounded up some past post in case you are looking for some inspiration for your 4th of July celebrations….
Of course you can always view more by clicking on the tab "project gallery" or one of the other drop down menus to see more past ideas….Have a great holiday weekend :)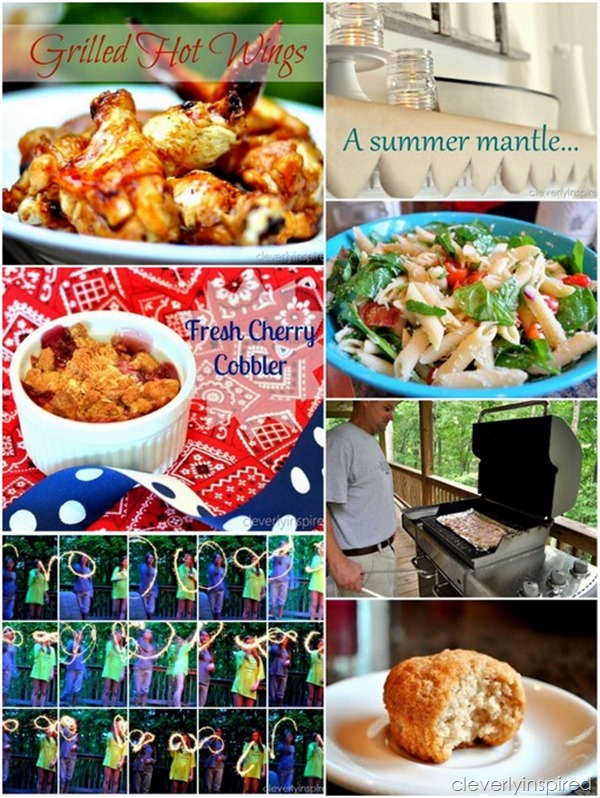 GrilledHotWings//A Summer Mantle//Fresh Cherry Cobbler//ApplePieMuffins//BLT pasta salad//Grilling Bacon for a crowd// Taking pictures with sparklers
Side note: If you have time to see a movie over the holiday weekend….The Heat does not disappoint. Funniest movie I have seen in a very long time….hilarious!
I'll be back next week with some garage organization ideas:) And the peanut's closet reveal!