Hi all!! I made it home from Haven 2012 and it was a blast. The sessions I attended were really informative. I got to talk to a ton of fabulous bloggers and new friends! A highlight (among several) was helping Ana White build during her session. She is so kind and really knowledgeable about building furniture. And when she told me later on that she actually reads my blog…I about screamed. Thanks Ana…for being so true to who you are on your blog. You are a gem! I will post a few pics later this coming week….onto some yummy Cherry cobbler….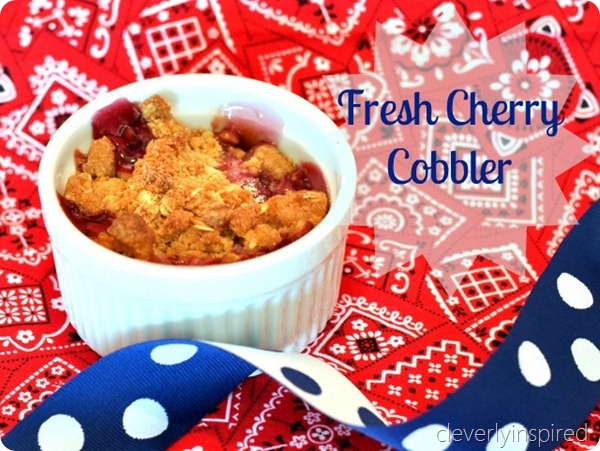 Cherries remind me of summer. My mom always had a fresh bowl of cherries in the fridge. They are high in fiber (1 cup has almost 2.6 grams!) and in antioxidants. So eat up!! They are at their peak in the summer time so grab some now! This cobbler recipe calls for 2 cups of cherries ( I only had 1 cup of cherries left so I cut it in half, below is the full recipe) The recipe will either make 4 individual ramekins or one "pie" size cobbler.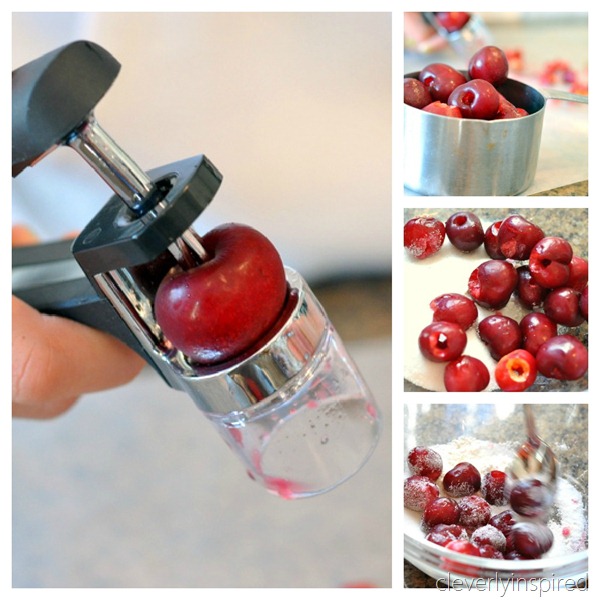 Pit cherries (or have your kiddo pit them…it is really fun actually) We just spread out some wax paper so that our pits had a landing spot. Toss the pitted cherries with sugar and flour, pinch of salt. Pour into greased ramekins and set aside.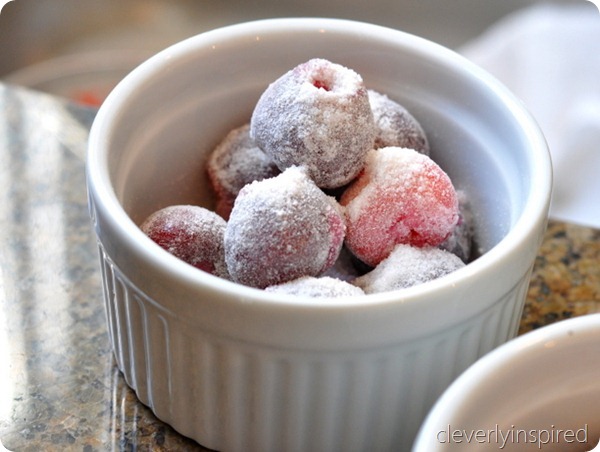 Combine the topping: Oats, brown sugar, butter, flour, baking powder, baking soda. Top the cherries with the mixture. Bake 25 minutes on 350.
Show a little extra love with a dollop of vanilla ice cream :)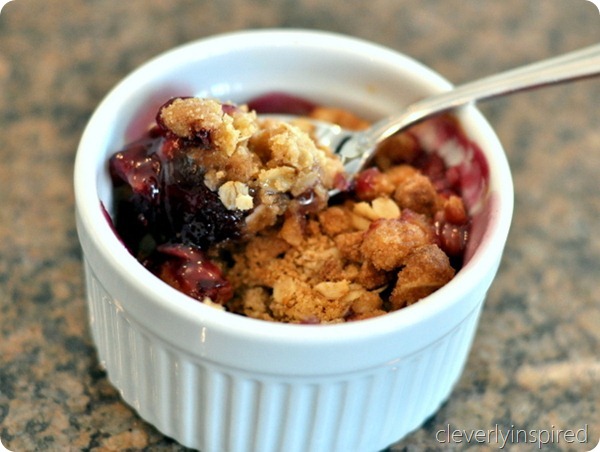 Ingredients:
Cherry mixture:
2 cups pitted cherries
1/2 cup white sugar
2 tablespoons all-purpose flour
Pinch of salt
Topping:
1/2 cup quick-cooking oats
1/2 cup all-purpose flour
1/2 cup packed brown sugar
1/8 teaspoon baking powder
1/8 teaspoon baking soda
1/4 cup butter, melted
Bake at 350 till bubbly –25 minutes.
Sharing: Tatertots and Jello, CentsationalGirl
[shopeat_button]