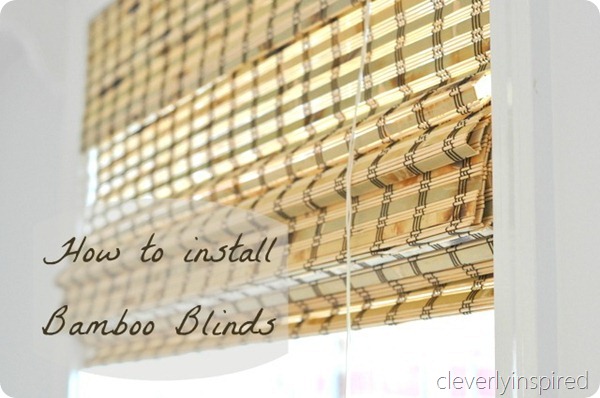 I really love the ease and versatility of bamboo blinds. I have used them in my family room and in Bill's new office. They are really easy to put up too! Only tool required is a drill! I purchased mine through Overstock.com They have a huge variety of colors and sizes. Be sure to measure your windows and take note of the width. These blinds are mounted from the top inside molding piece of your window. If the blinds are too wide…you will not be able to fit them inside the window casing. Also, measure the length…they come in standard sizes.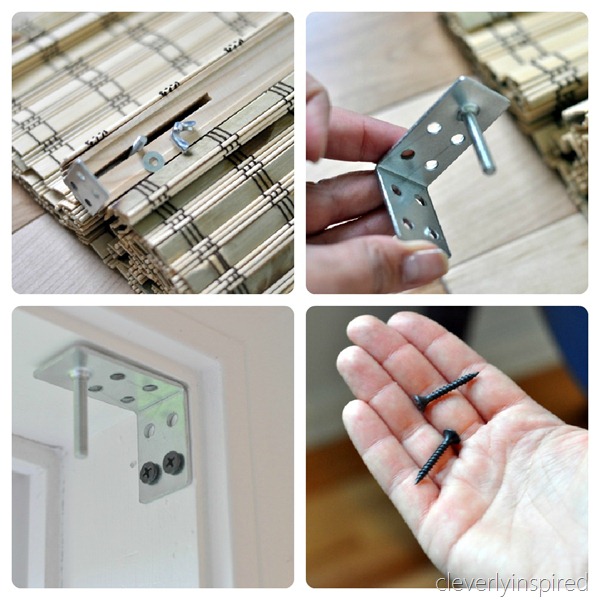 The tools that are included: A bracket, screws, washer and a wind nut. I tend to use a steel drywall screw. They will bite the wood quickly and it eases frustrations of holding a heavy drill and trying to drill in a cheap screw (what, yes….I speak from a bit of experience with this…;)
You want to mount the bracket on the inside…close to the edge of the trim. You can mount these outside the trim also…but I always put them inside the trim…so this is what I know ;) Be sure the pin on the bracket is on the top. This is going to hold your bamboo blind in place. Using a Phillips head bit on your drill…screw the bracket onto the trim. Repeat on opposite side.
You are ready to hold up your bamboo blind in place and using your washer then wing nut…secure the blind up in place. Adjusting to be sure the blind is in the center of the window (that is why they give you a "slit" to work with and use for adjustment)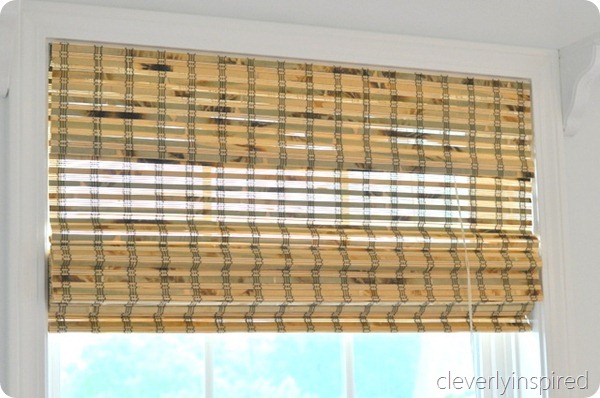 You're done! Be proud!! You will now want to hang them in every room!! They are easy to clean, beautiful and affordable! Win!!
Here is the link to where I bought mine (Overstock) Not a sponsored post…I just really love them!