Other options for the title of this post:
1. How to organize 80 t shirts.
2. My boy may have a slight addiction to t shirts.
3. Holy t shirts batman.
I could go on….but I won't. Point is….dude has a bunch of t shirts and no where to put them. He is burdened (I use this term lightly) with a very small closet. It is about 48 inches wide and 24 deep. The door doesn't allow for the easiest of access to one side of the closet. Given these restrictions…and given the fact that he can never seem to put his shirts in the dresser because they won't all fit in there…I had to come up with a solution.
Here is how I went about organizing 80 t shirts…in a small space.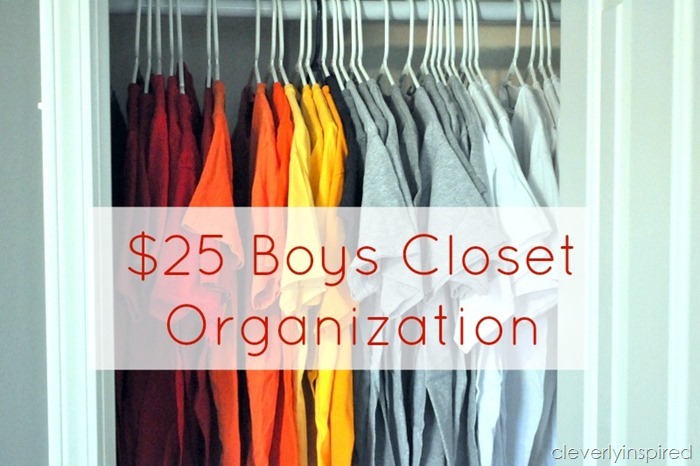 I failed to get a picture of the true version of this closet before. I thought for a second about throwing everything back in the closet and snapping a picture….but that would have ruined my mojo—and I was on a roll. Before we have attempted to use shelving and folding…I know…laughable. My boy is good at a lot of things…folding ain't real high on that list (say in your best duck dynasty voice for true effect). Si's my favorite…ok moving on. So I took out the shelves except for the long one that was up high.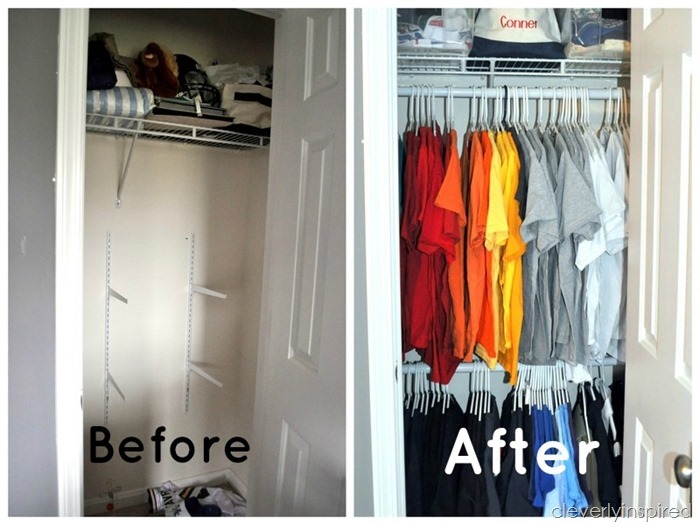 I went to Lowes and found 2 adjustable hanging rods…along with 2 sets of rod holders. All I had to do was screw in the holders and pop in the rods. I placed one right below the top shelf and one about 30 inches from the floor.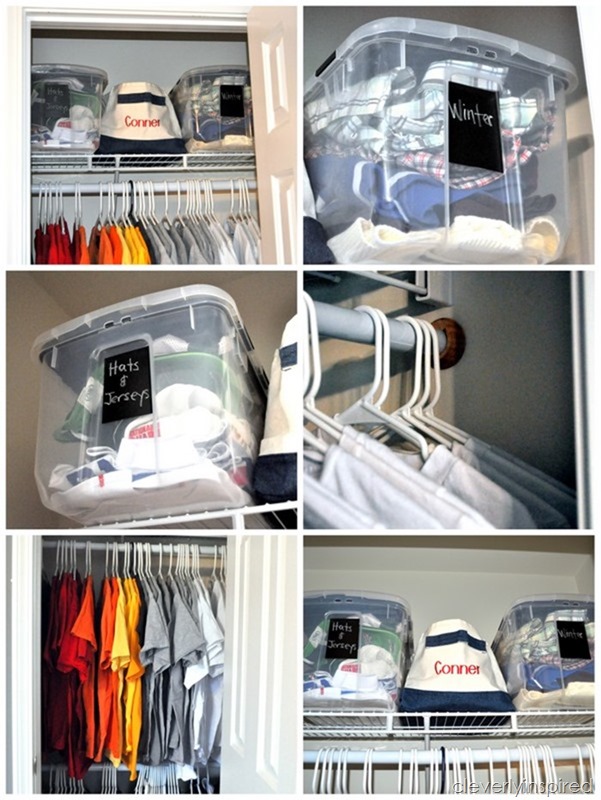 I needed 7 packs of white hangers (10 are in a pack) so that was $14. And then I got 2 bins to hold out of season clothes and jerseys. Those were $5 each.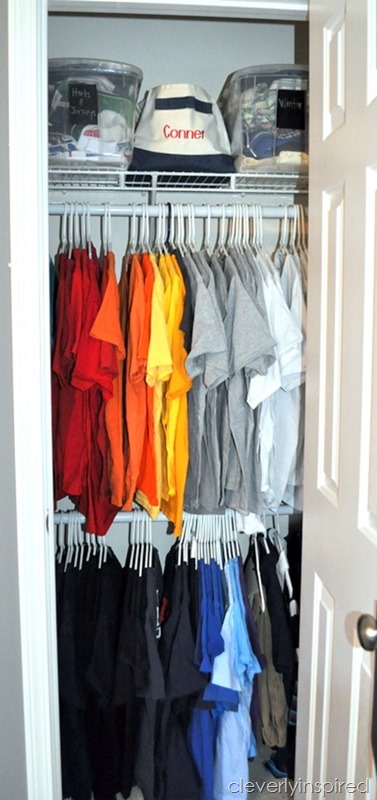 He loves the fact that he can clearly see all his shirts (by color no doubt) and that they are much easier to put away. I realize this may not last him through…but right now…this is how he uses this space and it needs to work now. I could've spent a lot more money…and did some drawers and shelves and such…but that wouldn't have worked as nicely as this has. And that is all that matters.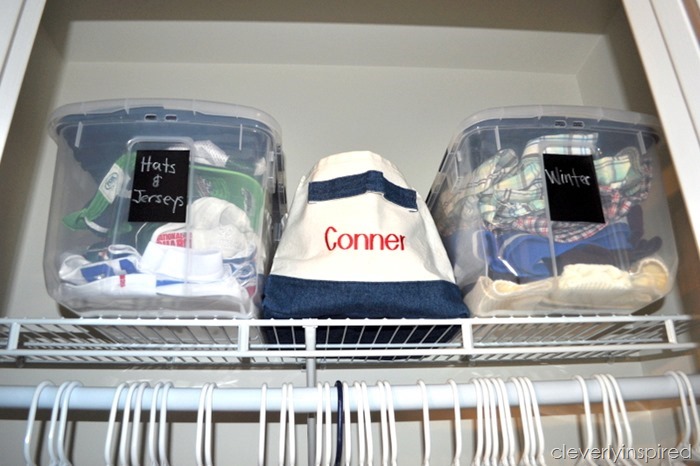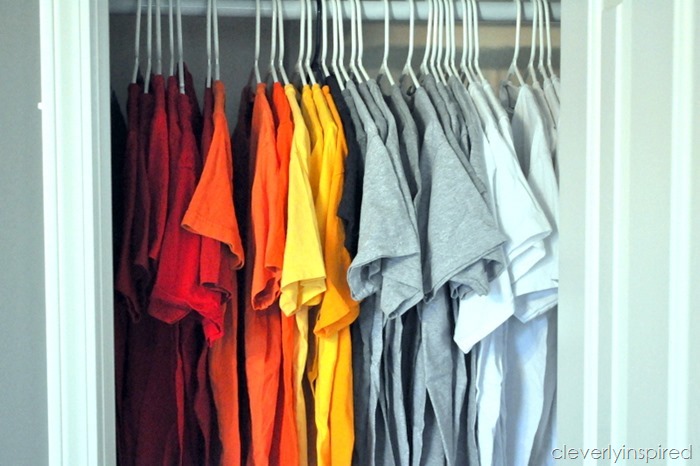 Do you have any tricks to organizing your closets??
Hope you have a fabulous weekend friends ;)