Remember when I told you about our plan for  front doors…they are really such a perfect addition for the front of our home. The stain we used was called Walnut GelStain and it is made by Minwax. We love how it went on so naturally onto a vinyl surface. I think it is a very believable "wood" look. We love it so much we are going to have the shutters stained to match.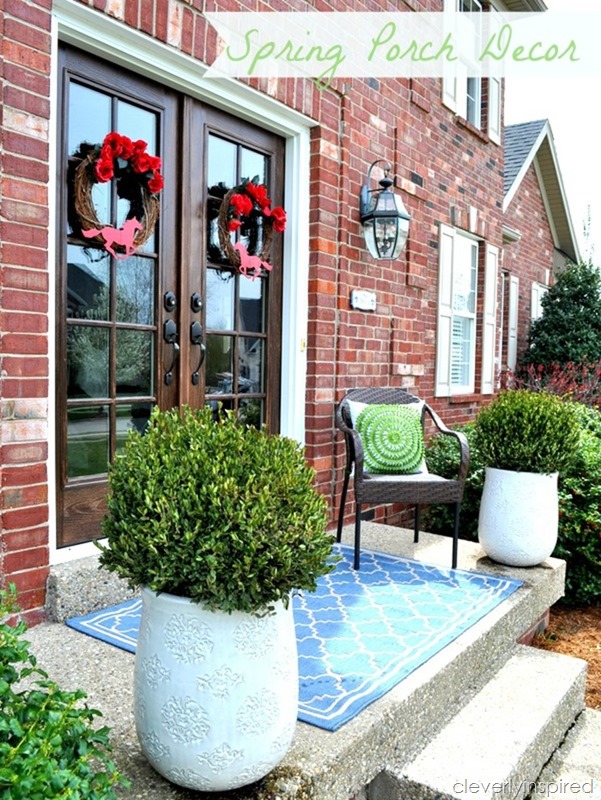 The spring weather has me thinking and dreaming of our front porch plans again. While returning something to Homegoods this past weekend I saw these fabulous planters. I love them! When I got back home with my beloved planters….I placed them on the porch and was irritated I couldn't really see them because of these two overgrown evergreens. What's a girl to do? My hubs saw me standing out in the middle of the yard, eyeballing the front porch (hand on my chin…scratching my head..) he knows that I am about to come up with something to do…he try's to not make eye contact….knowing what I am going to say about the 2 irritating bushes. (see the instagram chat here….trying to keep it clean people)
Such a good guy…he knows me so well ;)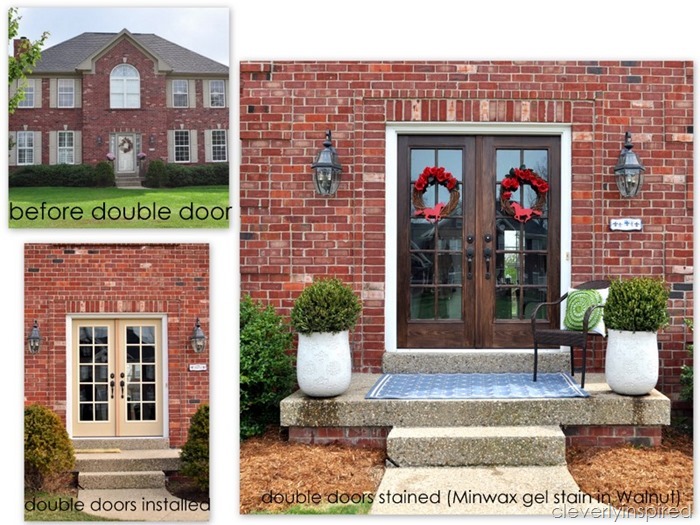 And after he says to me…."why did we wait so long to do that? It looks 300% better!!" (hubby-points fo sur) . I love how open the front porch seems now…just with removing those overgrown bushes.
I found some large holly plants at Costco for about $17 each…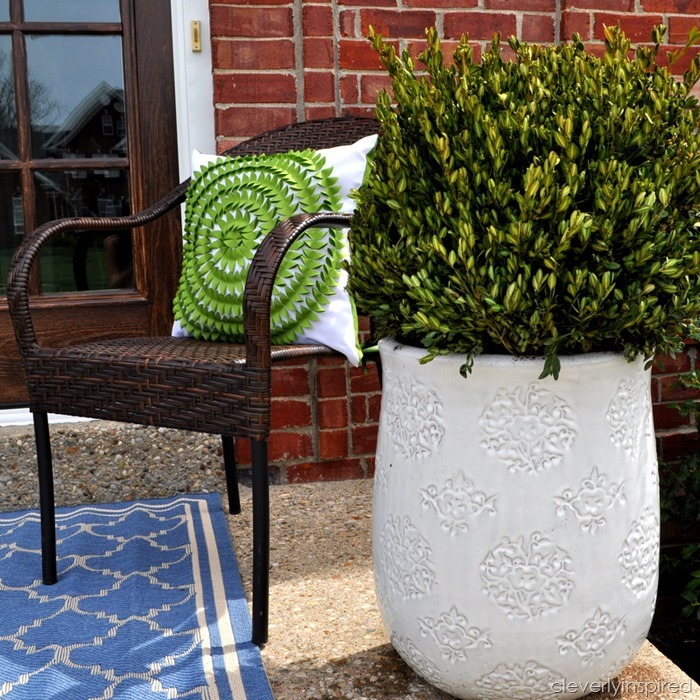 Pillow and chair are from Homegoods and the outdoor rug is from Overstock.com.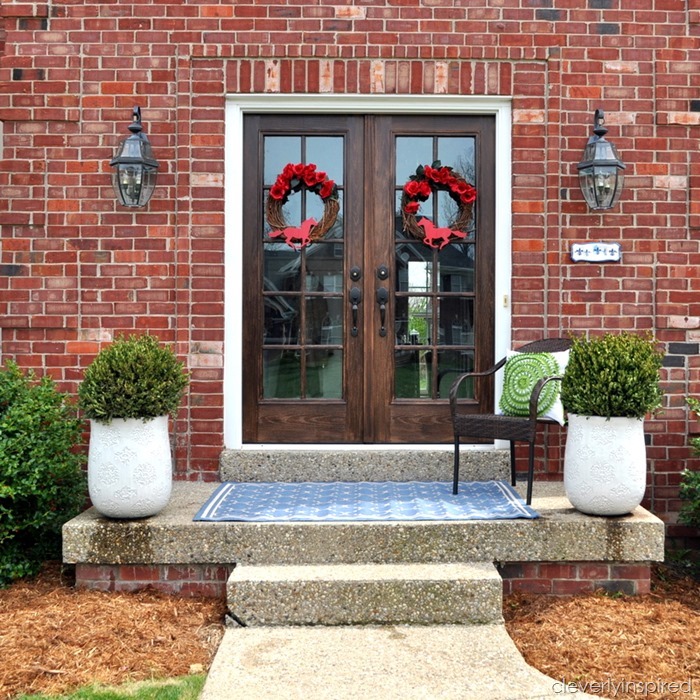 It is looking updated and fresh….and very springy. (Wish me luck on keeping the hollys alive :)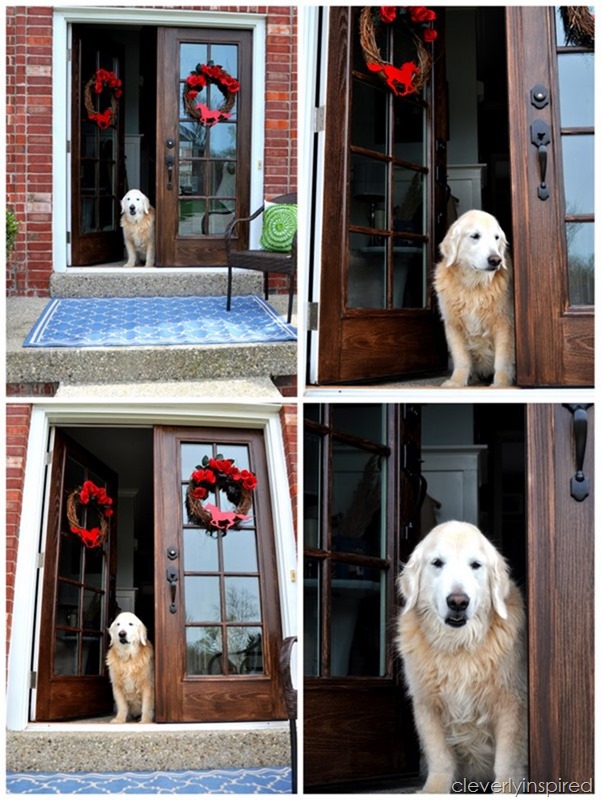 Putter approves….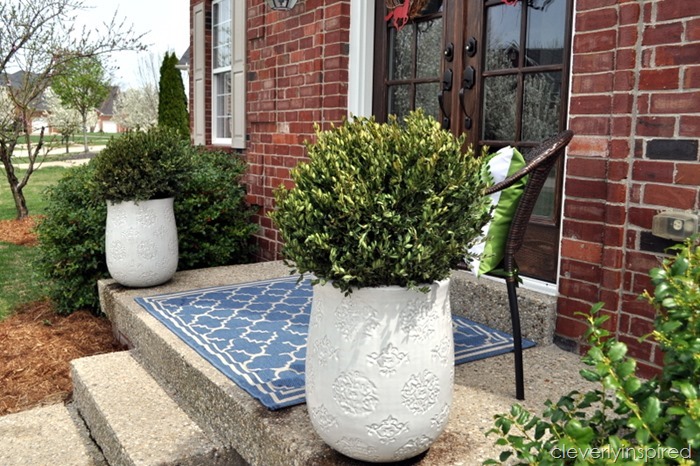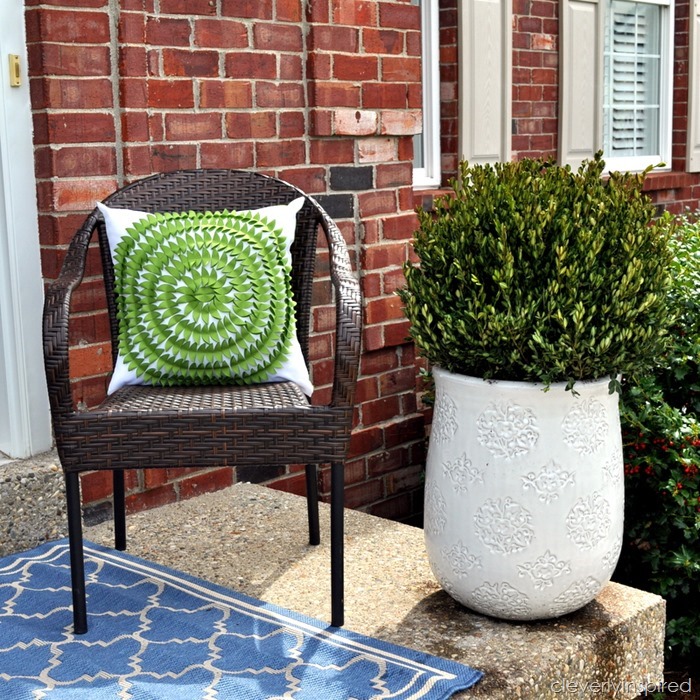 I will share another post soon after the shutters are stained this week to match the doors.
xo
Where I share great ideas:
BeDifferentActNormal, The36thAve, Whipperberry, TipJunkie, Tatertots&Jello, TodaysCreativeBlog, SerenityNow, PositivelySplendid, IHeartNaptime, ByStephanieLynn, TheDIYClub, CRAFT. MadinCrafts. HomeStoriesAtoZ, NotJustAHousewife