Once upon a time…there was a southern gentleman. He went off to college and met a yankee…who knew nothing of horse racing…bourbon…or about how deep a love for a college basketball team could be. This yankee fell hard for this boy….who called her "darlin" almost from first sight….who never failed to open a door for her…and who knew exactly how a lady was to be treated.
My first introduction to horse racing came when I was dating my husband. His father has owned horses for the past 25 or so years. I had never paid any attention to the first Saturday in May…until I met Bill. He talked about the hats, and the horses..and the parties and parades….and I was so intrigued. It is quite a tradition…and I am a sucker for tradition.
Being that there is an entire season dedicated to the Kentucky Derby….a proper wreath is only fitting. And of course….there will be a horse….of course….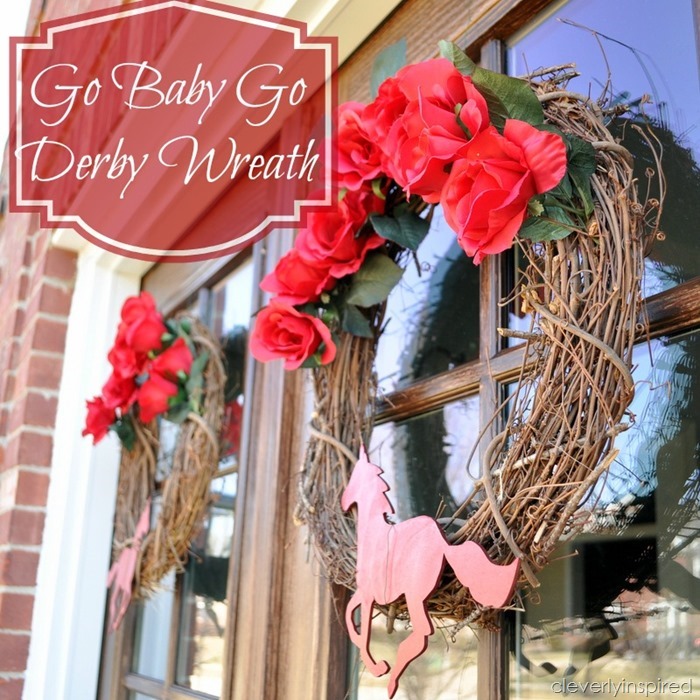 These wreaths took me about 15 minutes to make….including the spray painted horses. I found these wooden horse cut outs on ebay. Look for ones that will be large enough to see from the road (these are about 12 inches across). Each horse was $10.
Sidenote…how about those doors huh?!?! Loooveeeeeeee ;)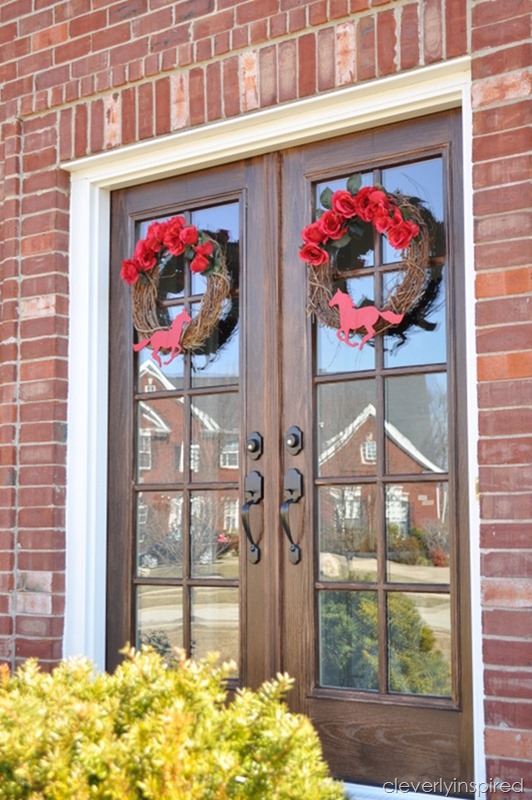 Spray paint your horses and let dry (I used Krylon Red, 2 coats is best). You will need 2 bushes of red roses (which will give you about 10 roses on each wreath)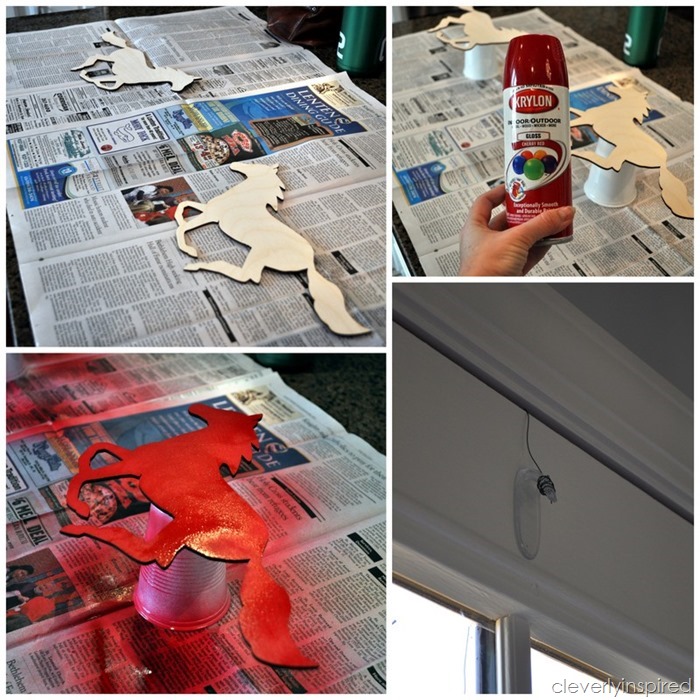 Cut the roses with wire cutters leaving enough of the stem to tuck into your grapevine wreath. Stick the roses on the top portion of the wreath (using force). When your horse is dry…wire it on the bottom of the wreath. To hang up…I used a command hook (upside down) and ran floral wire to the wreath on the outside..securing to the back of the wreath.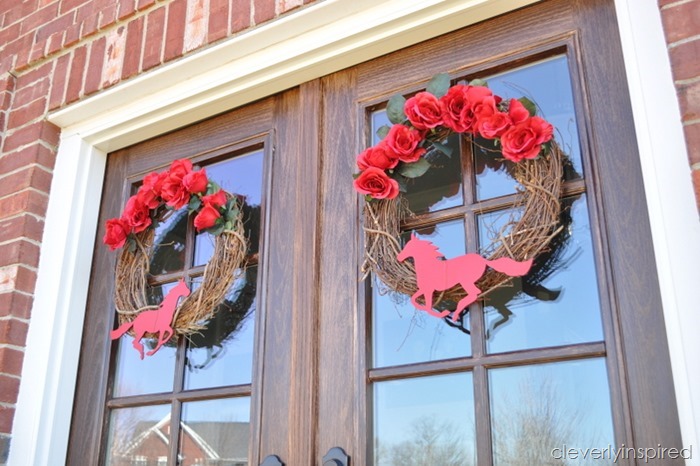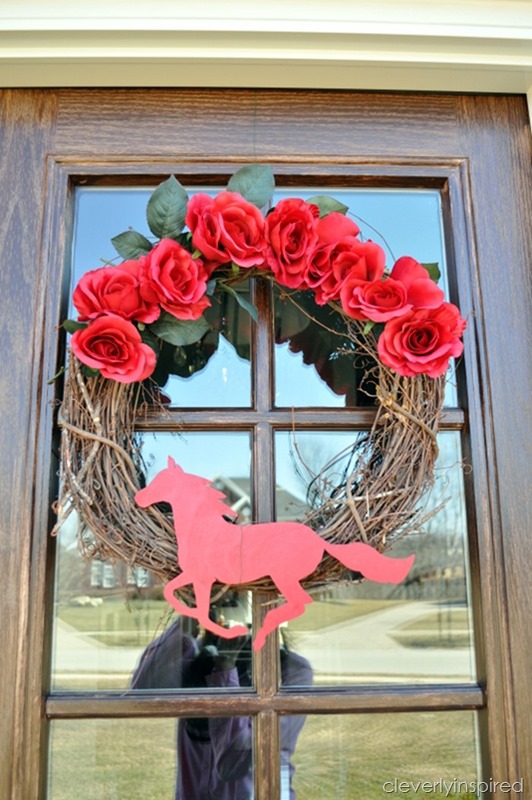 Shopping list:
2 20 inch grapevine wreaths
floral wire
2 bushes roses
Wooden horses
Red spray paint
2 command hooks
Go baby Go!
Also, if you are looking for a super cute and original Derby Wreath….my friend Susan sells them in her etsy shop. Must see!!!
Sidenote: I am in the process of making this font darker….I know it is a bit hard to read for some of you. Thanks for letting me know ;)