This post has been sponsored by Diamond Nuts. I have been compensated for my time and efforts writing this post. All ideas, photos, and errors are 100% mine:)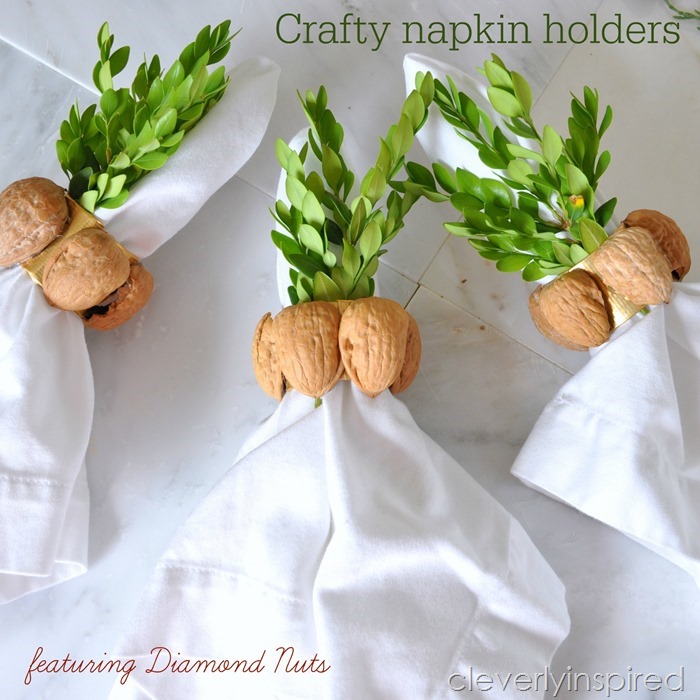 I have shared with you 2 other fun and innovative ways to use those fabulous Diamond Nuts (a votive holder and an ornament)….here is my last project for this campaign. These creative napkin rings make use of those whole walnut shells. You will just need a few other household items to create these one of a kind rings for your holiday table. A few fresh sprigs of every green or holly for color and your table is festive in a flash!
For this project you will need
· a paper towel roll emptied
· hot glue
· Diamond walnuts shells halved
· choice of duct tape I used gold
· scissors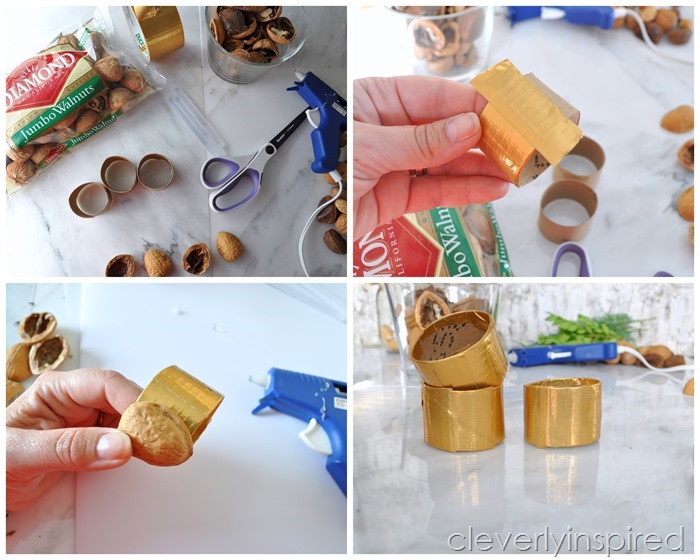 Cut the paper towel roll into one and a half inch pieces. Cut a long piece of duct tape into narrow pieces and secure all the way around the paper towel cardboard piece. Heat up hot glue and secure walnut shells to the outside of the napkin ring. Allow to dry.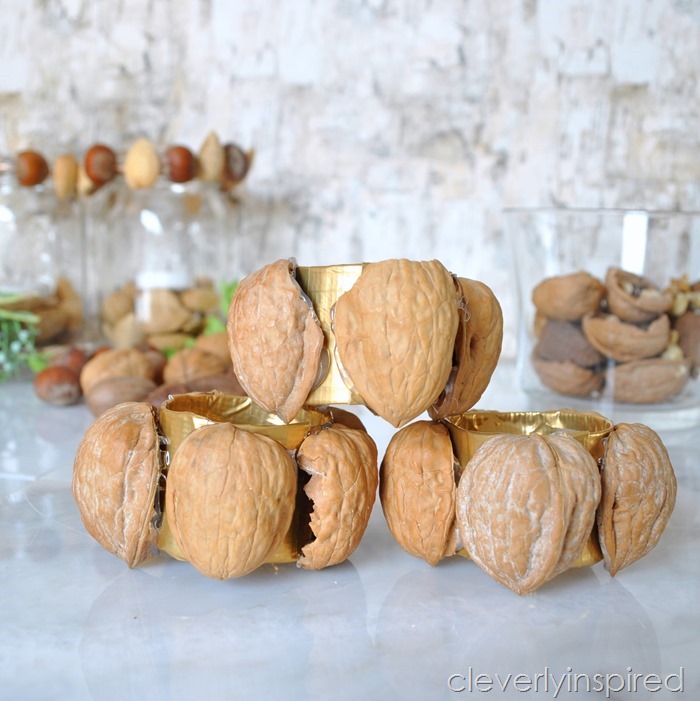 A bit out of the box right?? Who knew that nuts could be upcyled into so many fun new things?!? I encourage you to try to think outside the box and to reuse things….and this surely fits the bill.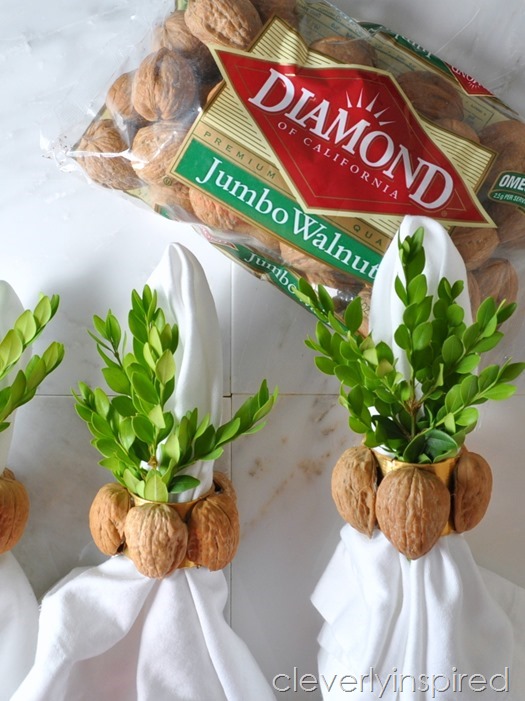 Search up Diamond Nuts on your favorite social media to see how others are crafting with nuts.
xo