Hey yall! We are in the beginnings of basketball season here! My buds is the manager of the freshman basketball team for his high school. He is so stinkin excited about it! We are thrilled he is meeting so many nice boys…and he loves being a part of the team. I am trying my darndest to get my holiday things organized. Figuring out where things go and what to decorate will be a challenge this year:) I am NOT one of those bloggers who has it all together and all the holiday stuff is out and looking fabulous:) As always….I blog in "real time"…I try to give you some things to work on ahead of time…like this recipe I am sharing today. It is a great one to have for Thanksgiving festivities….
Don't you love a recipe that starts off with "3 ingredients"….it's screaming "HEY YOU—seriously this is the easiest thing ever!!!" Make this for Thanksgiving….it will impress your guest…and it so easy you can have your 11 year old put it together. I made a couple for my party a few weeks back…and it is always gone.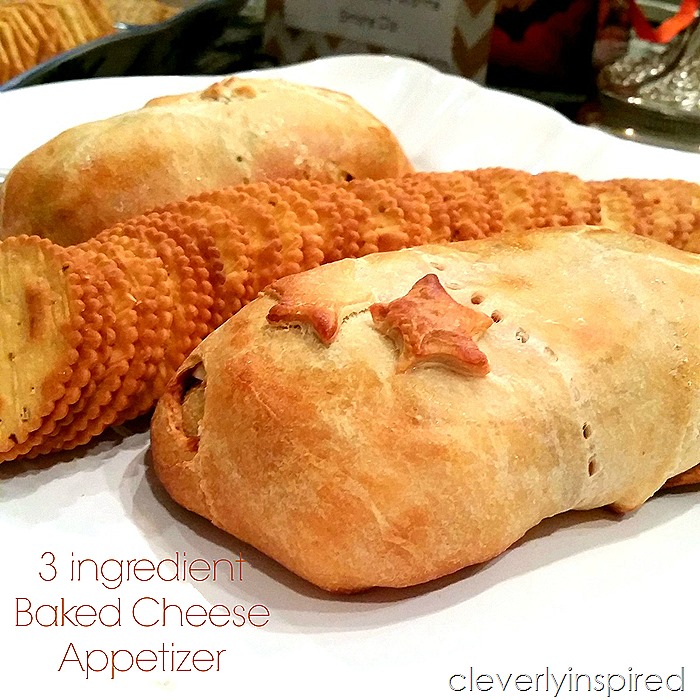 You can use any seasoning packet that you would like. I used dried onion soup and spinach garlic. Any of those dried dip mixes will work. If you need to make your own….here is a post I shared last year that would work perfectly.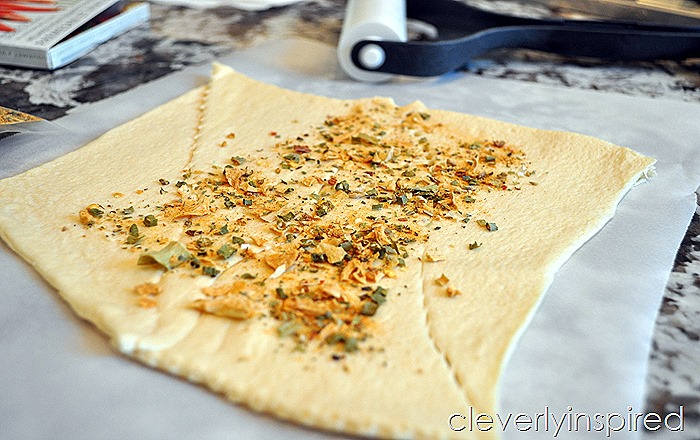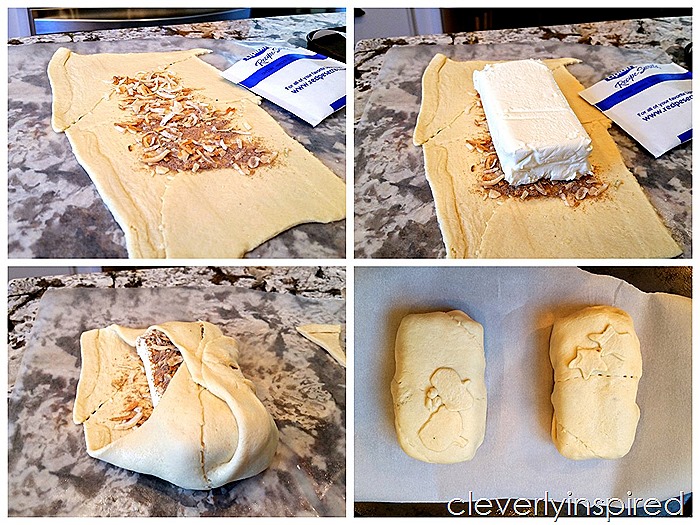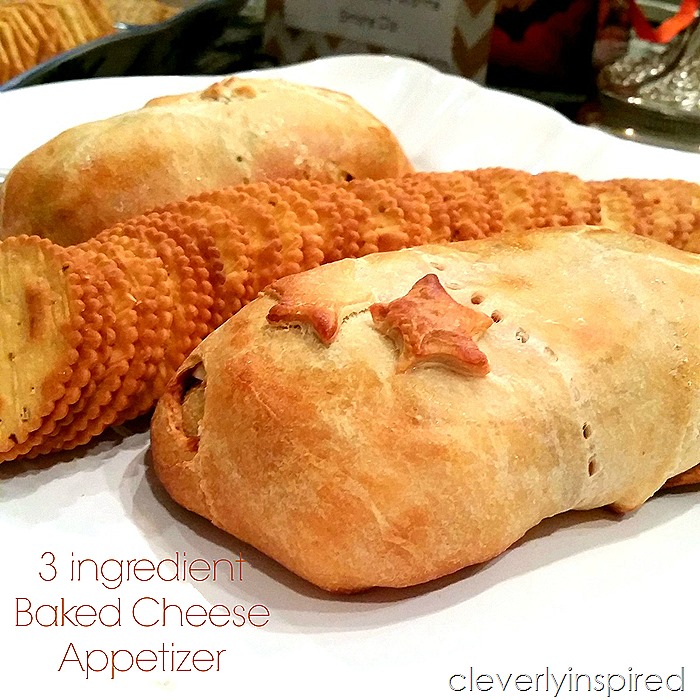 Baked Cheese Appetizer (Easy Thanksgiving Snack)
Ingredients
1

can crescent rolls

1

packet of dried dip of your choice

8

oz

cream cheese
Instructions
Heat oven to 375

Roll out 4 crescent rolls into a rectangle. I roll it out on wax paper to prevent sticking.

Sprinkle half of the season packet on crescent

Place cream cheese on rectangle.

Sprinkle the remaining seasoning.

Gently wrap the crescent on top of cream cheese.

Place seam sides down on a parchment lined cookie sheet.

Bake for 25 minutes until browned.