Potatoes get a bad rap. All they want to do is provide a yummy way to get your daily source of potassium….but all everybody calls them is "carb loaded". I don't eat them everyday…but I do enjoy potatoes a couple times a week. This recipe is a great weeknight side dish…healthy and you will never miss what is missing. Everything in moderation, right :)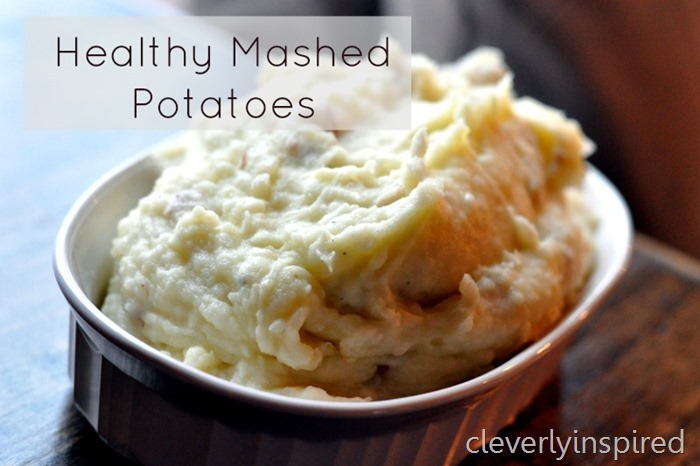 Simple recipe really…but I know there are many of you out there who have never made mashed potatoes. They are so good homemade. I will share a few tips to ensure success ;) I leave the peels on the potatoes. They are the healthiest part and they add texture. If you don't want the skin just peel them first.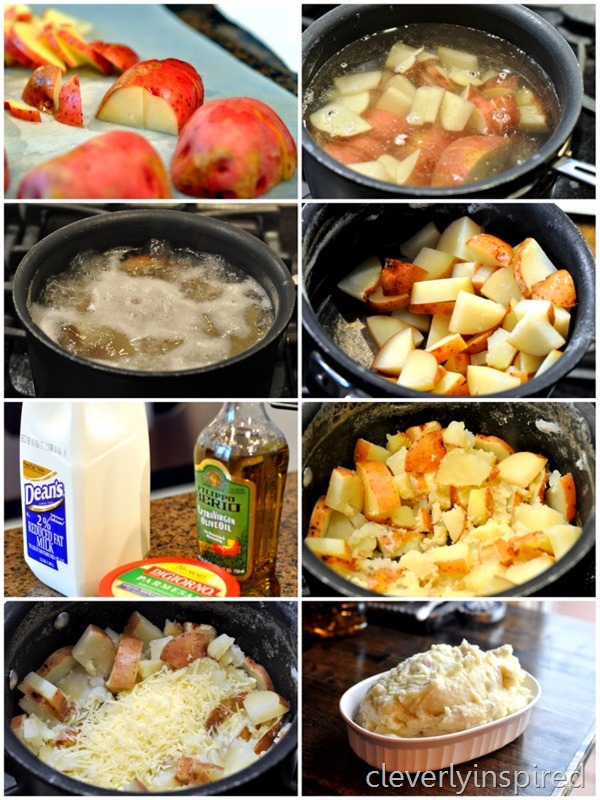 Healthy Mashed Potatoes (serves 4)
3 large red potatoes
1/2 C skim milk
2 T olive oil
2 Tablespoons parmesan
salt and pepper
Cut into even chunks. For this recipe I used 3 large red potatoes. Place them in a medium pot and cover with water. Bring to a boil and simmer for about 15 minutes. When you poke one with a fork and it slides off the fork easily…they are done.
Drain and put potatoes back in the same pot. Turn the heat back on (medium is fine) and simmer the rest of the water from the bottom of the pot (maybe 2 minutes tops.)
Turn the heat off. Now you are ready to add in some goodness. This is why potatoes are so great…at this point you can add anything you wish (sour cream, chives, salt, pepper, cream cheese,  parmesan, cream, milk, butter….etc.) They are "venerable" potatoes. They will take whatever you can dish out. In this case we are being healthy…so we are just going to add skim milk, olive oil, salt, pepper and a bit of parmesan.
Mix with hand mixer until all ingredients are combined. Place in a small casserole and into the oven until dinner is ready. They will form a lovely yummy crust on the top. :) (350 oven is fine.)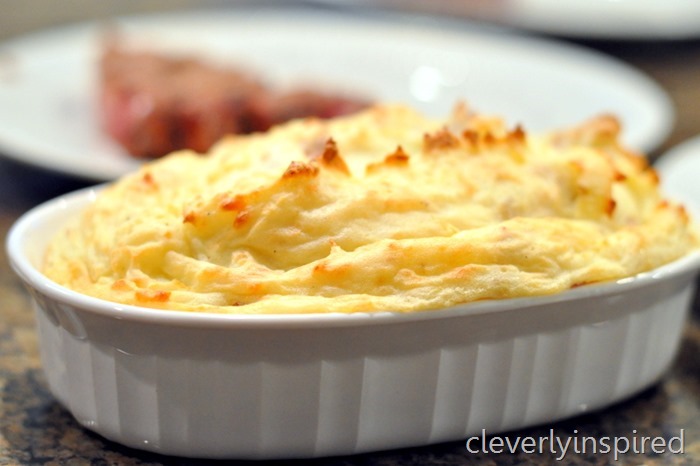 Yum!
Sharing at
[shopeat_button]