I wanted to pop in and share this fun idea for your New Year's Eve celebration. An empty wine bottle, some icing, and fortune cookies….perfect for a fun night of ringing in the new year!
I mixed up some royal icing (easy recipe below) and spread that onto a wine bottle that I cleaned.
Open up about 40 fortune cookies (careful they break easily)…Spread a bit of icing on and slap on the wine bottle. A fun tag on the top tells people to share in a fortune.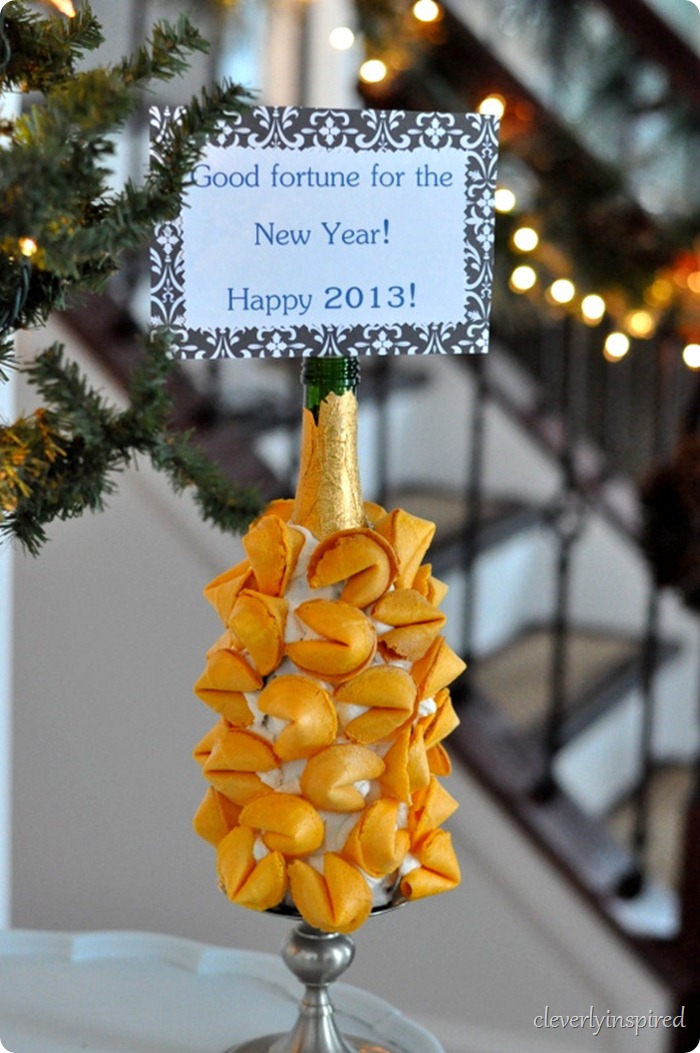 For the icing…mix up 1 C shortening with 1 tsp vanilla, and 7 tsp water. Add in 3 cups powdered sugar and 1 Tablespoon meringue powder. Whip until fluffy.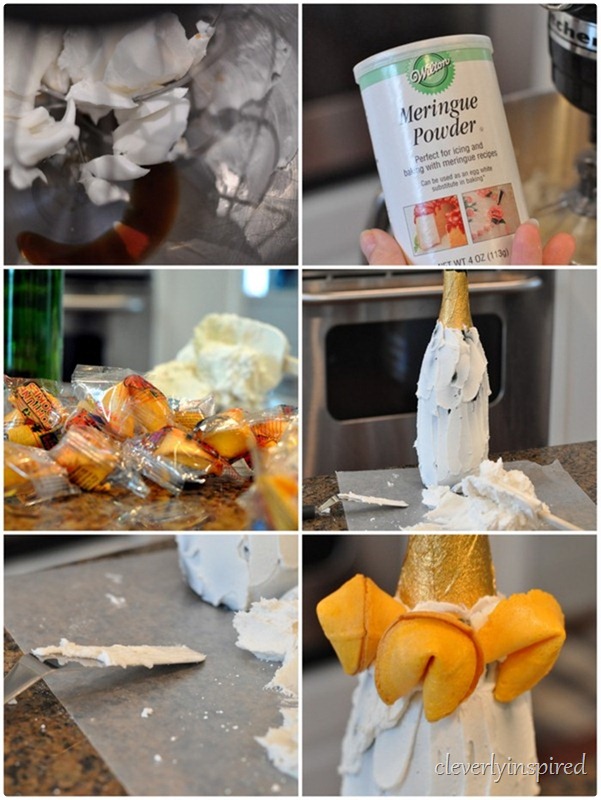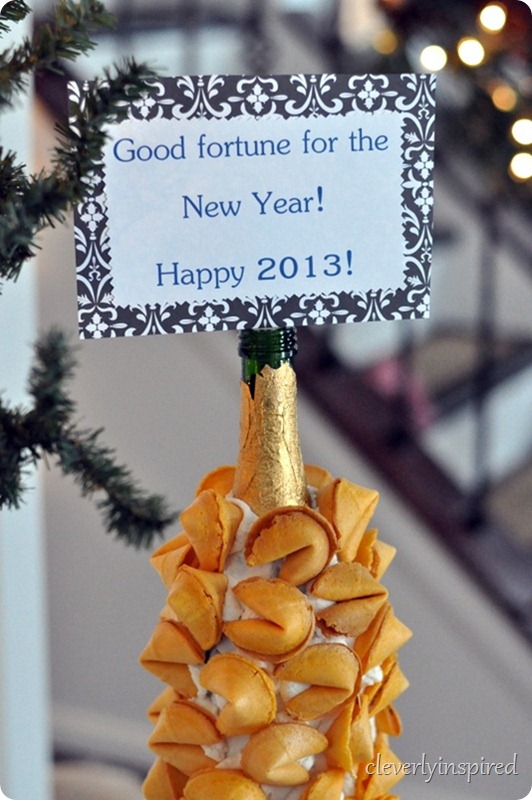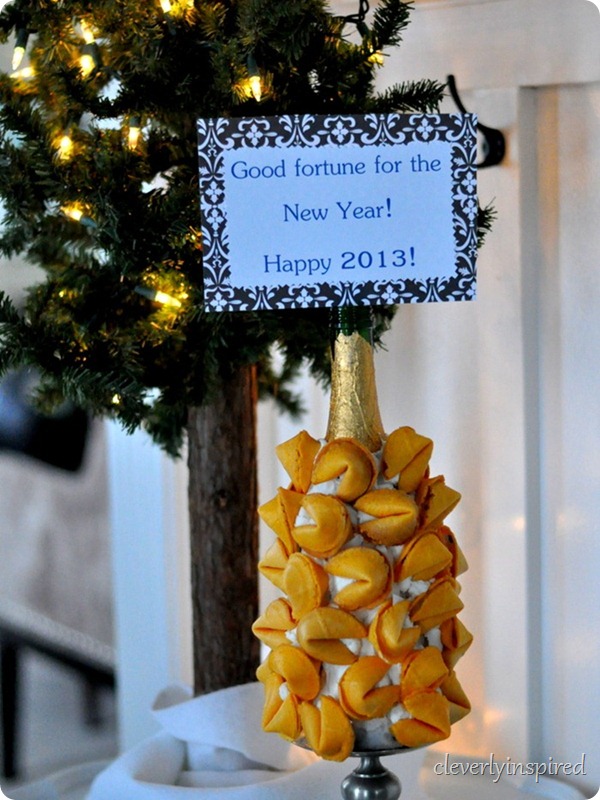 Happy New Year!!!
Sharing at
[shopeat_button]