This recipe has been my go-to Easter/Mother's Day/Anytime I need to prepare brunch casserole. I recently pulled this recipe out again this year for our annual Easter brunch. It is tasty, hearty and easily comes together the night before your breakfast. Pairs up great with a fresh squeezed mimosa and some sourdough toast:)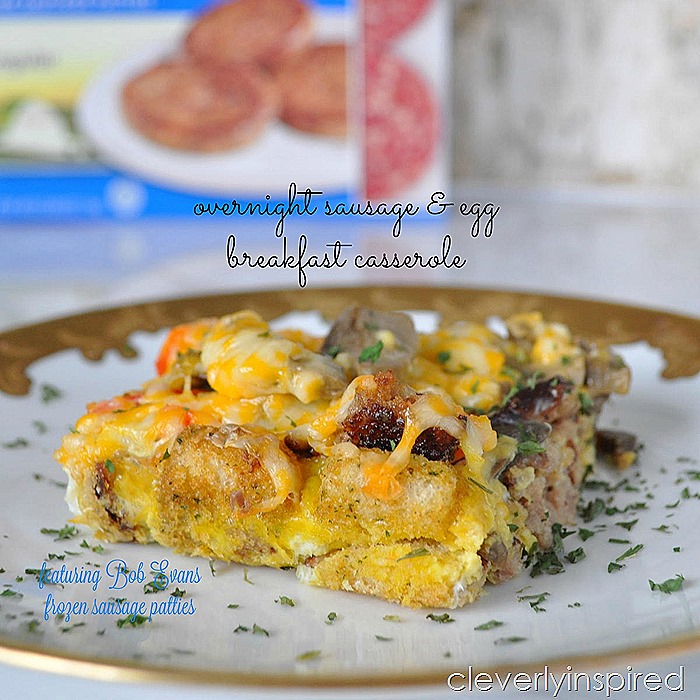 I used my frozen Bob Evans sausage patties that I pulled out of the freezer—set them to bake up in the oven and crumbed the patties up to use in the casserole. I bet you have everything you need to make this for your next springtime brunch. Add in your favorite veggies to make it suit your taste.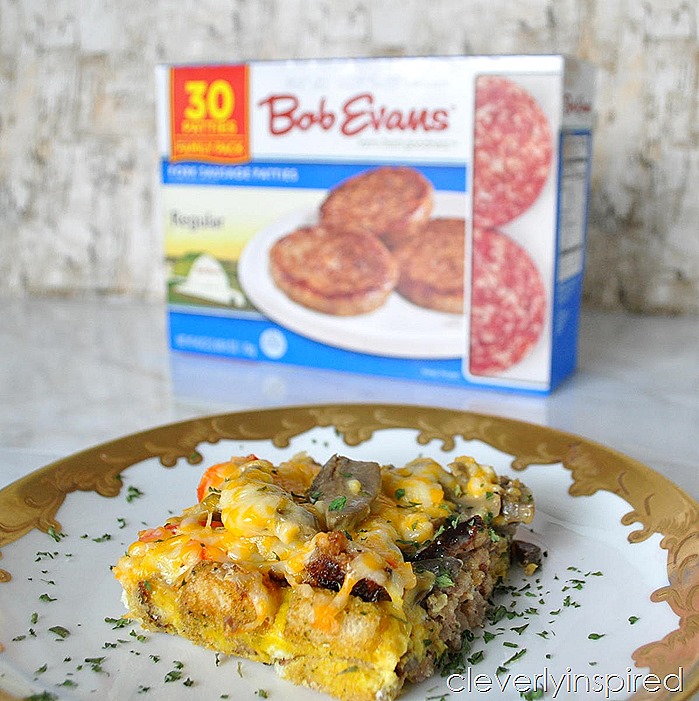 Here is what you will need to make this breakfast casserole:
Bob Evan frozen sausage patties (15-18 patties)
7 eggs well beaten
2 Cups seasoned croutons
1 can cream of mushroom soup
8 oz fresh grated cheddar cheese
1.5 C milk
1 C mushrooms chopped
1/4 C green peppers chopped
1/4 C green onions chopped
Directions:
On a cookie sheet with parchment cook the sausage patties in a 425 oven for 15 minutes until cooked. Drain on paper towel and place in food processor. Pulse to chop up.
Grease a large 9×13 pan
Place croutons in pan evenly
Saute green pepper, onion and mushrooms until tender. Drain.
Mix together egg, milk, soup, and veggies.
Crumble cooked sausage on top of croutons.
Pour on egg mixture and let settle.Cover with cheese
Store in fridge overnight
In the morning, pull out from fridge and let sit 30 minutes.
Bake at 350 for 40 minutes.
I am not usually one to like my eggs any other way—kind of a picky egg person. But this casserole is a favorite—and I love that it feeds a crowd easily.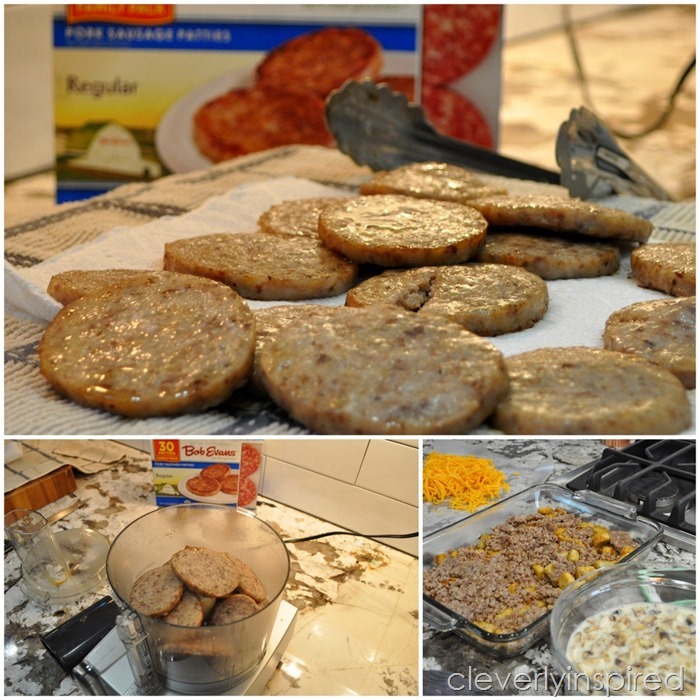 Be sure to check out all the items in your grocer's freezer aisle to make your life much easier. These Bob Evan frozen sausage patties, for example, are perfect for brunch, lunch and even dinner. Buying the big 30-count box will ensure that you can whip this up in a moment's notice. Remember that it is National Frozen Food Month….so there are sure to be lots of other great, easy and quick recipes on the Cool Food Panel Pinterest board. My fellow home cooks are always coming up with innovative ways to use all those goodies in the frozen section of the grocery store. Here is the link to our board…check it out!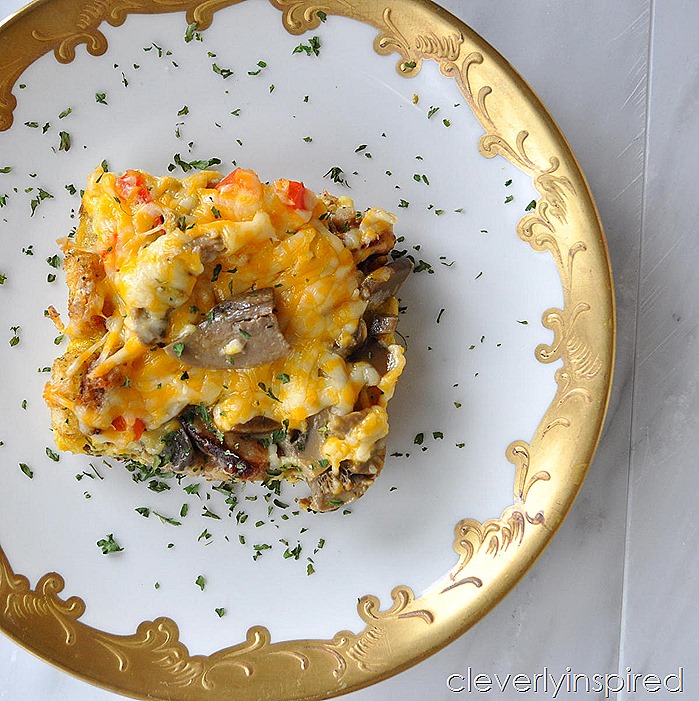 I am a brand ambassador for the NFRA (National Frozen and Refrigerated Foods Association) & a member of the Cool Food Panel. I have been compensated for my time spent writing this post. All opinions, photos, and thoughts are 100% mine own.