Hey yall! Hope you had a restful weekend….it was glorious weather here! Wanted to pop in and share this easy and delicious cupcake recipe that is big on taste but not on calories;)

My bff as lost almost 20 lbs since January doing Weight Watchers. Since we talk often…we have chatted about all the fun recipes out there that reduce your sugar intake…but don't taste like cardboard:) Some of the "low cal" recipes call for some funky ingredients. Not this one….not one thing artificial in this cupcake:) This is a recipe that I tried a few months back…and it is a huge hit with everyone in my house. I have really started to keep a closer eye on the sugar we are eating….and this recipe is low sugar but high on taste. Even if you aren't on Weight Watchers…this is a great treat to make…
2 point Brownie Cupcake Recipe no artificial ingredients
Author:
Tracie at CleverlyInspired
Ingredients
Here is what you will need:
3⁄4cup all-purpose flour
1⁄2cup brown sugar, plus
1tablespoon brown sugar, firmly packed
3tablespoons unsweetened cocoa
1⁄2teaspoon baking soda
1⁄4teaspoon salt
1⁄2cup water
1⁄4cup unsweetened applesauce
1⁄2teaspoon cider vinegar
1 teaspoons butter, melted
1⁄2teaspoon vanilla extract
Instructions
Heat oven 350. Mix all the dry. Separately mix all the wet. Combine and pour into foil cupcake liners. Bake 18 minutes and let cool. Dust with a bit of powdered sugar:)

I love that these cupcakes don't have anything artificial in them….I bet you have everything you need in your pantry to whip them up!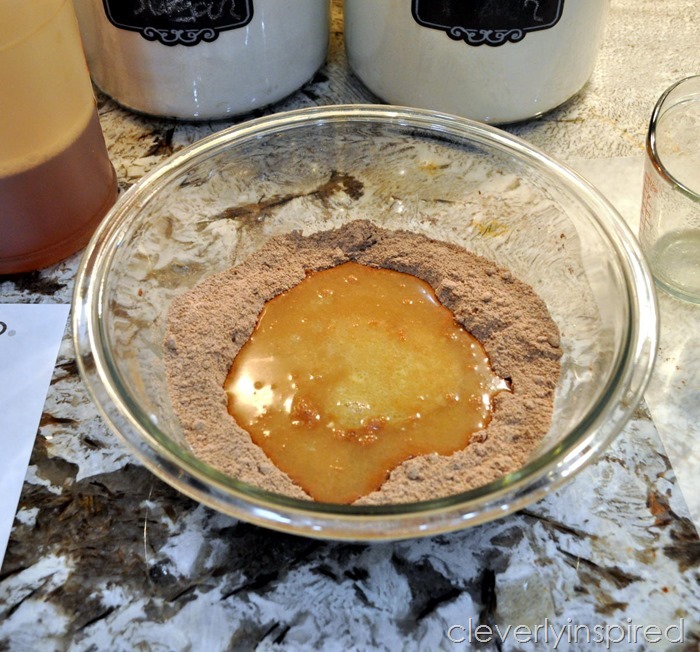 These are best when eaten within a few days of making them….best right out of the oven of course:)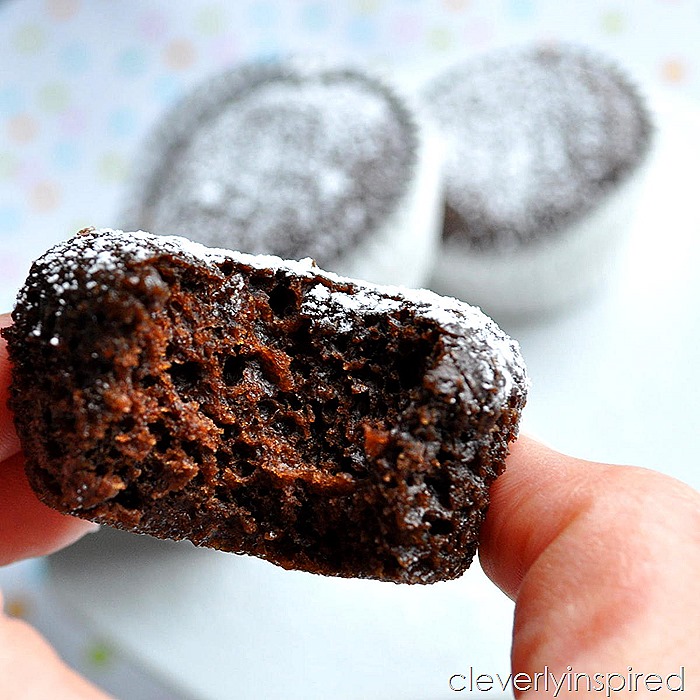 They are so moist and decadent….you will never buy store bought again:)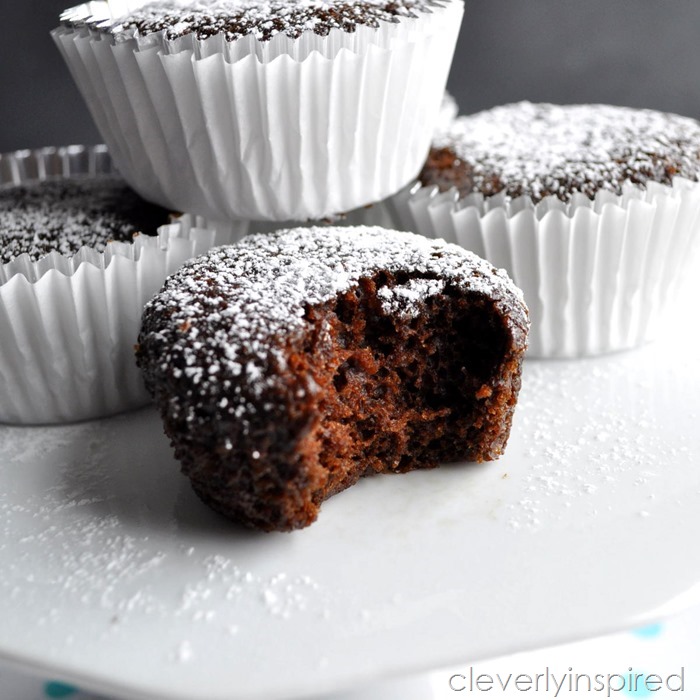 Have a great Monday friends!
xo