Fabulous spring summer weekend here!. Our neighborhood had an art festival on Saturday and Sunday. Saturday got rained out a little bit but Sunday was beautiful for the most part. We worked outside a little bit. Had a nice relaxing weekend. I'm thinking of doing a container garden. Anybody have any luck with those? What would you suggest? I was thinking of maybe cherry tomatoes and basil but I'm open to suggestions if you have any. After I had so much luck with my tulips this year my gardening confidence has gone up.
We are in the thick of exam week for my kiddos. Summertime is within our grasp and we cannot wait! I will be splitting summer between the beach and home….Both of my kids got their first summer job so they will be working part time…I think we have a good balance of work and play…hopefully:)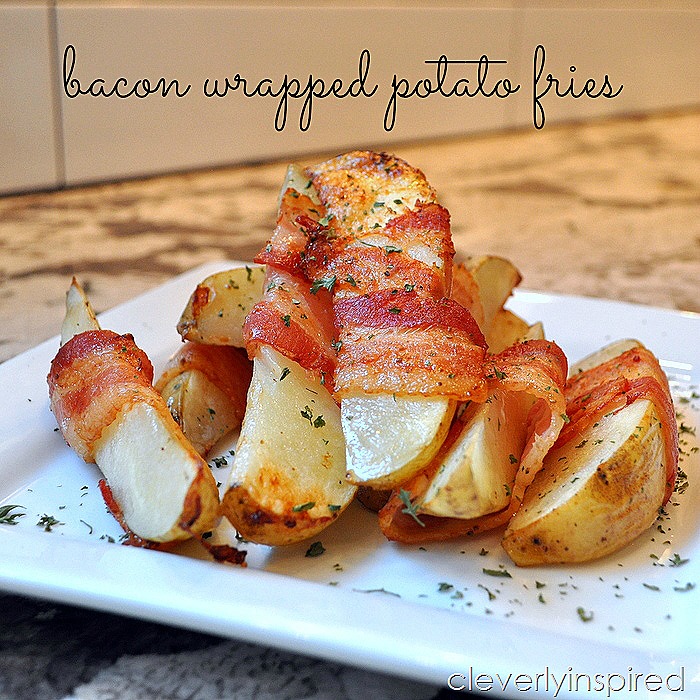 Thought I would start out Monday with a bacon wrapped steak fry….. I mean I cannot go wrong with that right? Bacon wrapped around a potato wedge? There's just nothing wrong with that am I right or am I right!!?!? This recipe really is not a recipe it is so flipping easy! You could just serve these up with a large green salad and be done with dinner. Perfect summer meal!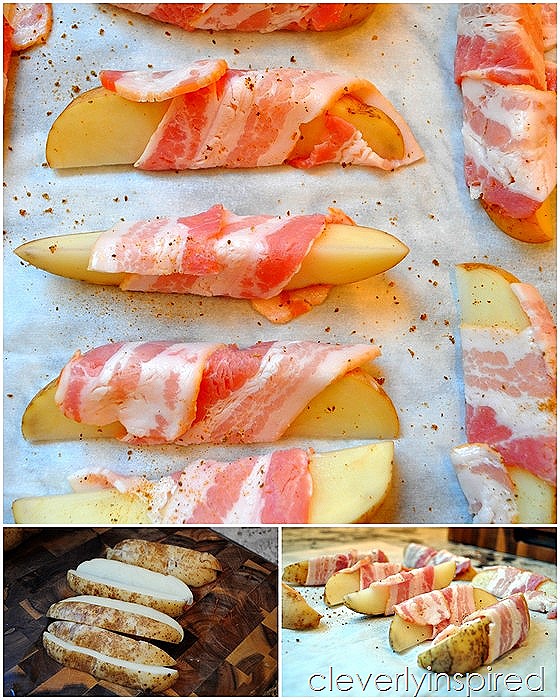 2 large Idaho potatoes will probably be plenty to feed a family of 4. These would also make perfect appetizers if you're going to graduation party tailgate whatnot. They cook up in just 25 minutes and they are great at room temperature.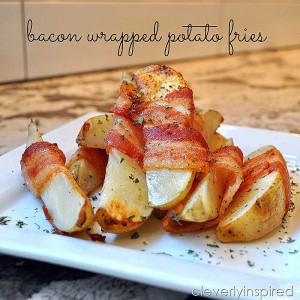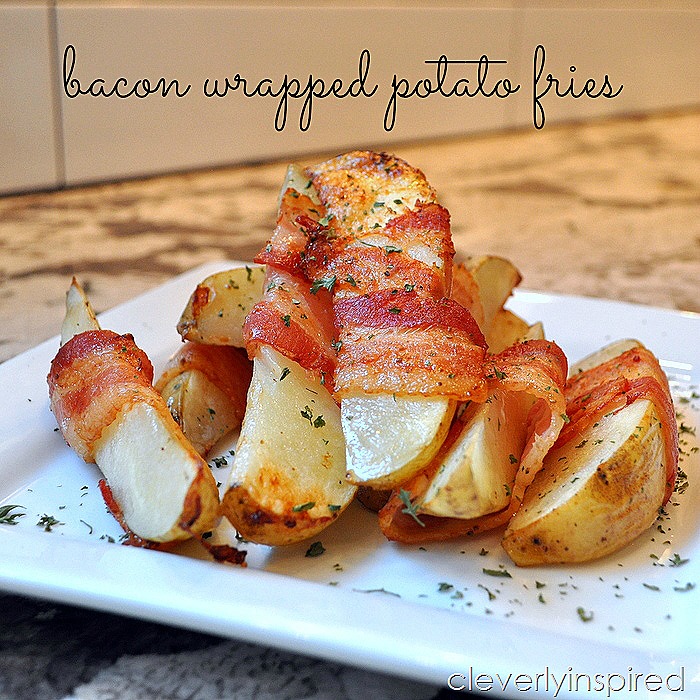 Bacon Wrapped Fries
Ingredients
2

large russet potatoes

8

slices

of bacon cut in half

old bay to dust on top
Instructions
Heat a cookie sheet in an oven to 475.

Wash potatoes and dry.

Slice potatoes lengthwise, then quarter. Each potato should yield 8 large fries.

Wrap and stretch a slice of bacon around potato and place on a piece of parchment.

Carefully remove baking sheet from oven place parchment with potatoes on top.

Sprinkle with old bay.

Bake for 12 minutes and flip potatoes

Bake for another 12 minutes.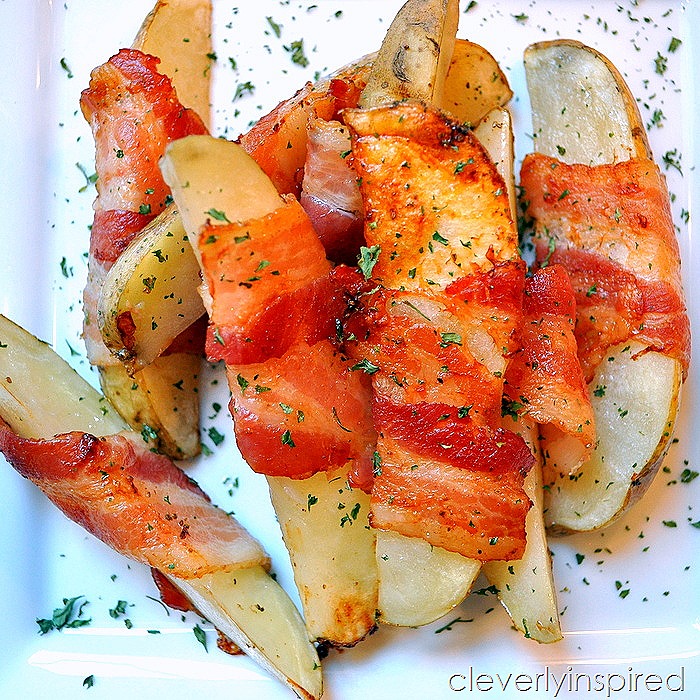 I think the key to this recipe is to get the baking sheet piping hot. 1 potato will equal 8 wedges. Best served with some sour cream maybe some dipping cheese a little salt and pepper. This is a great side dish or appetizer….or heck a meal!
xo