The pageantry of Mad Men will come to a close this Sunday. Oh boy am I going to miss the show. I started watching on Netflix about 3 years ago and have been hooked ever since. I don't know if it is the incredible set design… the costumes that are so on point to the decade of the characters or if it is the characters that you really do love to hate…. Eye. Candy.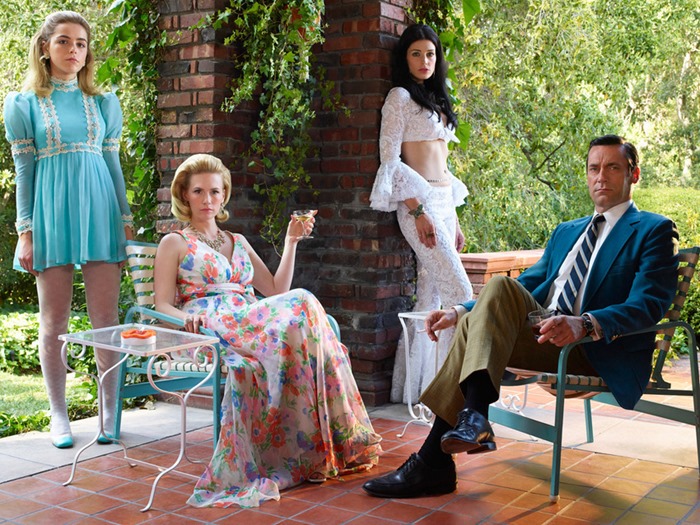 (source AMC)
It is an emotional rollercoaster. One moment you're cheering for Don as he figures out a character flaw that he's had all this time and the next moment he falls from grace once again. Or Betty his ex wife who with-holds her love for everybody…is a stuck up snob…and only seems to be happy when someone else is miserable…including her own daughter Sally…..but yet at the same time you just want her to be happy….so complex….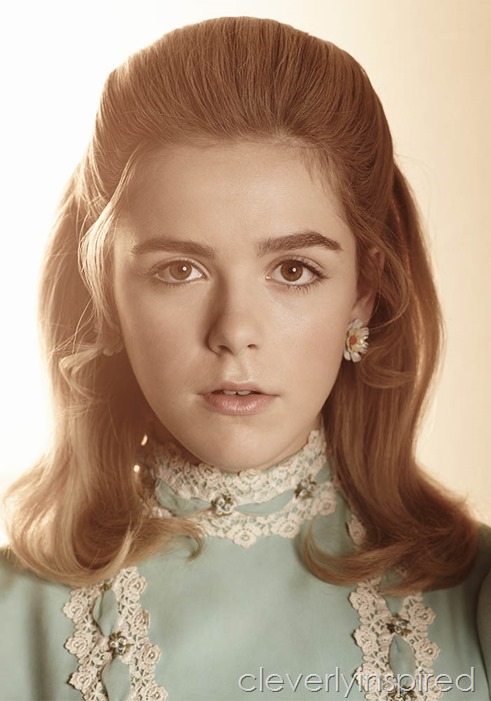 (source AMC)
She's a mommy Dearest that dresses to the nines at all times and her hair perfectly coiffed….Grace Kelly bob…perfectly Aqua-netted. I loved seeing what she was going to wear every episode.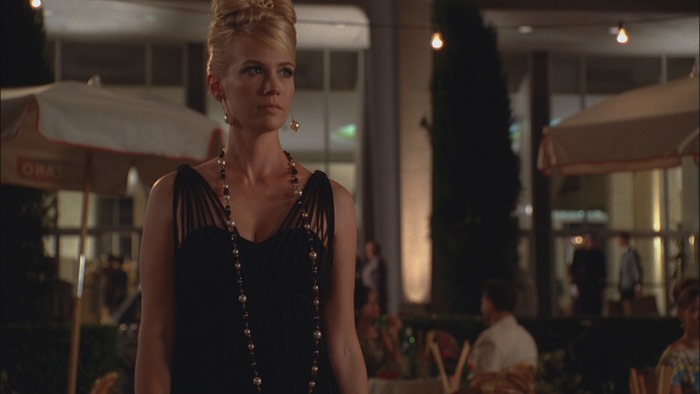 (source AMC)
I remember some of these images as a child of the mid 70's….going out for dinner and seeing the cigarette machines right next to the candy machines…Pull the knob and cigarettes would come tumbling out. The bright fashions and furniture of that decade….the rise of woman and their place in a work environment.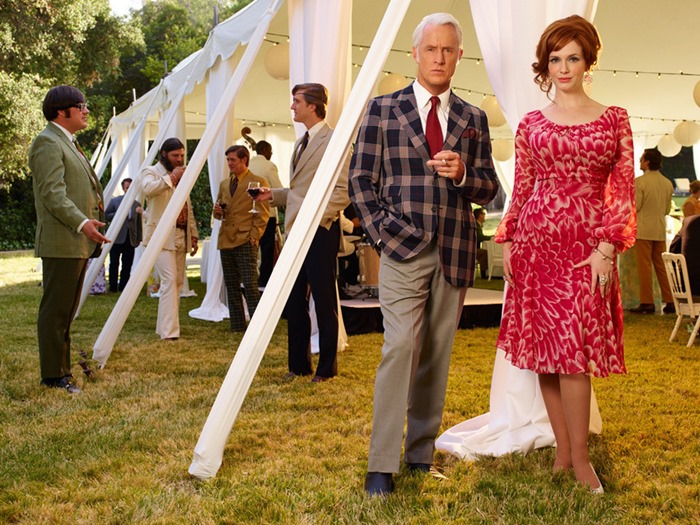 (source AMC)
 And then there's Peggy….who starts the series as a Secretary….and ends up to be head of copy-writing….Seeing her character evolve has been so enlightening.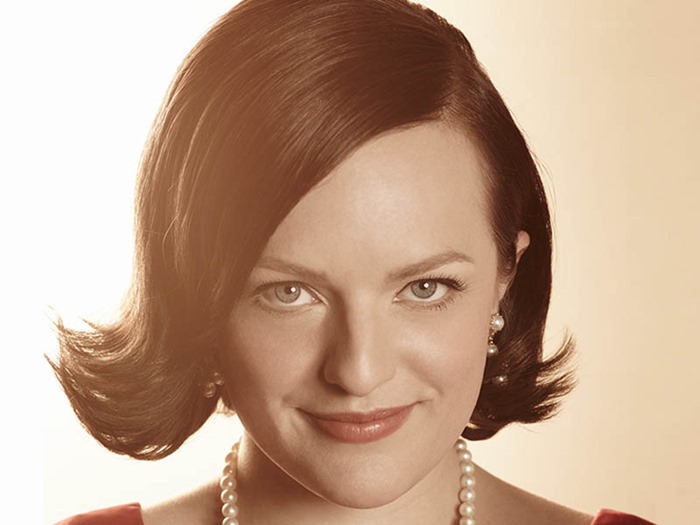 (source AMC)
The whole show has been a fascinating story of the 50's through the 70's….and all I can think is what happens to all these characters as they enter the 80's and 90's….boy I am going to miss this show.
If you haven't gotten hooked yet….make it your next Netflix marathon. It will not disappoint.
AMC has a little  MadMen Yourself into a set….of course I had to participate:)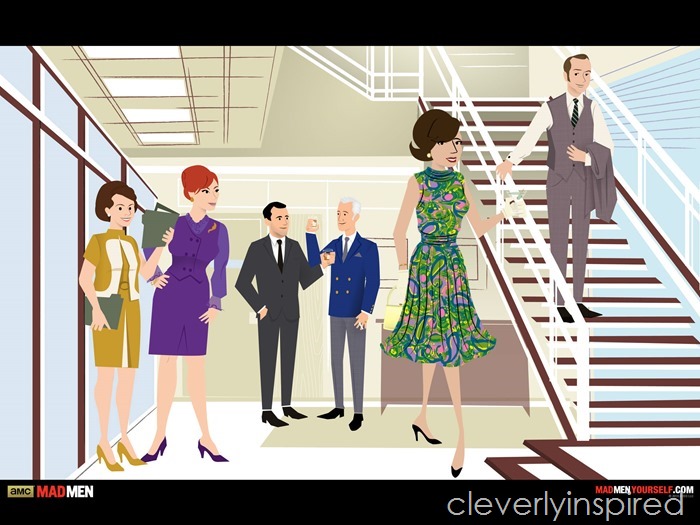 Have a great weekend friends!
xo