I am pumped to see what yall have been working on this week! We are in the thick of end of school year stuff…and by the looks of my blog numbers…yall have been busy too! Spring and Summer traditionally are really slow months in blog land….I will probably scale back a bit soon. But I promise there will be at least a few fun new things every week…even through the slow season:)
Today I would like to introduce you to Becca….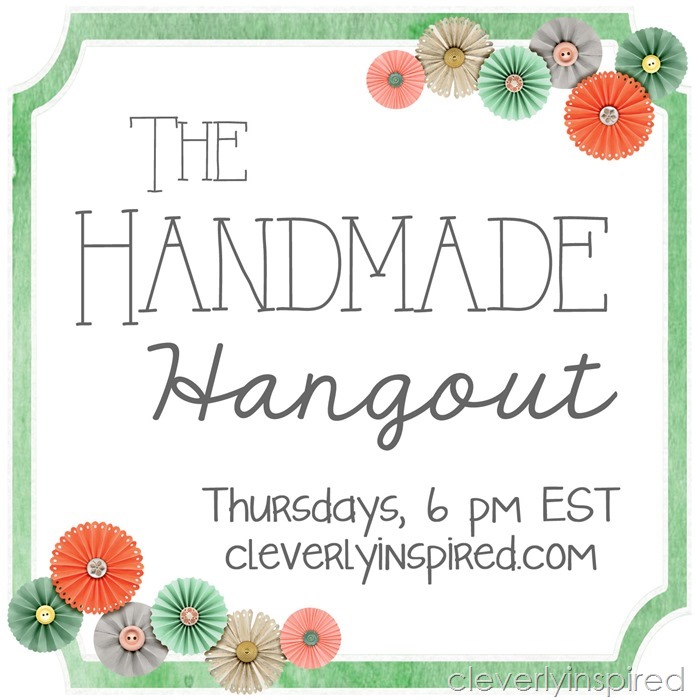 ▪︎  ▪︎  ▪︎  ▪︎  ▪︎  ▪︎  ▪︎  ▪︎  ▪︎  ▪︎  ▪︎  ▪︎  ▪︎  ▪︎  ▪︎  ▪︎  ▪︎  ▪︎ Each week we will introduce you to one of our hostesses and give you a chance to get to know everyone better! We will share a bit about our blogs, our passions, and exciting recent posts and projects we have been working on. Hello everyone!
My names is Becca and I blog over at From G2B or From Gardners two Bergers. I love sharing tutorials on DIY projects, crafts, knock offs, and green living. I have been blogging for 5 years now and I still love it! My blog friends have been through a major journey with me, although my hubby and I have not been able to have kids, I have blogged throughout attending a MBA, program as well as, starting my flourishing wood stain business. I think blogging has given me a chance to share how much I love to create with others, who also love it! I thought I'd share a few of my favorite projects from the last little while!
I would love to have you follow along, on our journey to create and inspire, as well as grow a business! You can follow along fromg2b blog, you'll find all the links on my blog.
▪︎  ▪︎  ▪︎  ▪︎  ▪︎  ▪︎  ▪︎  ▪︎  ▪︎  ▪︎  ▪︎  ▪︎  ▪︎  ▪︎  ▪︎  ▪︎  ▪︎  ▪︎