While back I told you I was looking for a overhead light for our family room. Sometimes I remember to share new things on Instagram but then I forget to put it on the blog.
After some deliberation on styles of lights we ended up with this one from West Elm (not sure they still sell this light…had a hard time finding it.) The price point was exactly what we wanted to spend and the size was perfect fit for this room. I had a licensed electrician hang it up because it was a little bit out of my comfort zone. West Elm carried this in 2 finishes and this amber bubbled glass was perfect for us.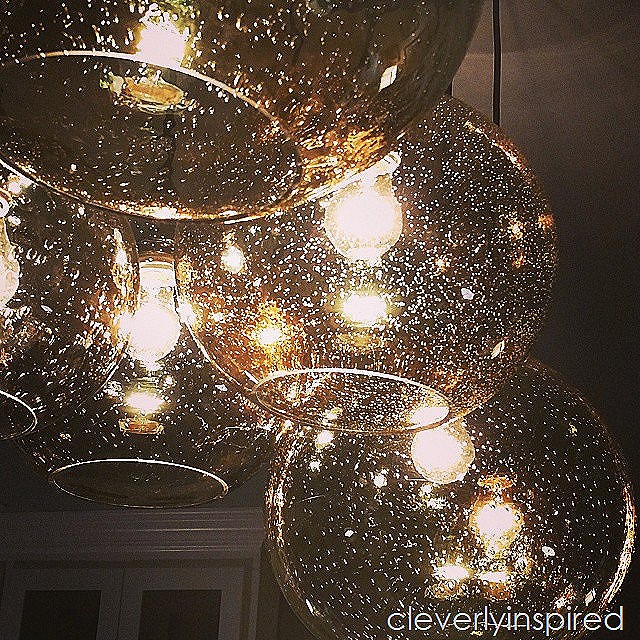 I love that it has a bit of a modern touch to it but at the same time can look a bit vintage because of the bubble glass. It is like a piece of art….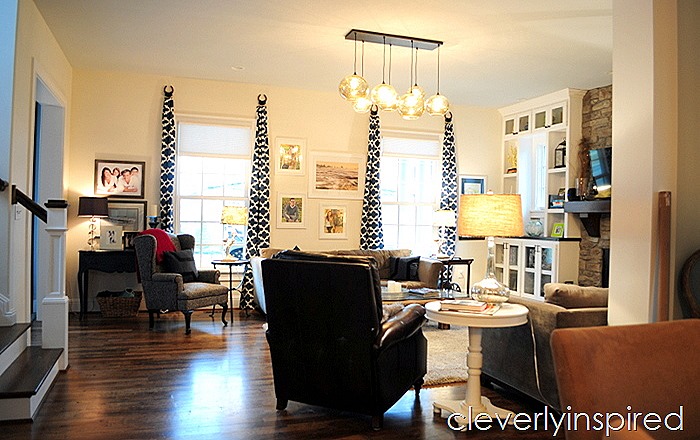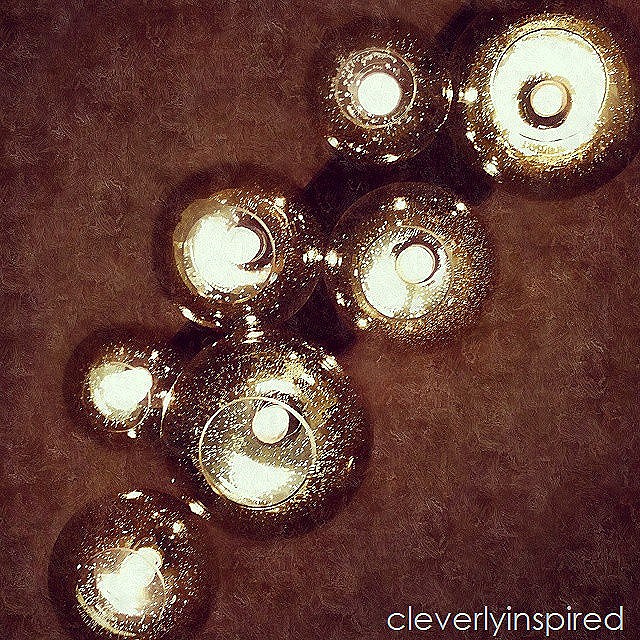 The family room is coming along nicely. I'm still not real set on the furniture placement. This room has definitely thrown me for a loop.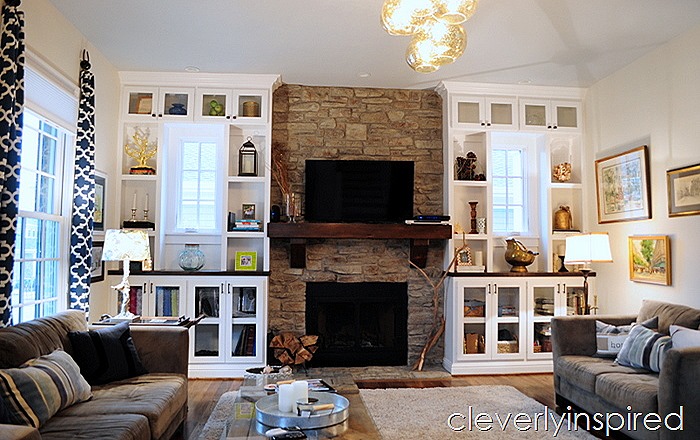 I'm just not sure if I need another full size couch. So it would basically be two couches that are the same…facing each other. Or if I need a small sectional…maybe another leather recliner??? I like that the space is all open but at the same time when there are lots of windows….anchoring furniture it gets a bit tricky. I do love our barn door coffee table but I know that this room probably would work better with a large circle coffee table. I think that would fit better because it would be centered on the fireplace/room. All these things I'm tossing around in my head and I really haven't landed on one so we are sticking with the furniture that we currently have.
I do like the grey fabric from these Macy's couches that we purchased a few years ago. I wanted this room to be very comfortable but also updated. The light and the geometric on the drapery I think are my favorite parts of this room. We did put a dimmer on the light so it has this nice soft glow at night time.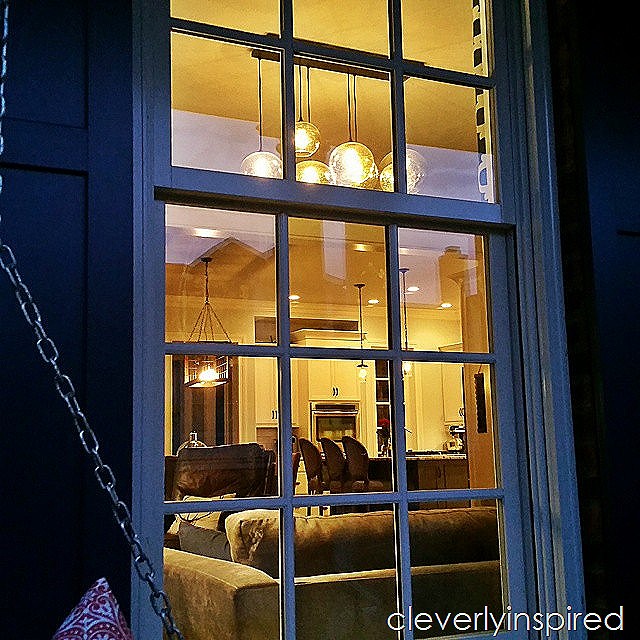 There are a few other things I want to do in here…. next I'm going to recover some pillows. I have been searching for Kelly green and navy pattern that will complement the drapes and just be a nice punch of color. Have you found any cool lights lately? Do tell.
xo