I think its really funny how my brain works. When it came to deciding on what to do for my windows in this new family room I was a little bit stumped. I didn't want anything that would take away from the architecture of the room. I didn't want anything too simple. I wanted something that could handle the height of the ceilings which are 11 feet tall. To the right we have our incredible fireplace hearth with built-ins with a nice beefy woods so I needed something that was delicate but at the same time could stand up to all of that. My initial thought was maybe to find some cool towel rings that you would use in a bathroom. I thought that I could maybe spray paint them and just hang panels from them. That led me to the horseshoe. I'm not sure how I jumped from towel rings to horseshoes….you can figure that out:)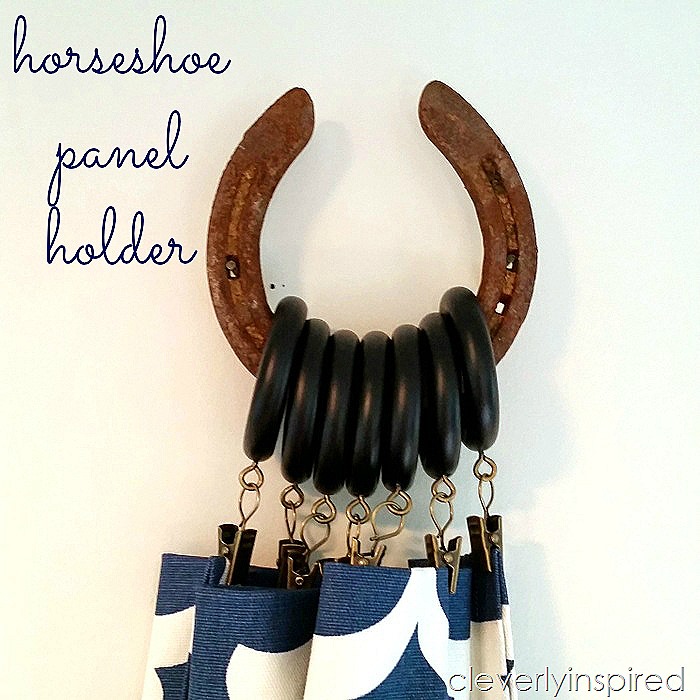 I thought it would be so cool if I could find some old beat up used horseshoes that I could secured to the wall somehow and put the drapery rings on so that they could hold the panels. I ended up finding these two sets of horseshoes on eBay. The listing was for 8 horseshoes for $15. And when you live in Kentucky and you have horseshoes holding your curtain panels it all just kind of makes sense and I right or am I right? I shared this picture awhile back on instagram….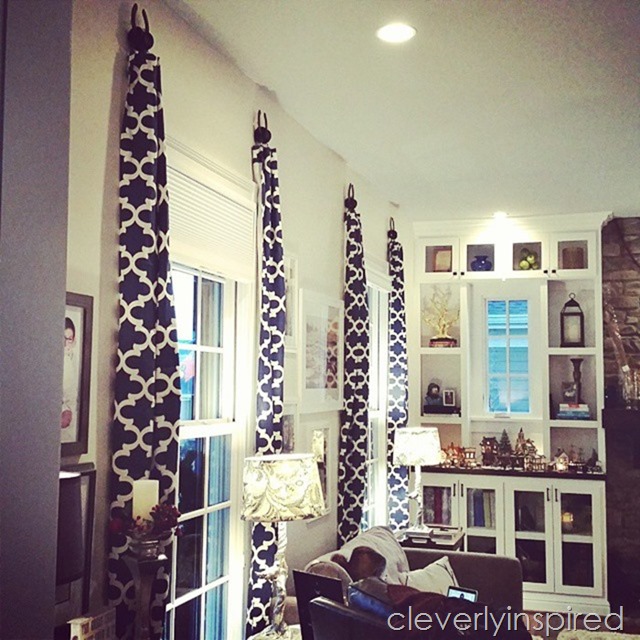 What we had to figure out with how we were going to secure the horseshoes to the wall and still allow the curtains to hang properly. We were in the Lowes hardware aisle for a good 30 minutes looking at different screws and nails and spacers and such. What we ended up using is a one and a half inch nylon spacer with 3 inch nail. We made sure at least one of the nails went through to a stud….so be sure to measure and find the stud before you hang.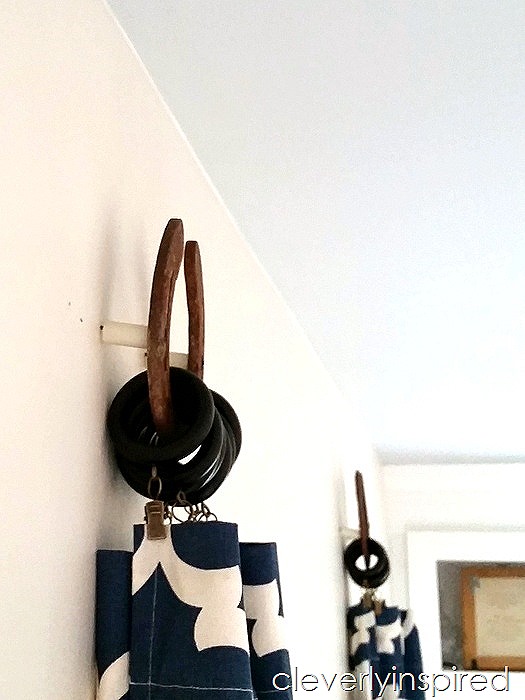 This nail was the perfect size to go through the hole that was already in the horseshoe. By placing the nylon spacer behind the horseshoe we were able to still have enough nail to get into a stud behind the wall and hold the horse shoe properly. It appears that the horseshoe is sagging in this picture….but it is just the natural curve of the shoe. It is in the wall securely :) I got the panels made from a seller on Etsy.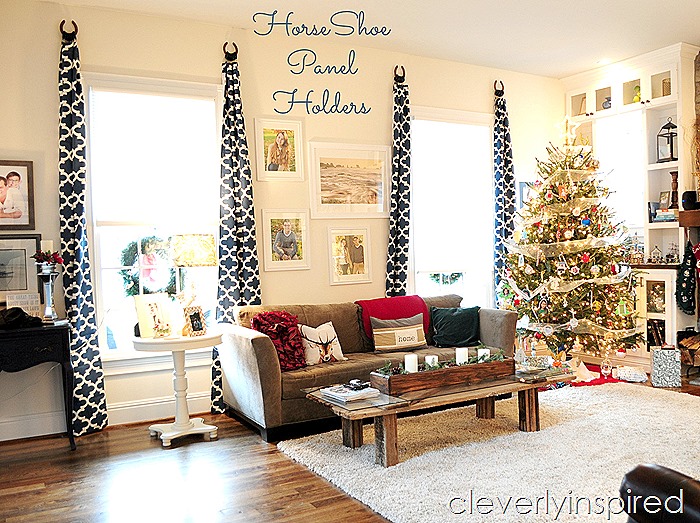 She has a ton of gorgeous fabrics and I bought this one sight unseen and it worked out amazing. I did pay to get the panels lined with white fabric. Still very affordable for so much fabric. These panels are each 28 wide by 110 inches long.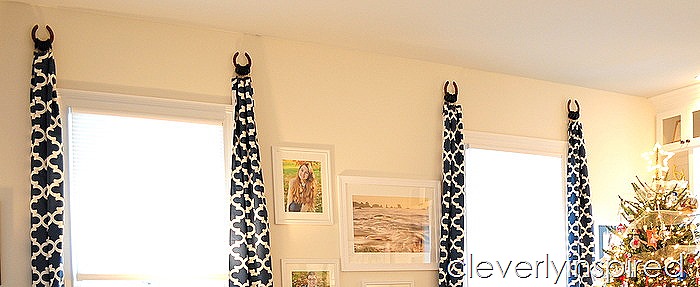 I found the wood rings at Lowes…..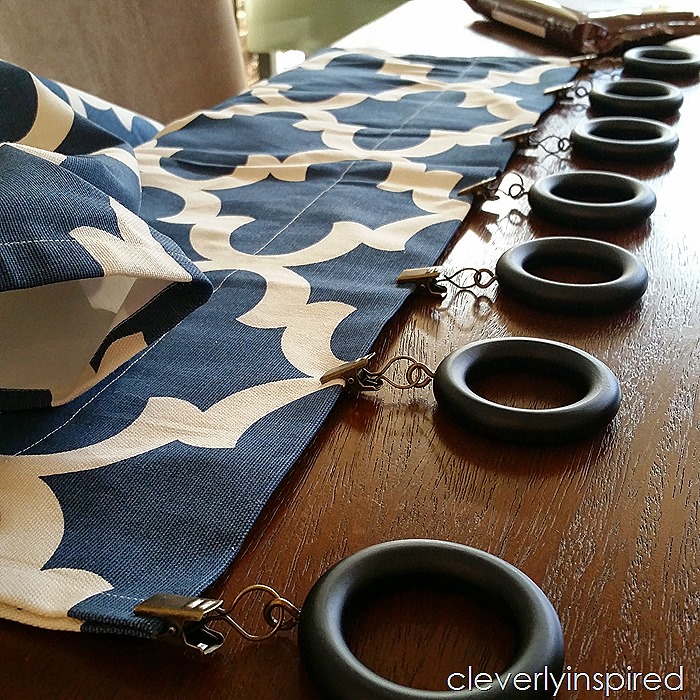 They make perfect sense of these long stately windows. The splash of blue is modern but yet traditional at the same time much like our entire house.
I love how they go with the feel of this room…kind of modern…kind of farmhouse:) I am still figuring out furniture placement in here….but I am getting there:) More on this room soon:)