Hi all! If you have been following along on Facebook…you have seen some pictures of my office plan coming to life. I had a light fixture installed (it required placing a box in the ceiling….which I am not very versed with…so I left it to a professional). I love the light…and the trim and walls have all been painted white. It is turning into a real inspiring space. I wanted to give you an idea of the look I am going for….and yes, I am slightly addicted to olioboard. Love it actually….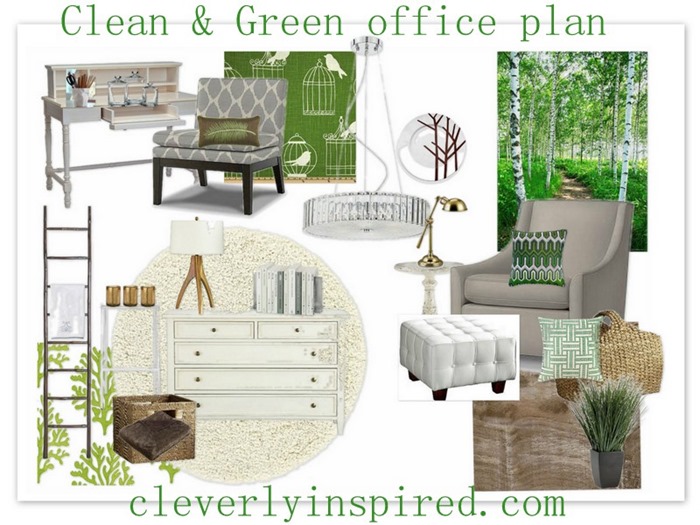 I am keeping the large desk and bookshelves that my honey built me awhile back. They are fabulous storage….I just have never really had them very organized. I have thrown away 4 bags of stuff that I wasn't using. My purpose in this space to have it free of clutter and nonsense which will make it a perfect spot for creative juices to flow.
The carpet will be removed soon and we have chosen a wide white pine wood floor that will be white washed. I cannot wait to see these floors finished! It will really open up the space and be perfect for photo-bouncing-light to occur :) My colors are white, gray and a pop of green. It makes me feel awake when I look at it…and kind of soothing at the same time. I found a great new desk chair that has similar pattern as the one shown above. I also found a fabulous gray recliner at Homegoods. I want this room to be a special space for me to read and "get away" from the hustle of the house…and this chair is the perfect spot for that! Accents and accessories in muted gold and rattan will round out the space. Since this room is basically attached to the master I will pull in a few items in brown as well so it flows nicely.
Here are some before shots….oy…am I right?!?!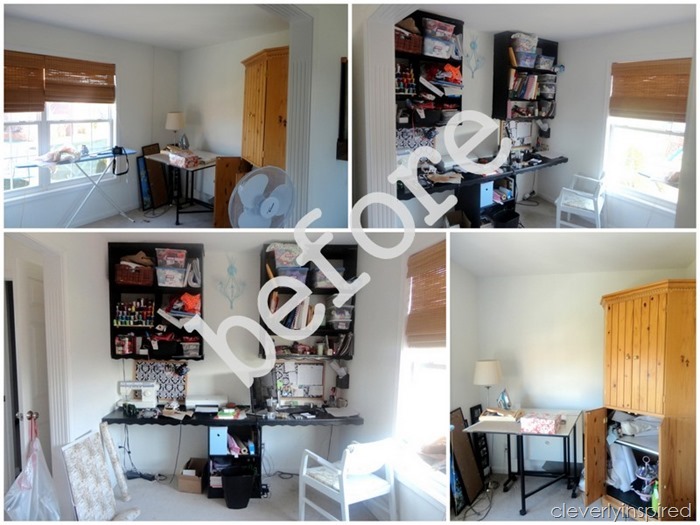 I am so excited to share how this space is coming together….more soon…I promise.
What space are you taking control of right now? It really does feel better to get rid of useless things….
Another fun website launched today that will be a great place to see all your inspiration in one place…it is called TheInspirationboard.com. My girl Jamilyn over at IheartNaptime has put over 2 years of hard work into launching this new and fun space to create. I would encourage you to stop by and make a board. It is totally free….and she will be giving prizes for the most creative boards in a few weeks. I will be doing a post this week to tell you more about it.