Oh happy Friday friends!! I hope you have a great one. If you are looking for an easy, fresh and simple idea for your mantle this year….here is one that doesn't take much time to pull off…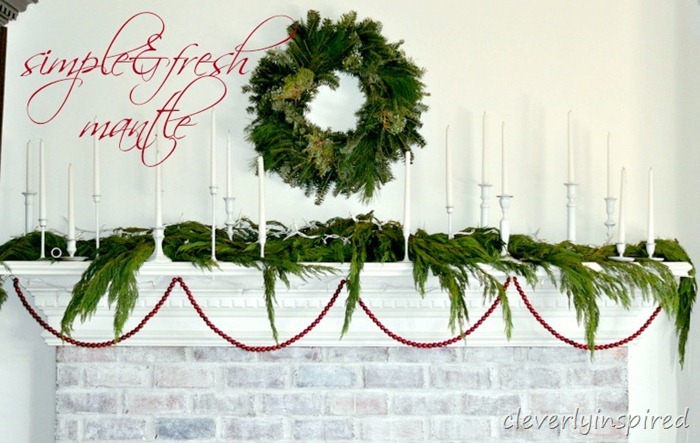 This year I wanted to stick to tradition. I wanted to use as much fresh greens as I could. I also wanted to keep things very simple and light. I found a seller on etsy who makes fresh cedar garland directly from her Georgia home. I bought 15 feet…unsure of where I would use it…but as you can see it fits right at home on my mantle. That is the only things I bought besides the wreath (which came from my local grocery store).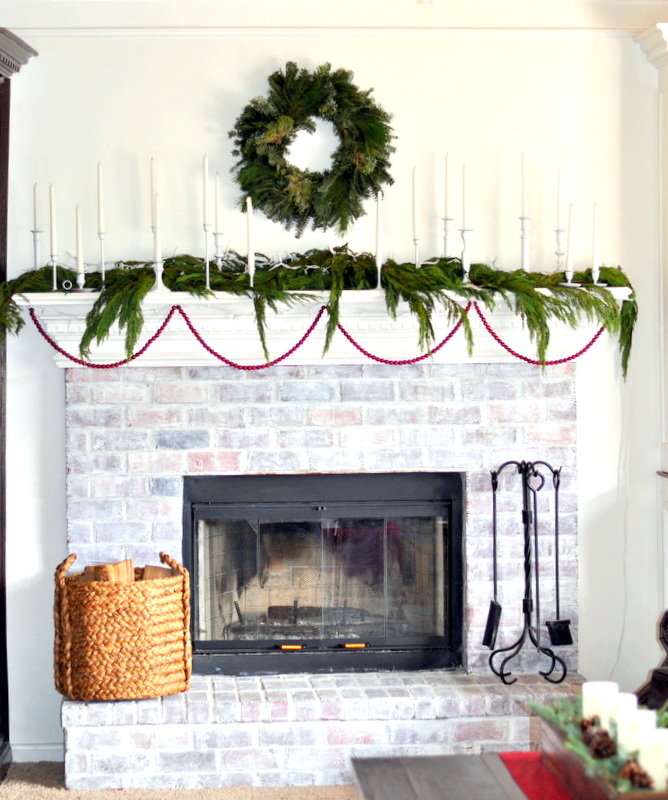 The candlesticks can be seen here in another post I did about refinishing them for my dining room table. I thought the white candles would look very "colonial" next to the fresh greens.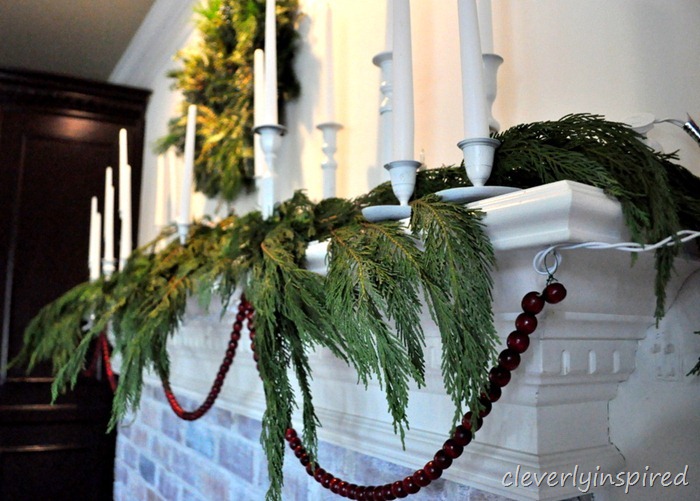 Some white lights lay on the top…and I hung some wooden "cranberries" underneath with some hooks. (I have had those cranberries for at least 10 years….but I would check Michaels if you want some too)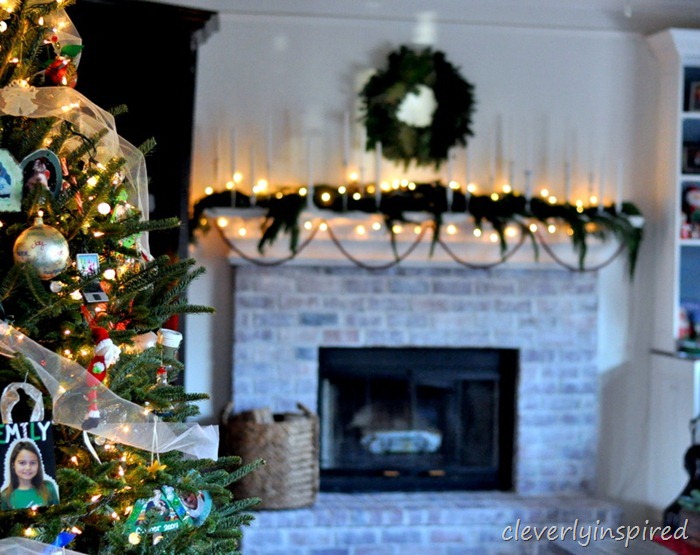 We put our tree up on Thanksgiving weekend….the glow is the best..well that and smiling…smiling is my favorite…am I right?!?! )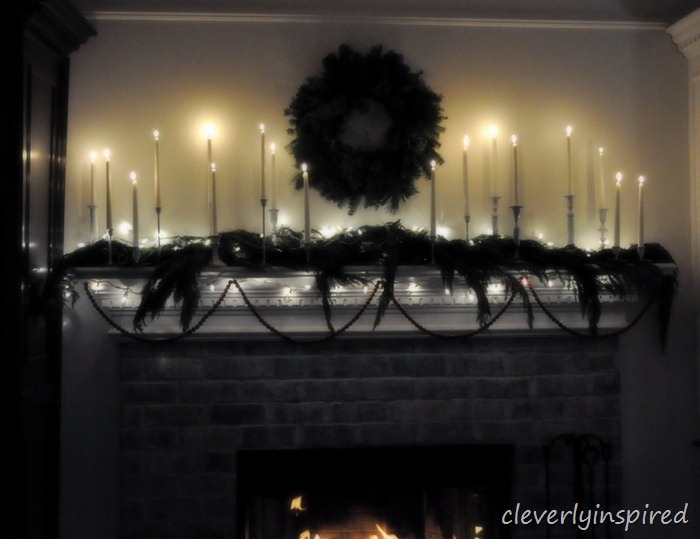 We lit the candles….one time…yes, just so I could shoot a picture ;) The things I do for you….:) It all looks so very George Washington…don't ya think?!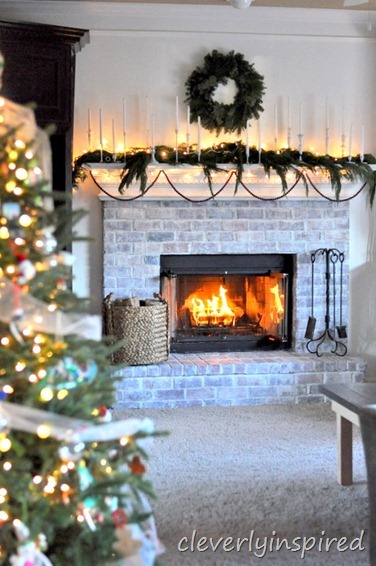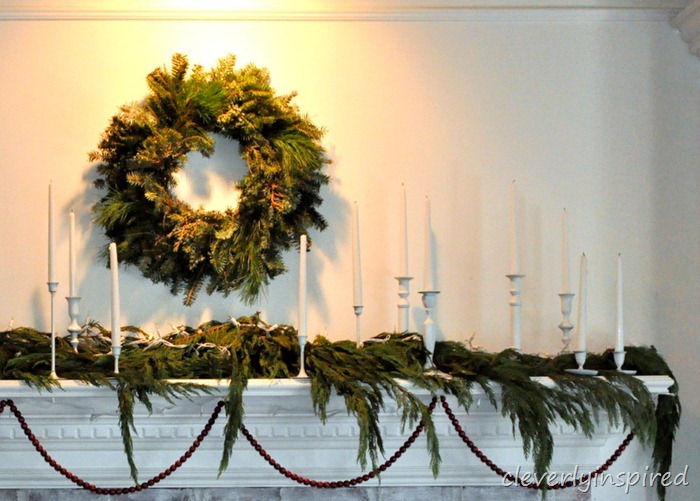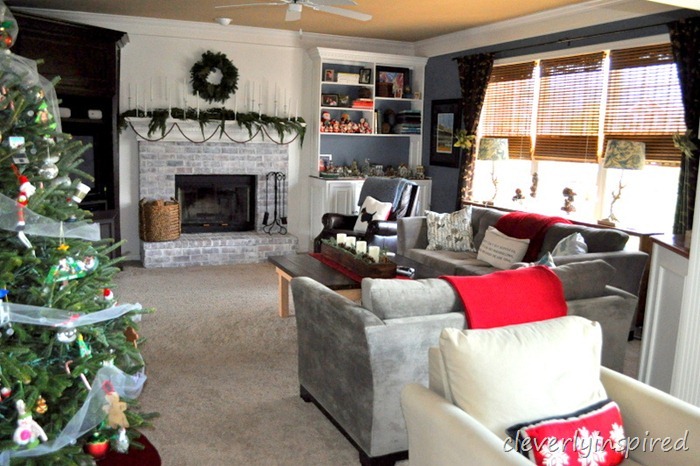 Here is a peek of our new couches…..we LOVE them…more on that soon….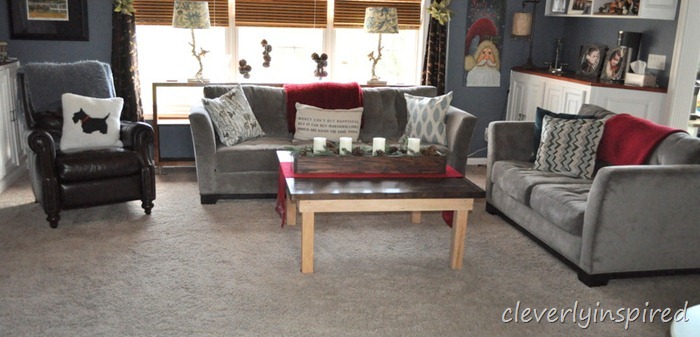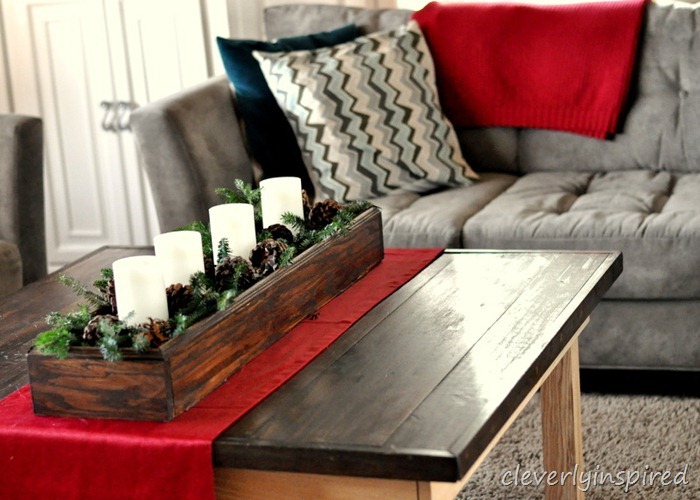 Some more fresh evergreen and pinecones for the table….easy, fresh and practically free.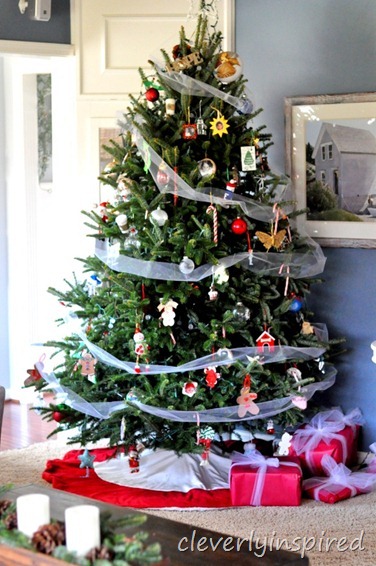 What do ya think…festive and simple….me likely ;)
A couple side notes….please remember to stop by my friend Kristen's place today…The Hunted Interior….she is sharing a super cute Christmas craft.
Also….remember to sign up to win this adorable cookies for Santa set….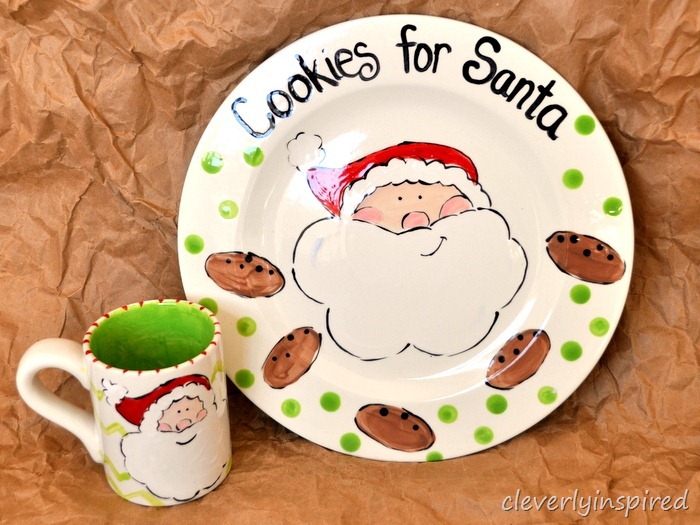 One more thing…a big thanks to SeventeenMagazine.com for featuring my twig art. Even though I created that over 2 years ago….it is still going strong. Lots of other fun craft ideas on there…:)
Have a great weekend friends!
Sharing at Tatertotsandjello
Sharing at The Lettered Cottage, ThriftyDecor, UncommonSliceofSuburbia
Sharing at Whipperberry, Craftberry Bush, TenJune