This giveaway is now closed….sorry!
This is a Sponsored post written by me on behalf of Mrs. Smith's for SocialSpark. All opinions are 100% mine.
The thought of eating an entire piece of pie after a huge meal…is a bit overwhelming. Sometimes…all you need is just a taste…just a small little bite. These little dessert "shots" are perfect for a dinner party…or just a nice ending to a family meal. The kind people at Mrs. Smith's asked me to come up with a "customized" pie using there frozen pies. I immediately thought of this "pie shot". It has a big "wow" factor…and it is easier than slicing up a pie! Promise ;)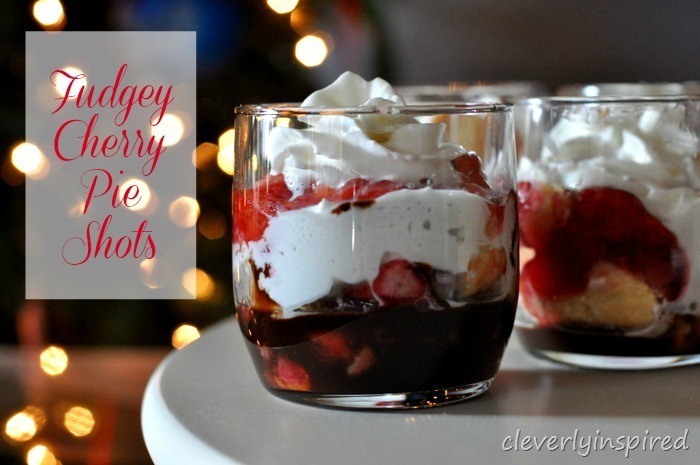 I used their yummy Deep dish cherry pie with buttery fudge sauce. Holy cow it is yummo! They have several other varieties to pick from. Even better…mix and match…for your own custom pie shot!
All you will need is a Mrs. Smith's deep dish Cherry pie…with buttery fudge sauce, some small juice glasses, and whipped cream.
Bake the pie as directed on the box.
Place some fudge topping in the bottom of each glass. Top with a scoop of baked pie, top with some whipped cream and repeat the layers.
Serve…and enjoy :)
Mrs. Smith's pies are sold at most Walmarts. Here is a list of .retailers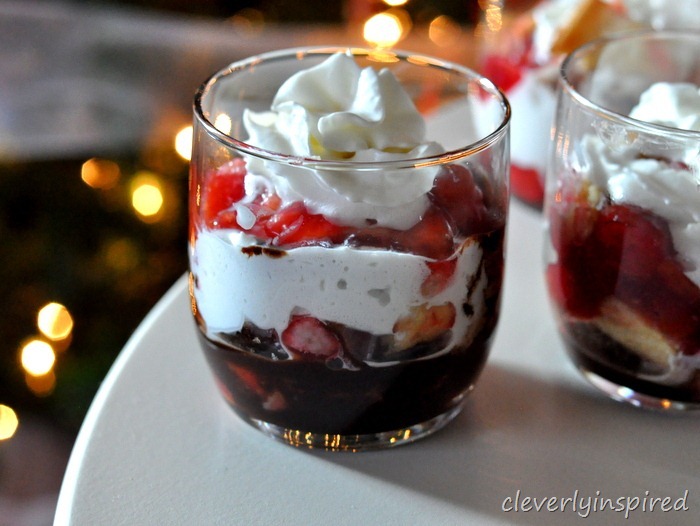 Mrs. Smith's Signature Deep Dish pies
Find out more infomation on the Facebook and Pinterest pages!
And guess what…I have a coupon for a free pie to one of my readers…and $50 to Williams-Sonoma! Yay! All you have to do is tell me what pie you would like to try…and also tell me what you would buy with your $50 gift to Williams-Sonoma…I heart that store :)
Signature Deep Dish Dutch Apple Pie with Caramel Sauce
Signature Deep DishCherry Pie with Butter Fudge Sauce
Signature Deep Dish Peach Pie with Cream Cheese Icing
Signature Deep Dish Pumpkin Pie with Cream Cheese Icing
Good luck!!

[shopeat_button]