Many titles for this post…..
Easiest thing you will ever make
So easy a 12 month old could make
Balls and links…(insert your own joke here…)
Yummy, meat….
Get your toothpick out and go to town…
I could go on….but I won't bore you anymore.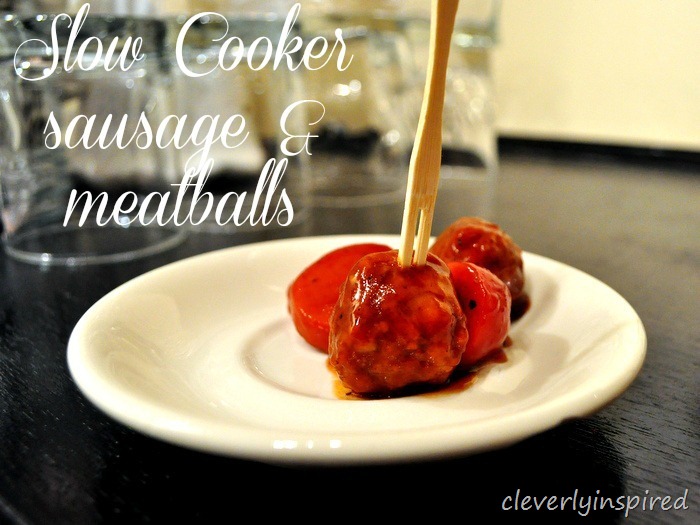 Get ready….follow along….many directions here…. Get out your crock pot and pour in a bottle of plum sauce and a bottle of a favorite barbeque sauce. Cut up some favorite sausage and some meatballs (you could make your own….but I was short on time..) Set on low for 5 hours. Yes, that is it….you are welcome.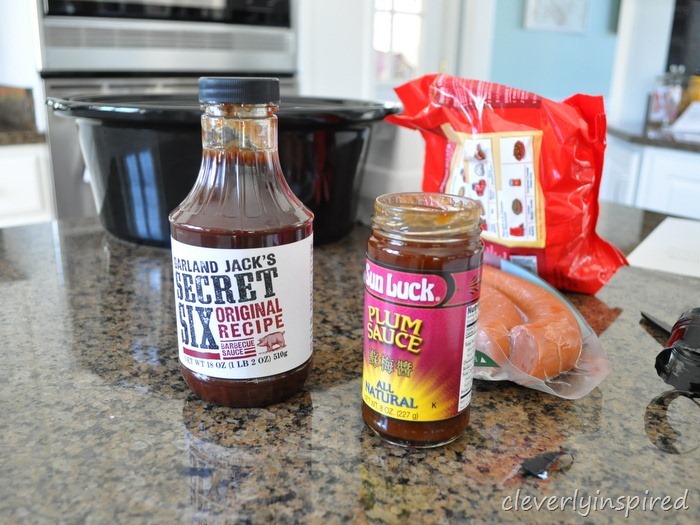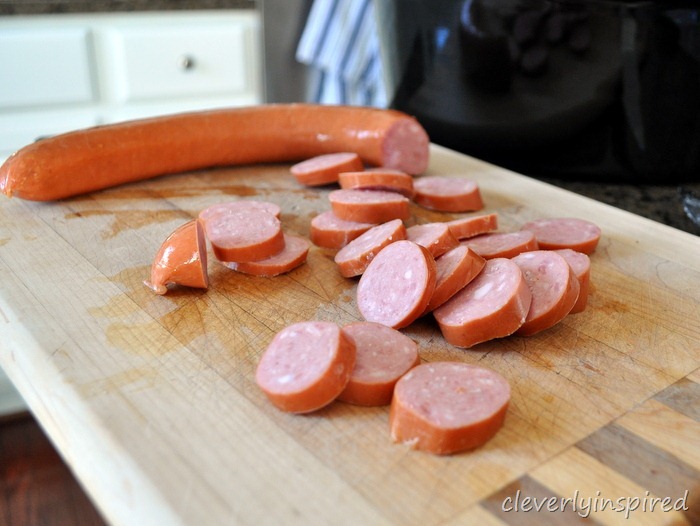 Just in time for a holiday party…am I right…:)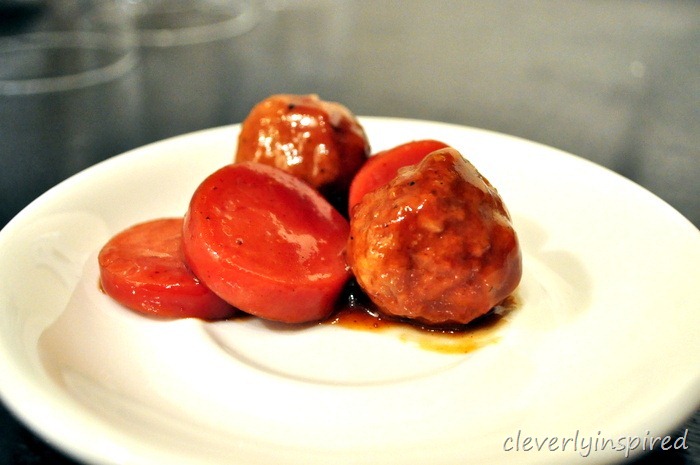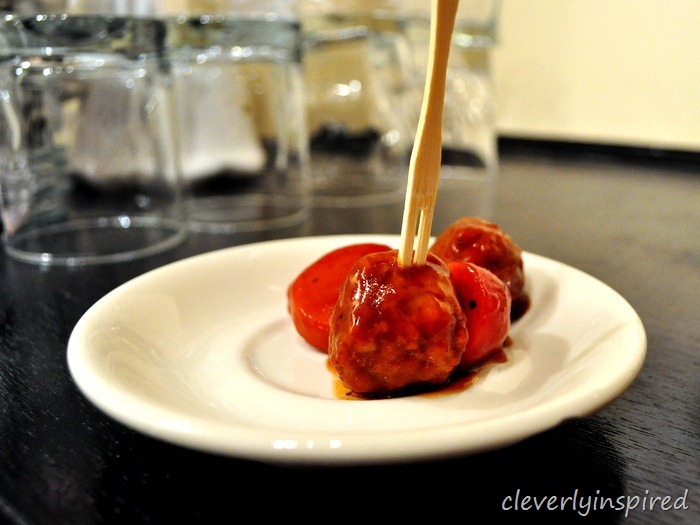 Be sure to sign up today for the SantaSet and the $50 Williams-Sonoma card! Have a great Monday friends ;)
Sharing at Tatertotsandjello
[shopeat_button]