Glorious weekend here! Hope you had a wonderful fall weekend where you live. We laid low for the most part. I am getting ready for the annual Say No to the Dress party that I host every October. I have found some hilarious vintage dresses this year….should be a bunch of laughs per the usual…..If you haven't a clue about what I am referring to check out this post. Searching for some fun new recipes to try out…do you have any fall favorites? Do tell…..
Hubs and I went to look at a few open houses on Sunday. Nothing too striking….but we search on. A few of you were interested in how the decision to move came about….and I want to stress—we would be perfectly fine and happy if we never find another home. The discussions really began with my hubs this summer—lamenting a bit about the need for a bit more yard—which mind you 2 years ago was the one of the reasons we moved here—because of the lack of yard…I digress….He and I had several conversations this summer. Then came baby Chloe into our life….and our yard became that much smaller. So when you ask what is the root of the move….it would be the yard…but at the same time…we have access to parks and lots of walking spaces…so it does make up for the lack of yard. I think that this was just a catalyst to "see what is out there"….not a definite …"we are moving". I am open to whatever comes our way. There would be many positives to moving closer to town—my kids schools, my hubs office…and a yard. We shall see….I will keep you posted:)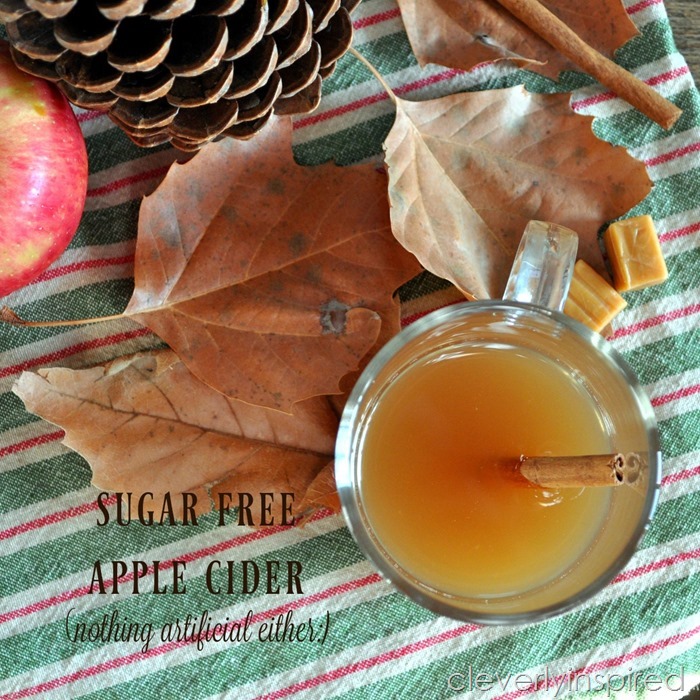 Today I wanted to share a yummy fall drink recipe for sugar free apple cider. The store bought apple cider is more sugar than it is apples….for just 8 oz it is a whopping 7 points on average! I love me some warm apple cider…so I set out to perfect a no calorie version. If you like your apple cider a bit sweeter…you can add in some honey or sugar—you will not need a lot thought if you use a mixture of tart and sweet apples.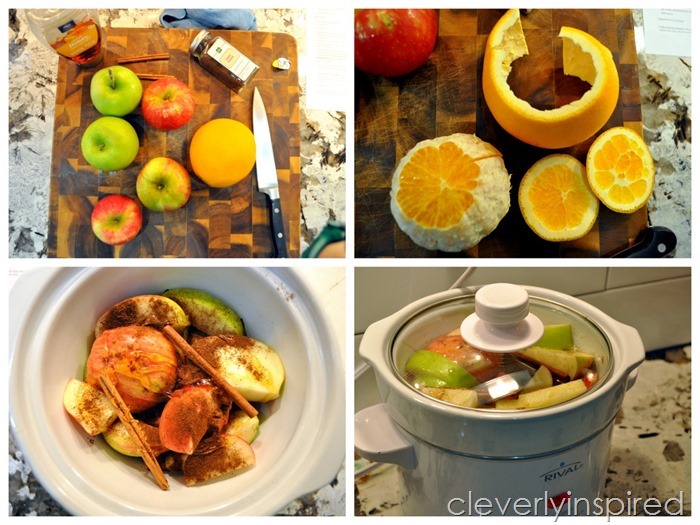 I made a small batch to test the recipe…but you can easily double for a crowd. Obviously you can add in flavors to suite your taste…ahem rum ahem baileys ahem you get the point…;)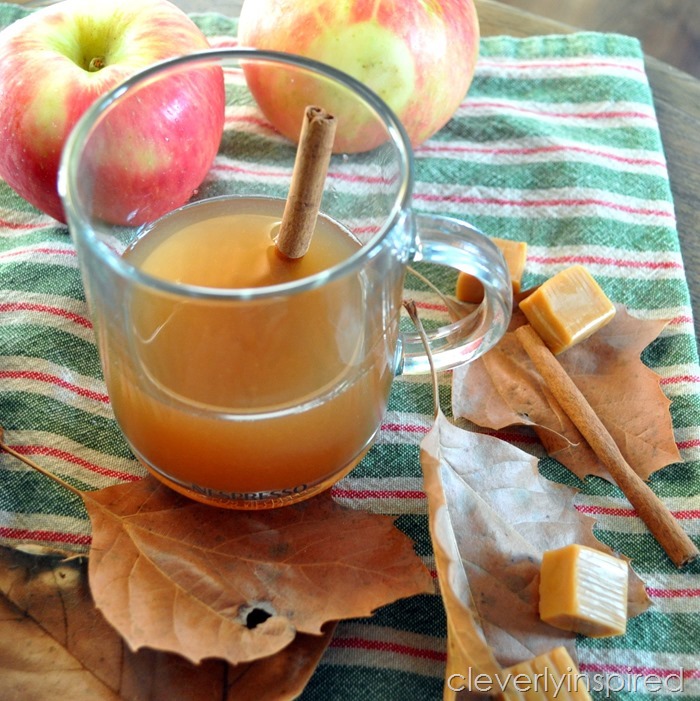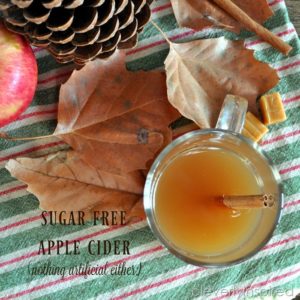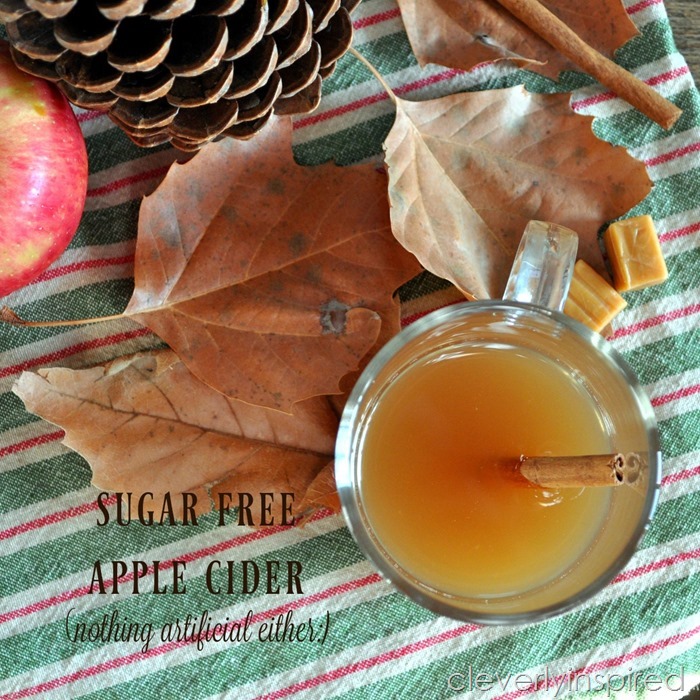 Sugar free Apple Cider Recipe (no artificial sweeteners)
Ingredients
1

orange peeled and cut into segments

2

granny smith apples cut into quarters

2

honeycrisp cut into quarters

1/2

teaspoon

ground cloves

1/4

t

nutmeg

3

cinnamon sticks

or 1/2 T ground

1-2

T

honey

for a touch of sweetness...no necessary though
Instructions
Place all ingredients in a small slow cooker or medium saucepan.

Cover with water

Set slow cooker on low for about 8 hours (simmer on low stove for about 5-7 hours)

Remove cinnamon sticks and mash up fruit.

Continue simmering for one more hour

Strain and mash out fruit into pitcher.

Serve warm...keep in fridge for a week.

Heat up in microwave for about 30 seconds.