Still. Laughing. Seriously some of the best deep belly laughing…ever. This was the 2nd annual Ugly Dress party (formally known as "say no to the dress"). It started a couple years ago when some girlfriends and I were talking about some of our horrific dresses that we wore back in the day. It lead into actually wearing those dresses…or ones that were equally horrible from local thrift shops. Let me tell you….when you are dressed in something that resembles wallpaper from the early 80's….the laughs will literally pour out all night long. Remembering what it is like to laugh that hard and be silly….never gets old. I highly recommend hosting a Ugly dress party for you and your friends….you will not be disappointed. On to the pictures….:)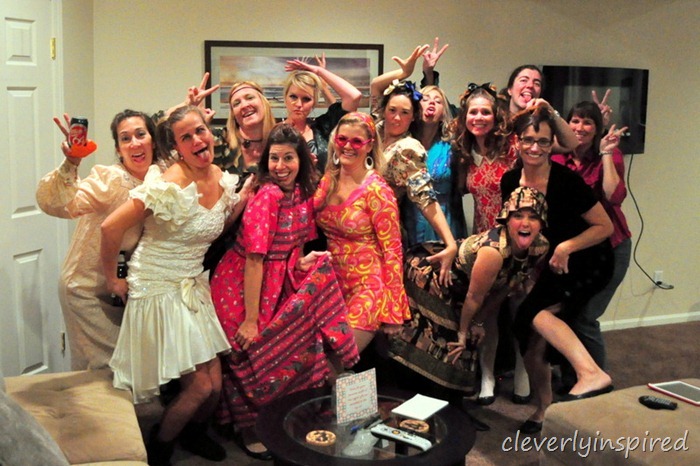 Yes….too funny to put into words. These girls are my neighborhood friends. Many of us have lived on this street for over 8 years…some have just moved in recently. We have thee best time together….we used to play bunco…but that got in the way of all the talkin…so now we just join up to laugh, catch up and have fun. October is my month to host (with the help of my girl Brittany)…and it is naturally a great month to dress "ugly".
Here is the low down: Everyone comes dressed in something horrible…you can find something in your own closet from long ago (zipping is optional :)…or you can go thrifting for the outfit. My dress this year was a doozie. I bought it on eBay for $2 ($5 to ship)…and it looked like a tablecloth from the mid 80's….complete with blue corduroy bows and shoulder pads that would take somebodys eye out. I completed the look with crimped hair teased up with some bows. The bows really made the look :) FYI: if you search "80's prom dress" on ebay…or "vintage dress" you will be amazed at what you can find. Yes….you can steal this look…the bobby socks look stellar with it…am I right? (also, this dress is for sale…any takers??)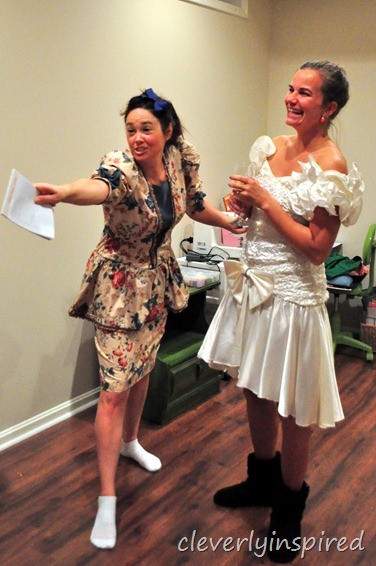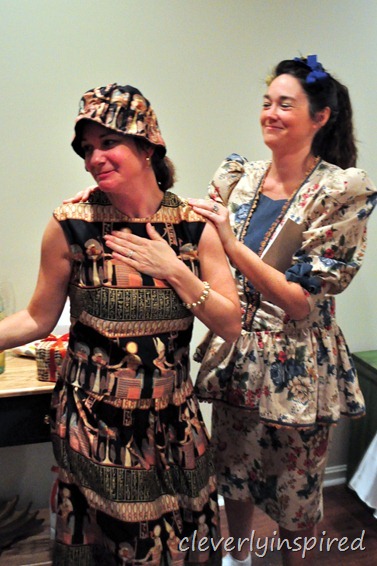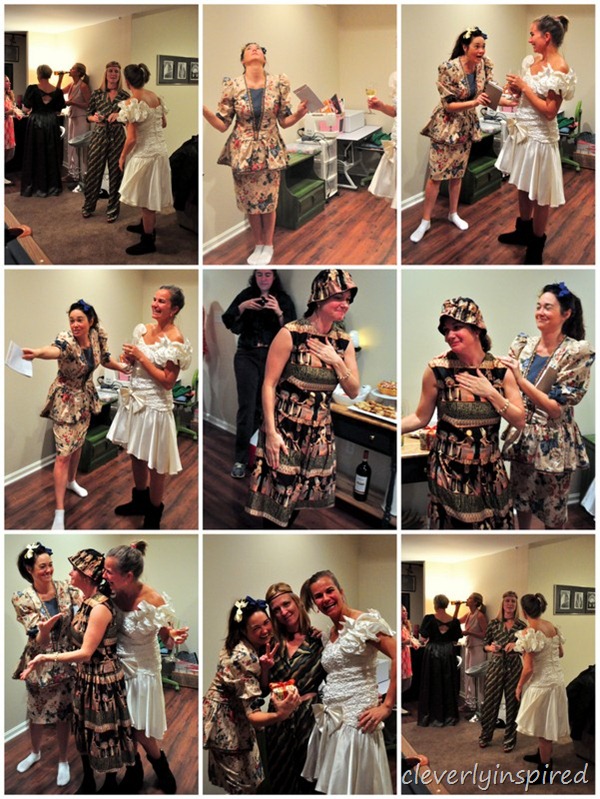 Every year I buy three prizes to hand out. Everyone votes who they think deserves the "queen ugly dress" prize. This year my hilarious friend Kari won. She had this Egyptian patterned Amish dress…that had a matching bonnet. She rocked the bonnet…just sayin…. It made for a whole night full of laughs…The 2nd prize we awarded to our "favorite" outfit….which went to my friend Jody….she looked like she just stepped out of the 70's in her green striped polyester pant suit and headband. Jody also won the prize for FLATTEST STOMACH AFTER HAVING A BABY JUST 2 YEARS AGO. Dang girl…your rocked it too.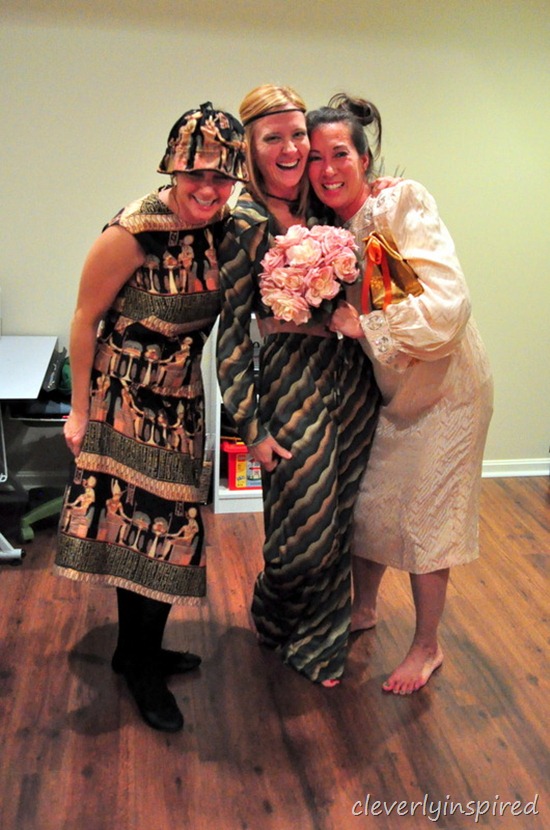 This year we had a 3rd prize to give….and since my friend Lauren (seen below with the bouquet) was dressed as a bridesmaid (pant suit)…we had her "toss the bouquet" to see who won. I don't have any pictures of the "toss" besides the one below….there was a lot of shaking of the camera…from laughing and such;) It was hilarious. My friend Kim tossed her body out in front of everyone for that bouquet. People were falling all over the place….it was really something to see…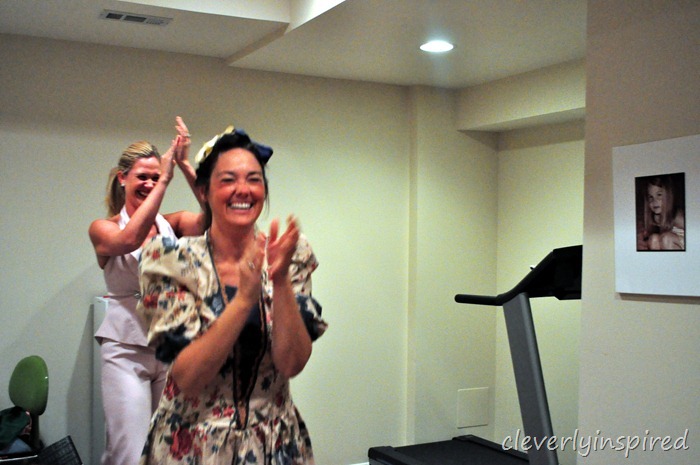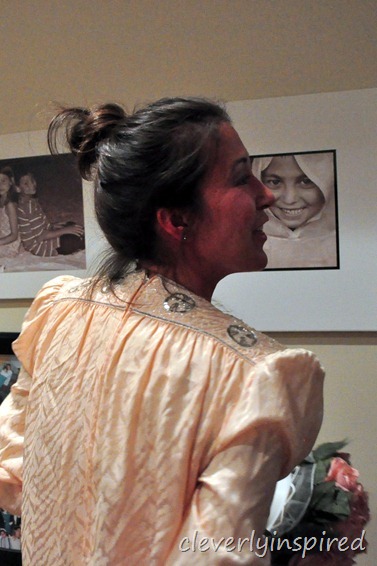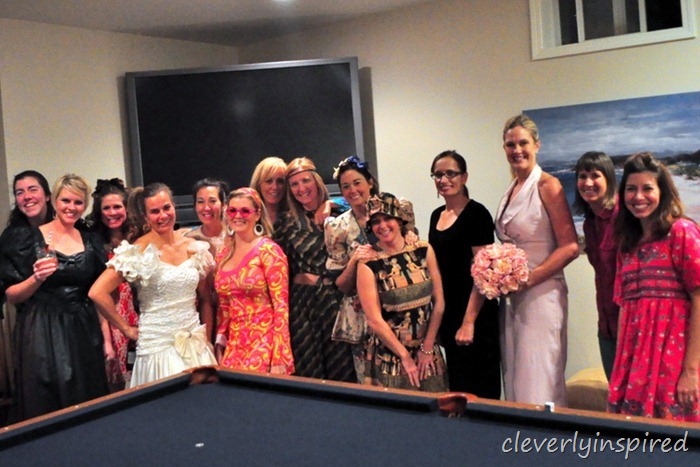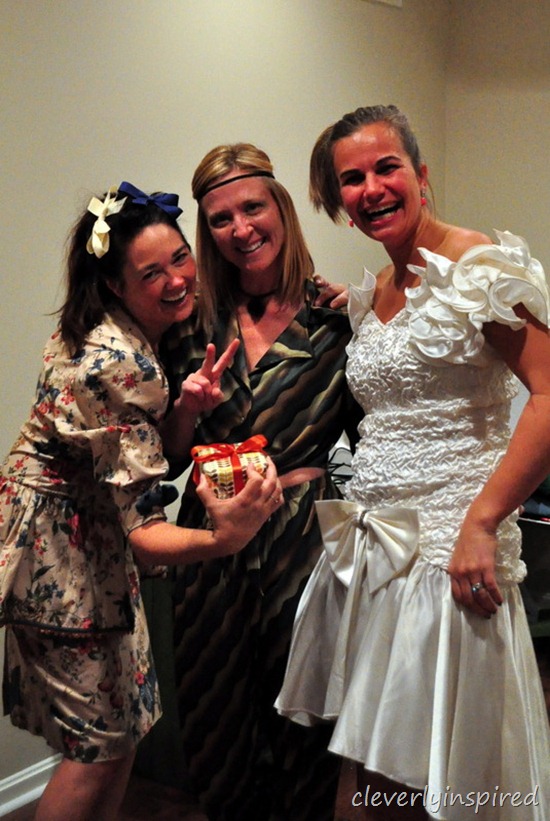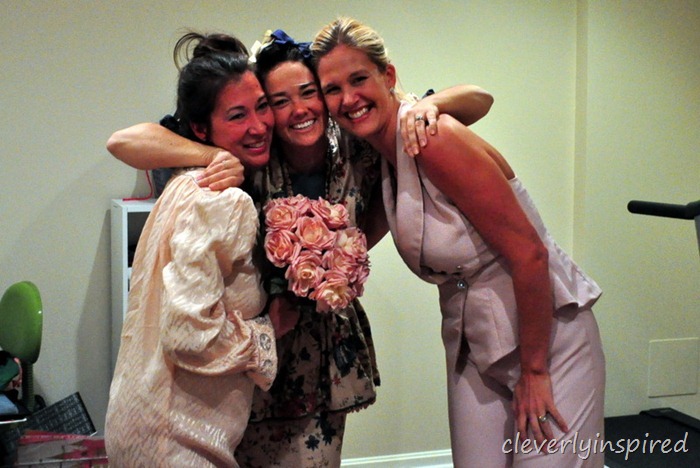 I think the best part of this party…is that all of our kids see….that laughing with friends and being silly…never gets old….and I would imagine…helps keep you young. Thanks girls for keeping me young ;)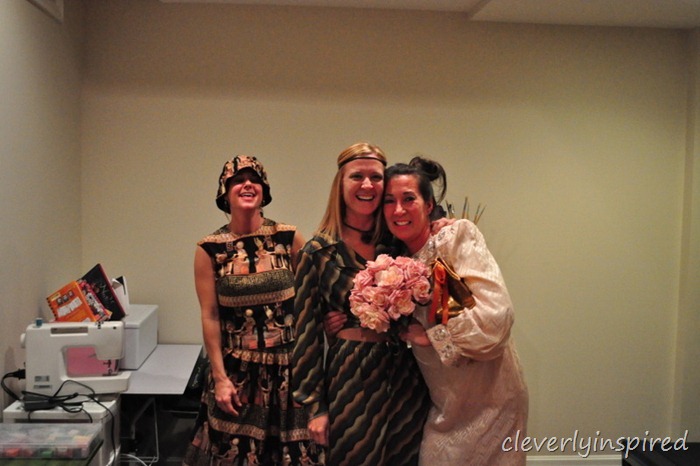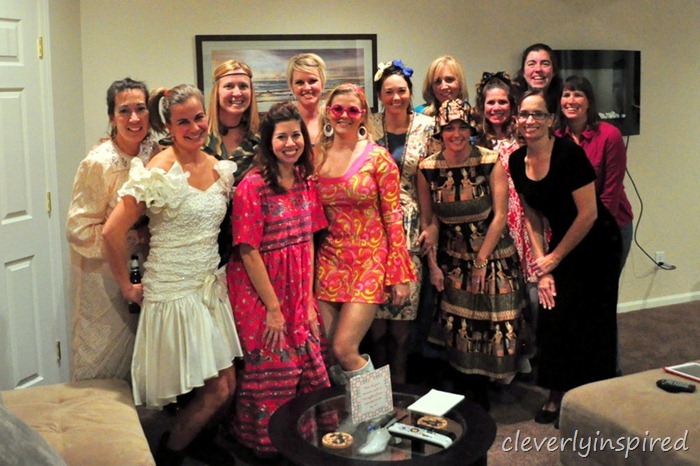 Go forth…and get ugly….you won't regret it.
Side note….I am doing a little giveaway on Facebook…celebrating 3000 fans ;) I am giving away a signed copy of Nate's new book and $50 to Target…win win am I right?!?! Go here to sign up!
And last day to throw your name in the hat for the Cowgirl boots ;)