I will be sharing a few things to do/make for Thanksgiving this week and next. It seems every year that Thanksgiving gets no respect….it is that awesome holiday before Christmas…remember? I love Thanksgiving….a holiday about food…and thanks…what's not to love? I wanted to share with you this fun kids treat that would work great for a Thanksgiving party at school. I shared it recently over at Jen's…but I didn't want you to miss it:)
It seems we are always looking for a fun way to present a treat for the holidays or school gatherings. These little graham cracker "wheat stalks" would be so cute lining a kids table at Thanksgiving time. Even better, you could put the older kids in charge of making and displaying them for the younger ones…win win!
I used peanutbutter for the filling….but you could use something else if you have allergy kiddos….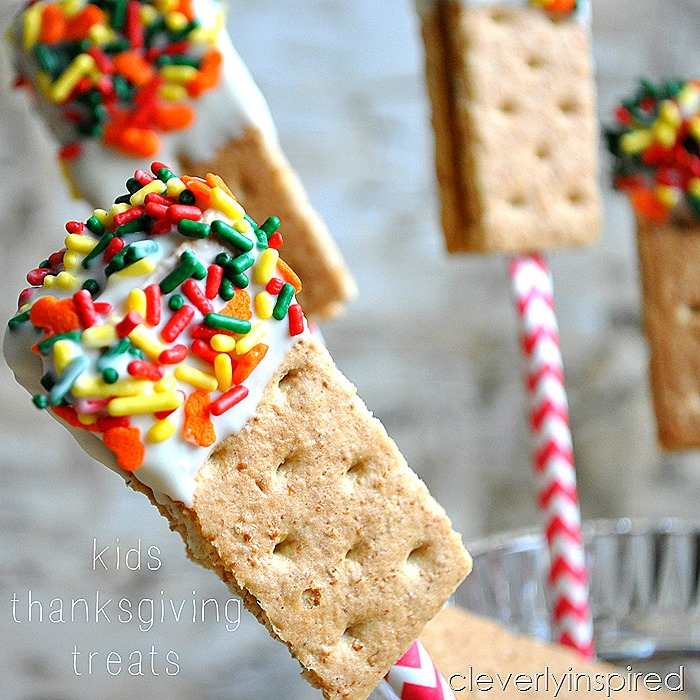 What you will need:
cute straws:)

graham crackers snapped into rectangles

peanutbutter

dipping white chocolate or milk chocolate

holiday sprinkles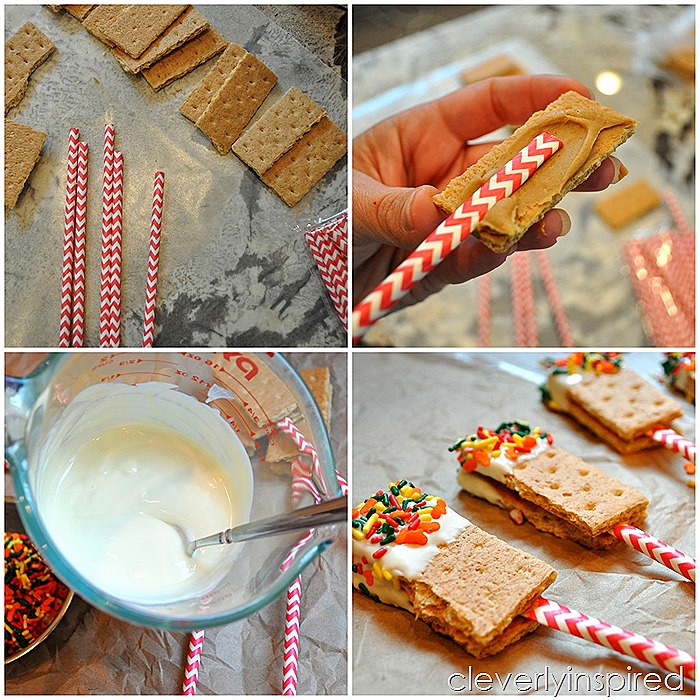 To put together:
flatten the top part of the straw

spread peanutbutter onto both graham crackers (creating your "glue")

place the straw and top with another cracker

let set and finish making the others

melt the chocolates

Dip into white chocolate set onto wax paper (hold by the base of the cracker for most support)

dip into sprinkles

Let dry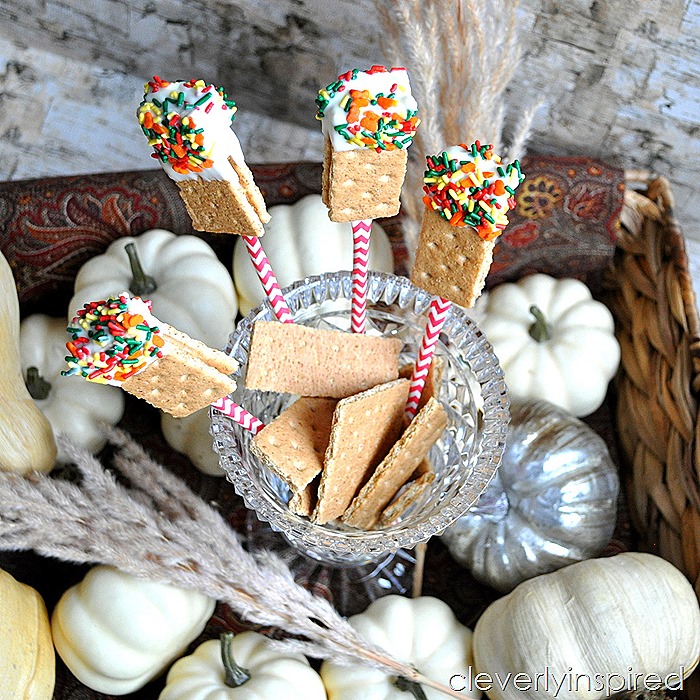 How sweet would these be on the kiddos table this year?!?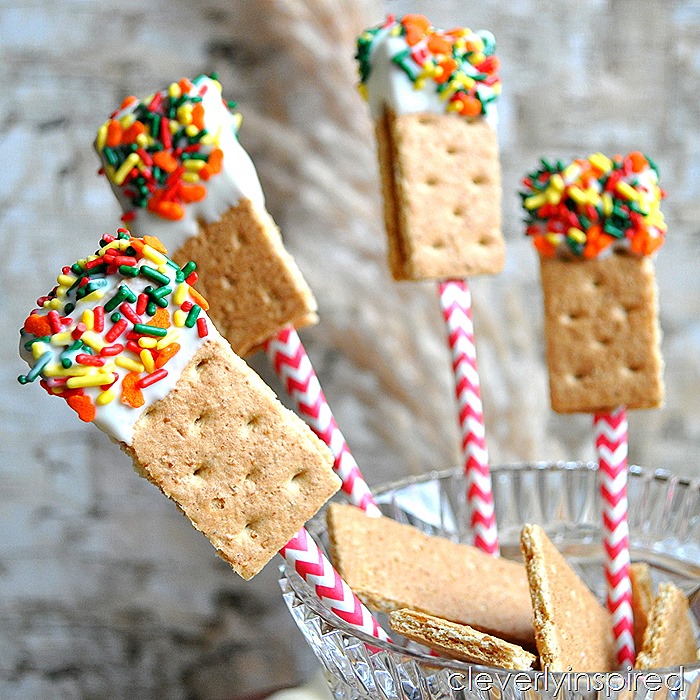 Fun with food:) Awesome:)
xo