Your favorite comfort food is often times laden with unnecessary fat and calories. I set out to make my favorite comfort food, Chicken Pot Pie…and make it less fat…but still really tasty. I have shared with you a more traditional version of this recipe a long time ago. This recipe cuts a lot of the fat out…but none of the taste. It is just as satisfying and takes less time than the original. You can substitute any veggies you wish….we like broccoli and mushroom….but carrot, peas, onions….would all work great.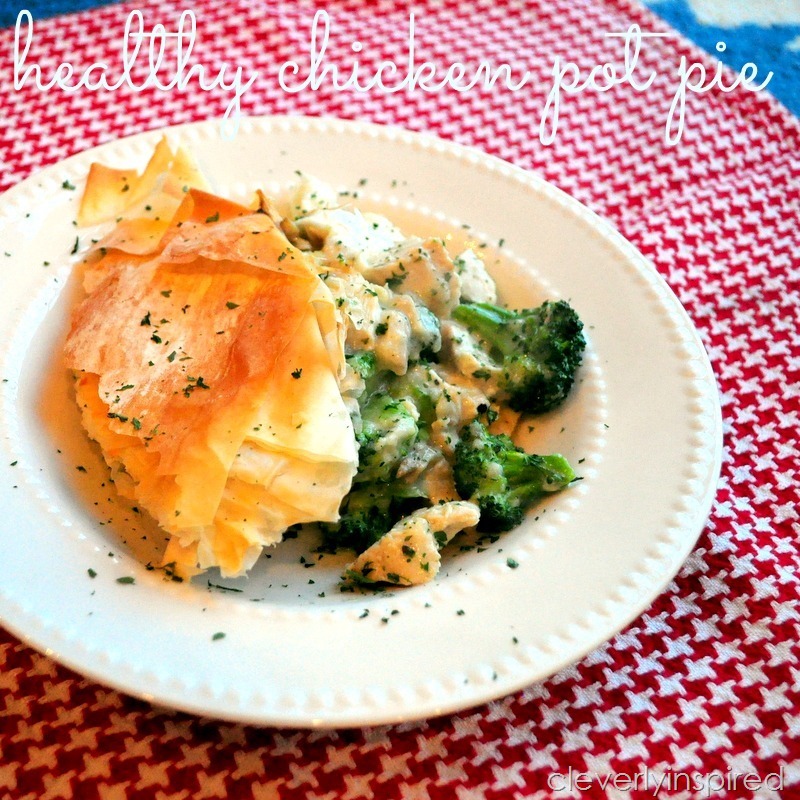 You save some calories but swapping the pie crust for a top crust of phyllo dough instead. It browns up nice and gives you that same "comfort" texture that a pie crust would give. Make this recipe super quick by picking up a cooked rotisserie chicken from the grocery store.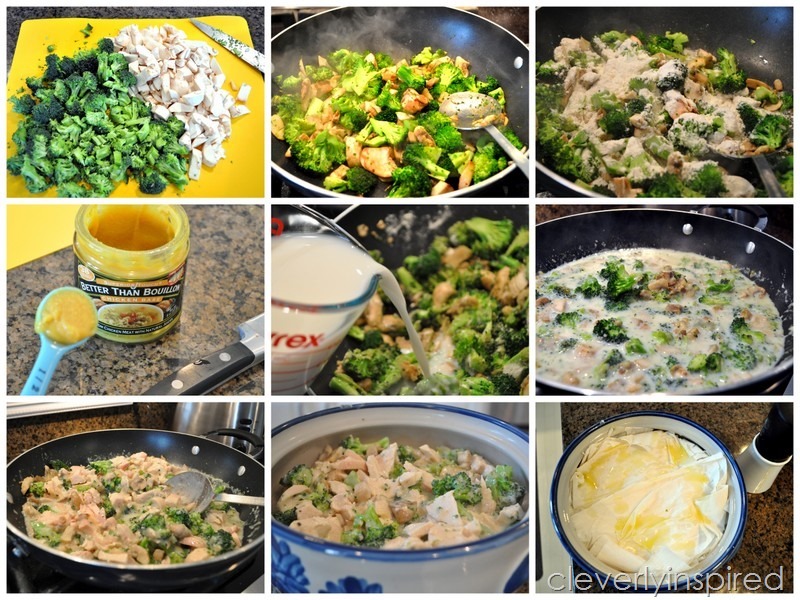 If you have never worked with phyllo dough before…just take note: it is super fragile. You can find it in the grocery freezer section close to the puff pastry. It is normally in a long narrow box. The sheets are super thin. I have never had any real success pulling one sheet at a time. Think "rustic" sheets…and that is what you will get probably. I pull mine apart and layer on as best as I can…then coat with olive oil. It doesn't have to be perfect:) It will still taste yum!!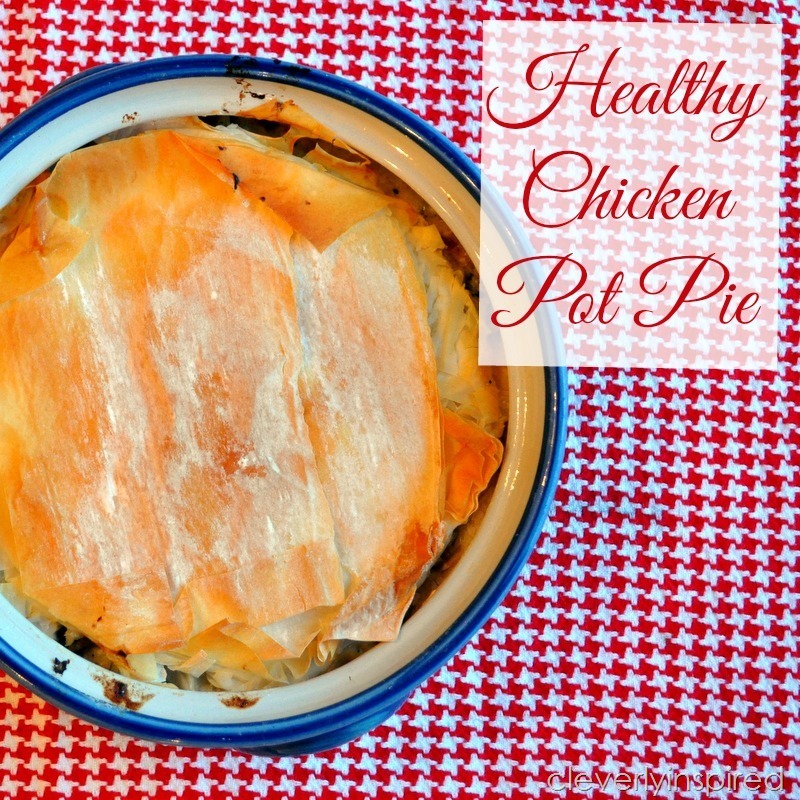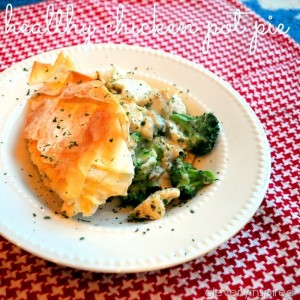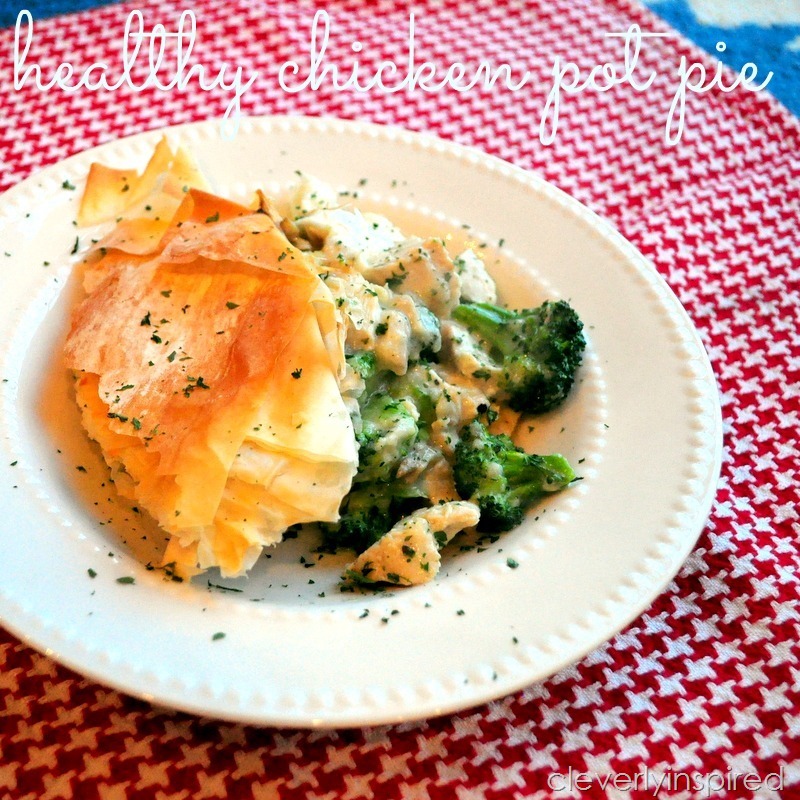 Healthy Chicken Pot Pie Recipe
Ingredients
1.5

C

chopped brocolli

1.5

C

chopped mushrooms

2

C

cooked chopped chicken

1

T

butter

1

T

olive oil

1

C

skim milk

3

T

flour

1

teaspoon

chicken bouillon

I like Better than Bouillon Brand

pinch

of thyme

Salt and pepper to taste

10

phyllo dough sheets

1/4

C

panko bread crumbs
Instructions
Heat olive oil and butter in large saute pan.

Saute mushrooms until they release juices.

Add in brocolli. Saute about 5 minutes till soft.

Sprinkle flour and stir for 2 minutes.

Add bouillon to milk. Pour into pan and simmer.

When thickened, add in chicken.

Add in thyme salt and pepper. Stir to combine.

Pour into greased casserole dish.

Top with phyllo sheets and brush with olive oil. Sprinkle top with panko bread crumbs.

Bake 400 30 minutes.