Mornin friends! Hope you had a restful weekend. Several were interested in the Norwex post that I popped in to share on Saturday. The link on the side of the blog will stay up for awhile. You can click there to see all the products that are available. I started with the "starter pack" that has an enviro-cloth and a window cloth. If you want more info…just message me:) I will try to help.
The dog days of summer are still upon us…even though we are in back to school mode here. Using the grill to cook your entire meal outdoors is a great way to keep the heat out of your kitchen…and make less mess to clean up! These potatoes are a "go to" side dish for us. Just drop a steak on the grill and make a salad—dinner is done:)
While vacationing these last few weeks…we made many meals on the grill. All you need is some foil, a few seasonings….and you are set for a quick meal and no clean up! Win win!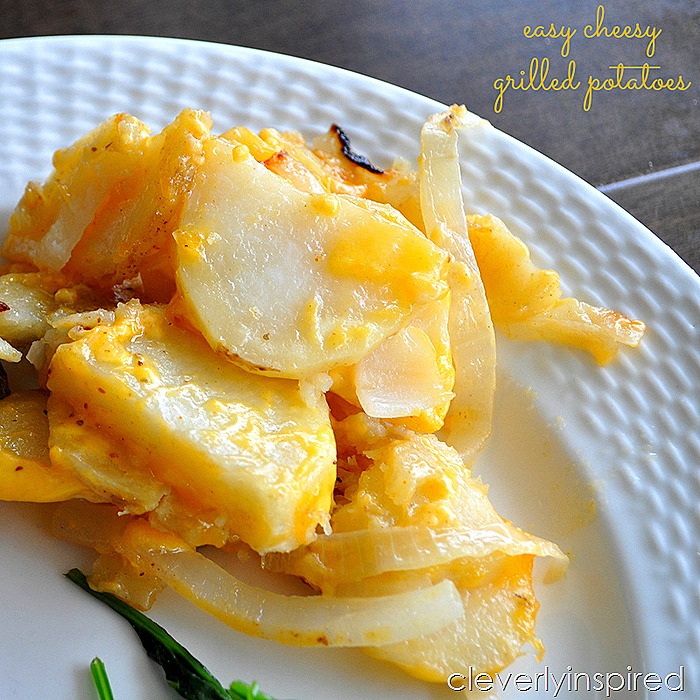 Super simple ingredients….it almost isn't a recipe:)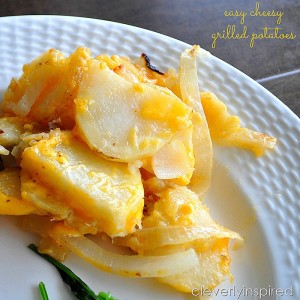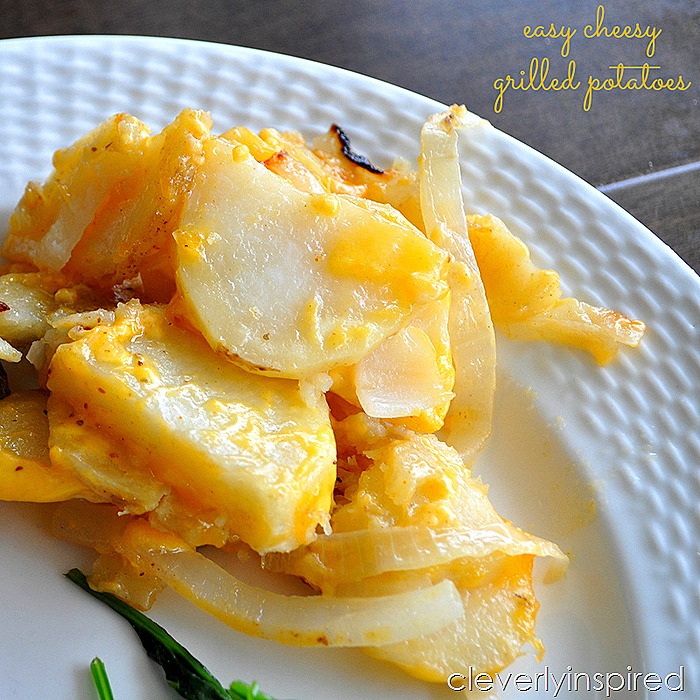 Easy Grilled Potato Casserole
Ingredients
2

large potatoes sliced thin

1/2

onion sliced

foil pan

I like the lasagna size pan….makes stirring easy

2

tsp

old bay seasoning

pepper to taste

4

T

butter cubed

1.5

C

shredded Monterey jack cheese

2

T

olive oil

foil
Instructions
Place olive oil in foil pan.

Place onions and potatoes. Toss to combine.

Sprinkle seasonings. Top with butter cubes.

Top with foil and poke holes for steam.

Place on medium heat grill for 20 minutes.

Stir and mix in cheese. Replace foil for 15-20 minutes more until potatoes are tender and fabulous:)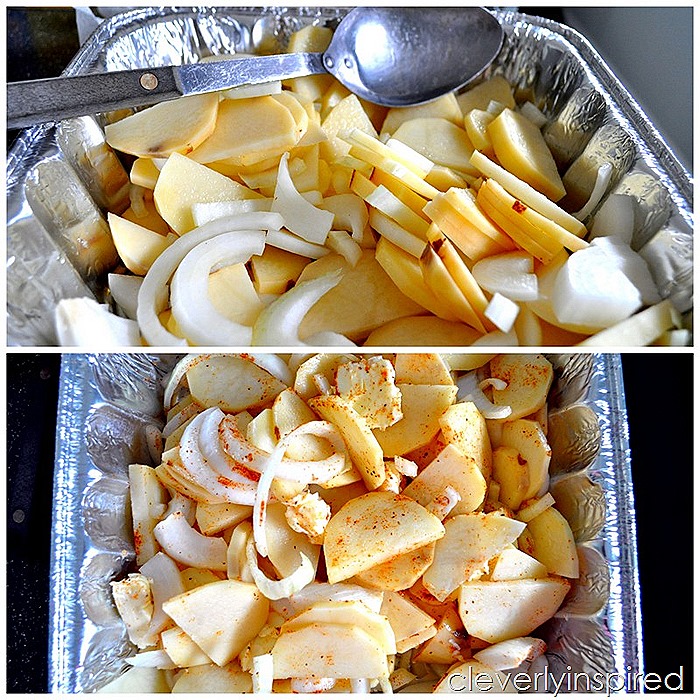 Wow your friends and impress your family with the easiest cheesiest potatoes ever:)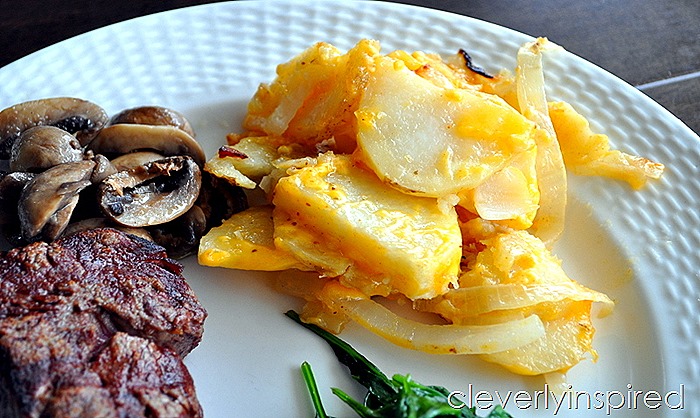 PS…the mushrooms are just as simple. Place 1 package of cleaned sliced mushrooms in a foil pan. Top with olive oil an sprinkle of salt, pepper and garlic powder. Cover and cook 25 minutes….love them!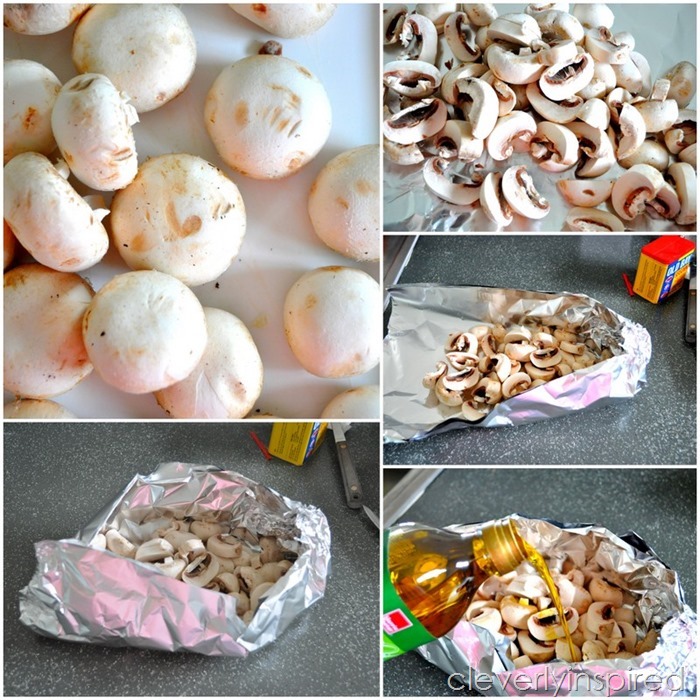 Great….now I'm hungry:)
xo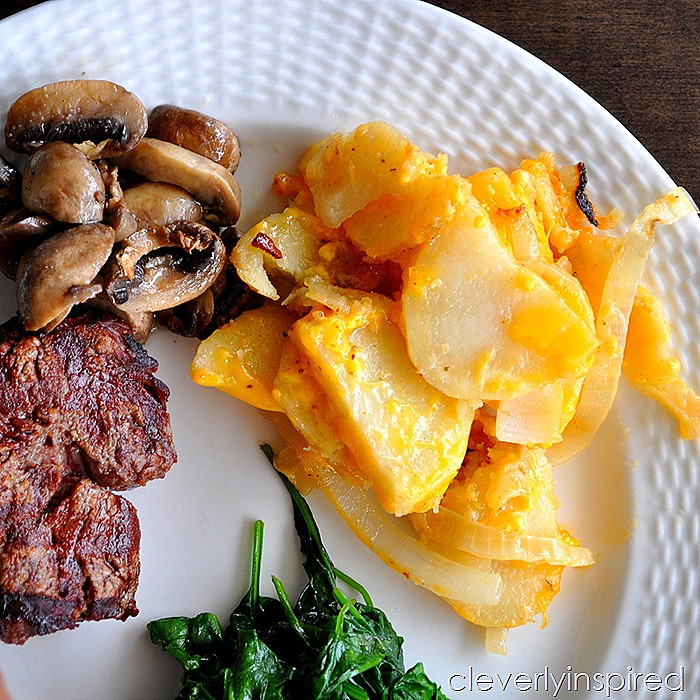 xo