If you have never made your own pie crust…this is the recipe to try. I use it for sweet and savory pies and it never fails me. The key is to let the dough rest in the fridge before you attempt rolling it out. The butter ( or shortening…I use both…. whatever I have on hand) needs to get cold again…or else you will have a sticky mess to roll out! I have used this recipe for about 15 years…I got it from a free circular in the mail…who knew right?!?! Here goes…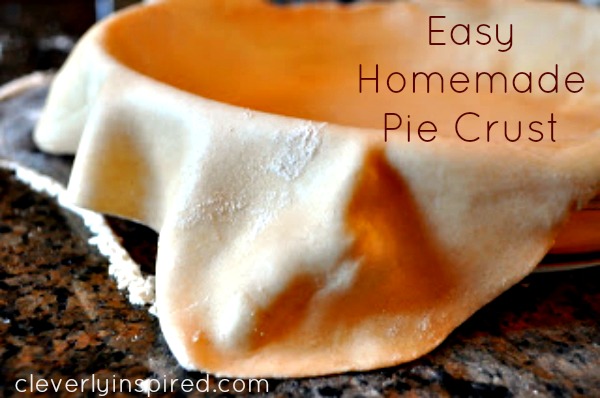 This will make enough for a bottom and top crust….
Easiest to do in the food processor…but if you don't have one you can use a pastry cutter. Combine flour and salt…
I put a measure cup of water in the freezer before I start….need ice cold water.
Cube up your shortening and pulse….slowly pulse in your ice water.
Dough will come together….
Separate into 2 balls and wrap in saran. Place in fridge.
You can leave it in there over night…or roll it out 1 hour later….on a floured surface.
Here is a trick to moving the crust once you roll it out…gently wrap once around the rolling pin. Pick up and roll back out onto your pie pan.
Ready to fill!!!
Homemade Pie Crust
2 C flour
1 tsp salt
2/3 cup shortening
1/2 C ice cold water
[shopeat_button]