This is a Sponsored post written by me on behalf of PHILADELPHIA cream cheese for SocialSpark. All opinions are 100% mine.
We all have those recipes that make us think of the holidays….maybe it is your Grammie's fudge…or your Dad's coleslaw…or your Mom's Caesar salad…(all of the above for me! ) It is not only the snacks that we remember…it is all the fun that goes along with the people around the snack right?!? Many of these holiday recipes begin with Philadelphia cream cheese…at least in our house. Here is one more you can add to your recipe box….
PHILADELPHIA cream cheese is so versatile. You can chill it, bake it, microwave it…and it will always taste good! This recipe is super easy…and make ahead…just heat up when guest pop over.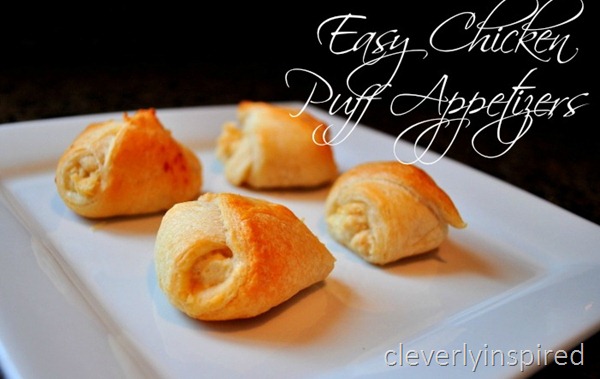 Start with some cooked and chopped up chicken. Add in 2 minced garlic cloves, salt and pepper and 8oz low fat cream cheese. Mix well ( I used my hand mixer). Unroll one can of crescents, separate triangles. Place one tablespoon of chicken mixture on crescent and fold in corners. Bake seam side up for 10-13 minutes.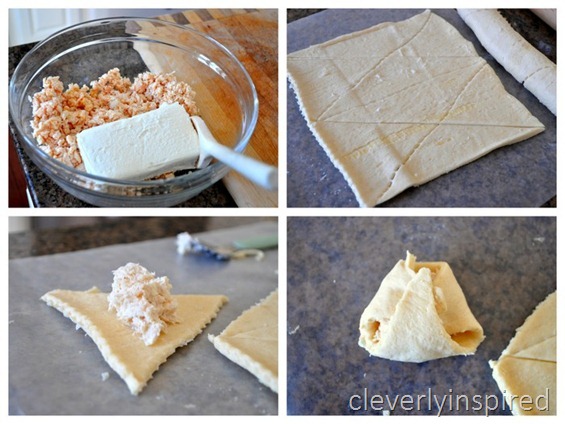 If you want to make these ahead, just assemble, keep in fridge and wait to bake until you need to serve.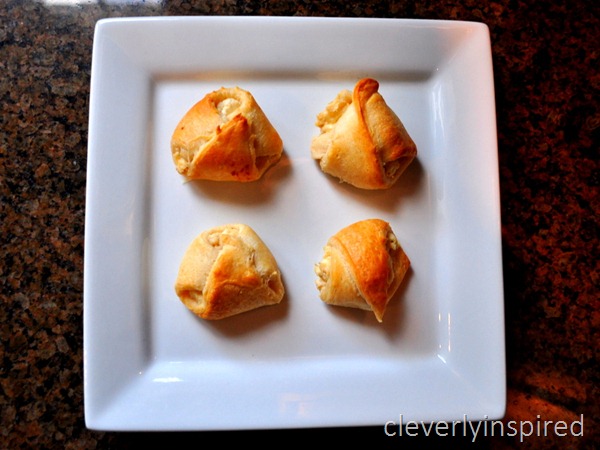 Ingredients:
2 Cups chicken (cooked and chopped)
8 oz 1/3 less fat cream cheese
2 garlic cloves minced
salt and pepper to taste
2 cans crescent rolls
Heat oven to 350. Combine chicken, garlic, salt, pepper and cream cheese. Unroll crescents and separate triangles. Place heaping Tablespoon on center of crescent and fold up edges. Bake 10 -13 minutes. Serve.
Makes about 24.
What is your favorite recipe that uses Philadelphia cream cheese?? I know you have one…and I would love to hear it! Be sure to pin your favorite recipes with Philadelphia cream cheese and see what recipes others are pinning too!

[shopeat_button]