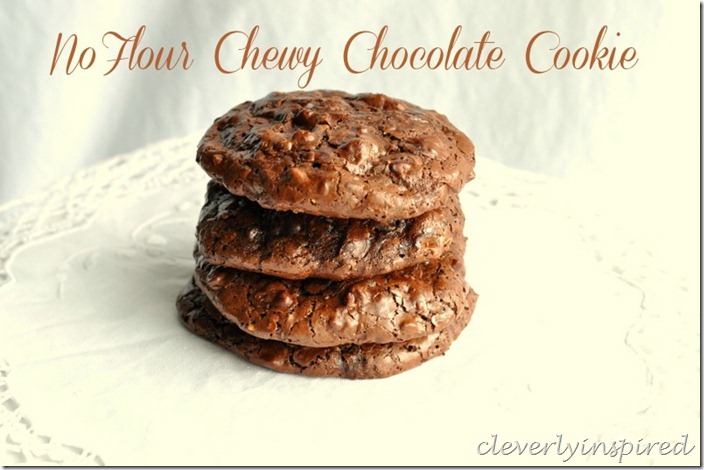 A flourless cookie. In my mind, it was already no good. But…I had some eggs that needed to be used….and not much flour in the house…so I tried this recipe. Holy Cow are these good! Sort of like a brownie…but chewy and tender and just flat out yum….with a glass of milk…oh yeah…yum. Also, these cookies are gluten free….we don't have gluten issues in our house…but I just thought I would mention it for those of you who do.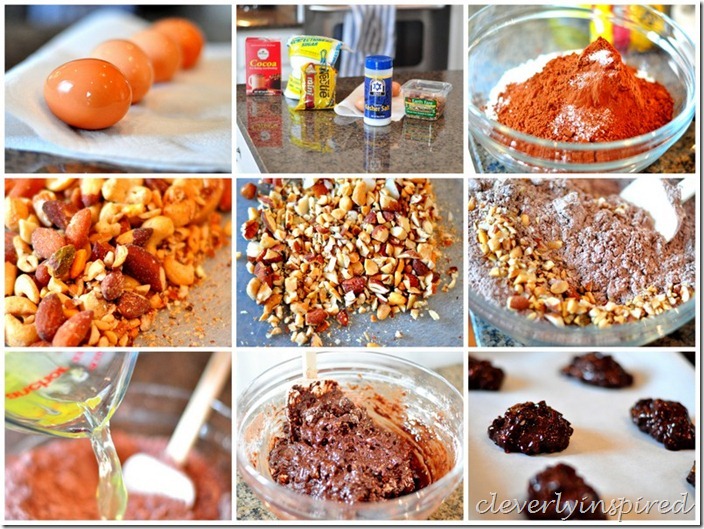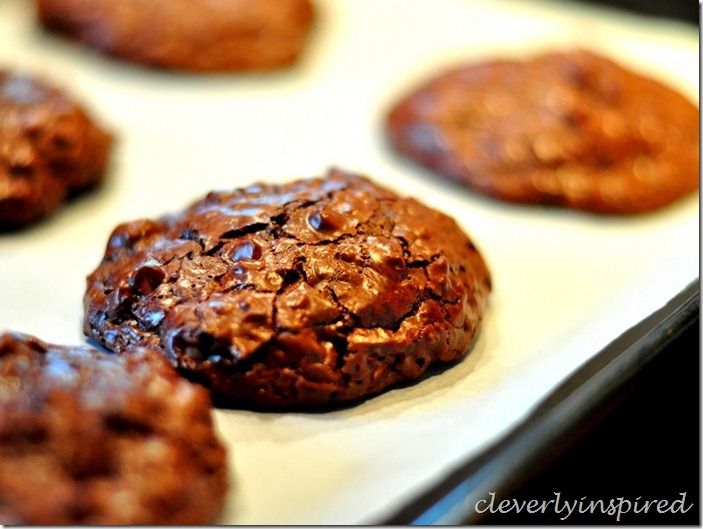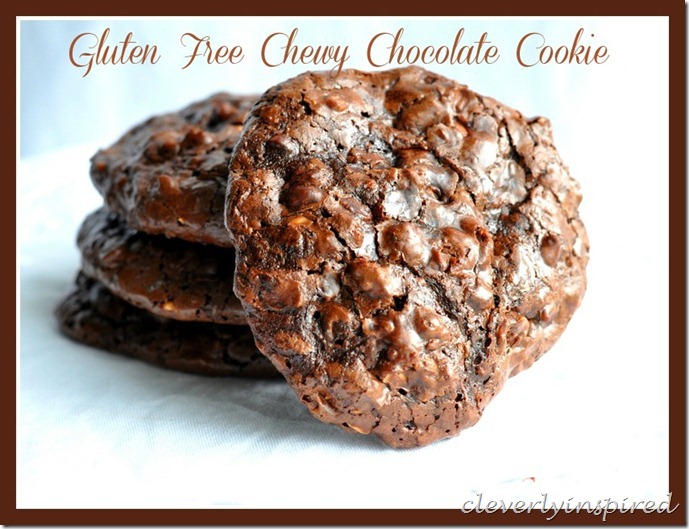 Here is the recipe (adapted from Martha Stewart Living)
Ingredients
3 cups confectioners' sugar
3/4 cup Dutch-process cocoa powder
1/2 teaspoon coarse salt
5 ounces bittersweet chocolate, chopped (I used semi-sweet chocolate chips)
1 1/2 cups chopped salted macadamia nuts  (I used mixed nuts)
4 large egg whites, room temperature
Directions
Preheat oven to 325 degrees. Whisk together confectioners' sugar, cocoa, and salt. Stir in chocolate and nuts. Add egg whites; stir until just incorporated.
Drop dough by 1/4 cupfuls, 3 inches apart, onto 2 parchment-lined rimmed baking sheets. Bake until cookie tops are dry and crackled, 22 to 25 minutes, rotating sheets halfway through. Transfer baking sheets to wire racks; let cookies cool completely.
Sharing at tatertots and jello
I heart nap time
positively splendid
[shopeat_button]