Hi friends! Happy Friday! I have a new recipe to try today….maybe out of your comfort zone…but it is worth a try.
Have you baked with almond flour? I was intrigued by this when I read an article recently about the great health benefits. I have to say that the jury is still out on weather I loved it or not. I didn't mind the taste…actually was sweet and flavorful….but I am not sure about the texture. These donut holes came out a tad "chewy". I don't believe it was the recipe (although you put 4 eggs in anything and it will probably be a bit chewy). Maybe it is just because I am so used to baking with King Arthur (white and wheat is normally what I use)….that I need to give it some time to see if I can rotate some almond flour recipes into our baked goods. I do think the next time I make them I will roll them in powdered sugar and maybe cut out one of the eggs. Never the less….I wanted to give you a starting point too…in case you would like to try and bake something new. (I realize many folks on the paleo diet frequently use almond flour….I however am not on that diet….I merely wanted to try something new:)
For these donut holes I used the Babycakes cake pop maker. You can bake these also….but I haven't tried. I would highly recommend this fabulous little electric if you don't have one. Love it!
I found some almond flour on amazon and purchased a small package. From what I have learned…you want a flour that is super fine—you are not going to like a mill ground almond flour in baking. This is what I purchased and it showed up in 2 days. I didn't use much so I portioned it out in freezer bags so I could use some later.
Almond Flour benefits…
Almond flour contains 160 calories in 1/4 cup, and 320 calories in 1/2 cup. In contrast, whole-wheat flour has 204 calories in 1/2 cup. Almond flour is high in fat, with 1/4 cup containing 14 g of total fat, 1 g of saturated fat and no trans fat. The fat in almond flour comes mainly from monounsaturated and polyunsaturated fats. You get about 35 percent of your vitamin E requirement for the day, 20 percent of your magnesium needs and 6 percent of your daily requirement for both iron and calcium. Your body uses vitamin E for the health of your red blood cells, and magnesium for your muscle function, bone strength and energy needs. Almond flour also gives you 6 g of protein and 3 g of fiber per 1/4 cup, which is about 12 percent of your fiber requirements, if you aim for consuming 25 g a day.
credit
So here is how I made these donut holes….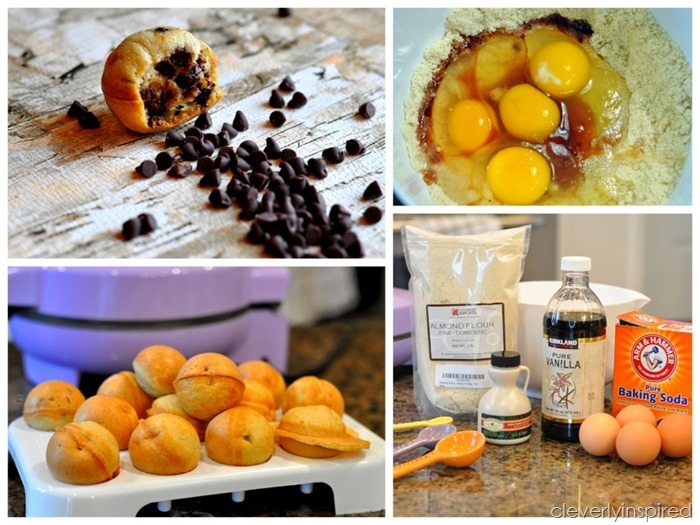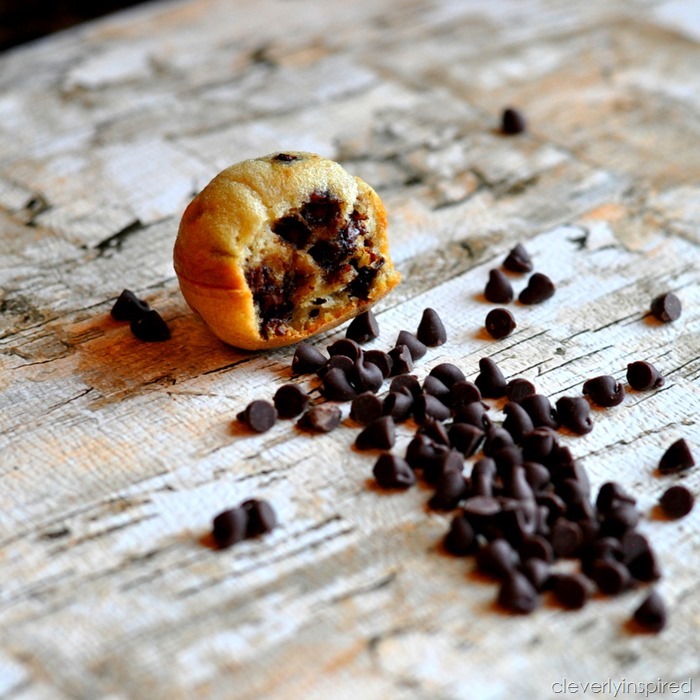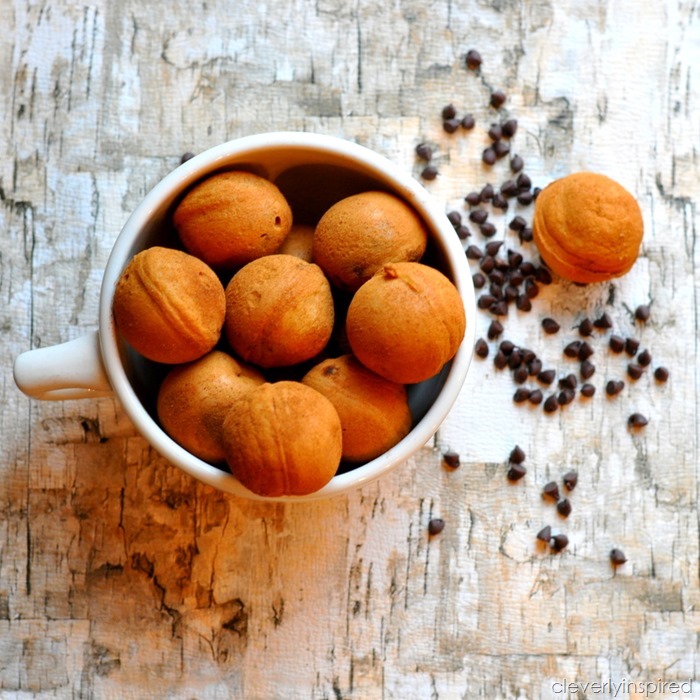 So will you try something new today?
Adapted from ComfyBelly
Also, if you had just 3 seconds of time….would you mind filling out this super quick survey? Just wanted to get a little feedback…thanks friends!

Sharing at Whipperberry, HOH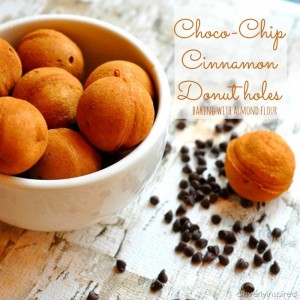 Ingredients
1

cup

of almond flour

or other nut flour

4

eggs

1/4

teaspoon

of salt

1/4

teaspoon

of baking soda

1

teaspoon

of vanilla

2

tablespoons

of maple syrup

1/2

cup

mini chocolate chips
Instructions
Preparation

Whisk together all the ingredients well.

Pour the batter into the donut circles in a pan or donut maker. Fill almost to the edge and then close the lid on the donut maker. Whisk the batter between batches. If you are baking them in the oven, preheat the oven to 300 degrees F, and then bake the donuts in the oven for about 20 minutes, or until they begin to turn brown.

In the donut maker, they only take about 3 minutes or so before they are ready, and this depends on the donut maker as well.

Once they are cooled, you can top with honey and cinnamon, toasted coconut, chocolate, maple syrup, dip in ice cream or yogurt, or just eat them plain!