Some of you (me being included in this statement) place "fruit" outside of the "dessert" category. I remember when my Grammie would have her bridge group over….she would make this pineapple upside down cake for dessert. I always thought…"well that's a rip off….there is no chocolate! That's an excuse for a dessert."
Since then I have come to see the light….I love a warm apple pie as much as a piece of chocolate silk. And it pretty much stops there….until this dessert. I suppose it could be considered a "breakfast bar"….but really it is good any time of day. Coffee+this little treat = perfection. No joke..yum….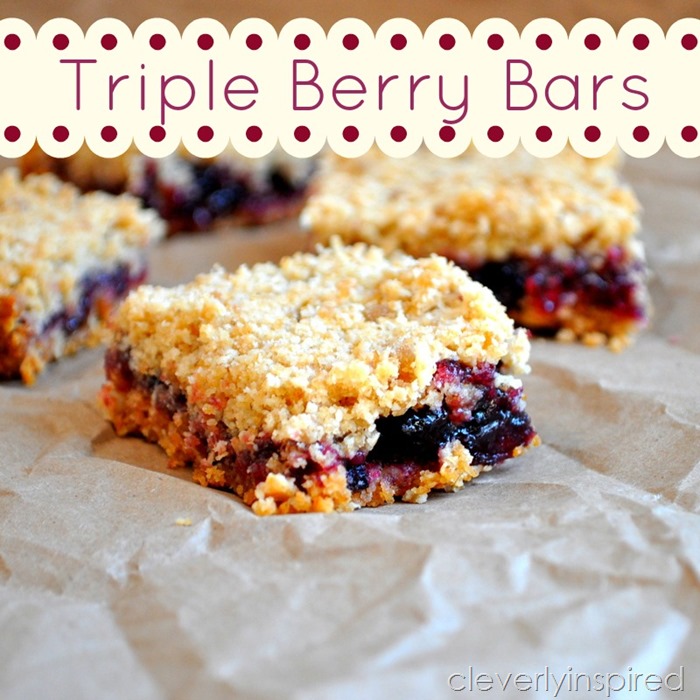 I used my food processor to pull the crust together quickly. Toss in cubed butter and all the dry ingredients. Pulse until it is crumbly. Spread 1/2 of crust in a buttered 9 by 13 pan. Pat down nice and flat.
Spoon Triple berry (or any berry) preservatives that you like. Using an off-set spatula makes the spreading easy. Cover the preserves with the rest of the crust and pat gently.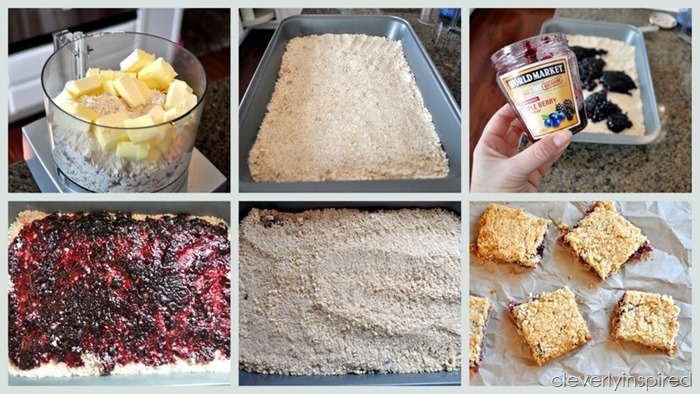 Allow the bars to fully cool in the pan before you cut up. One pan made about 32 smaller bars.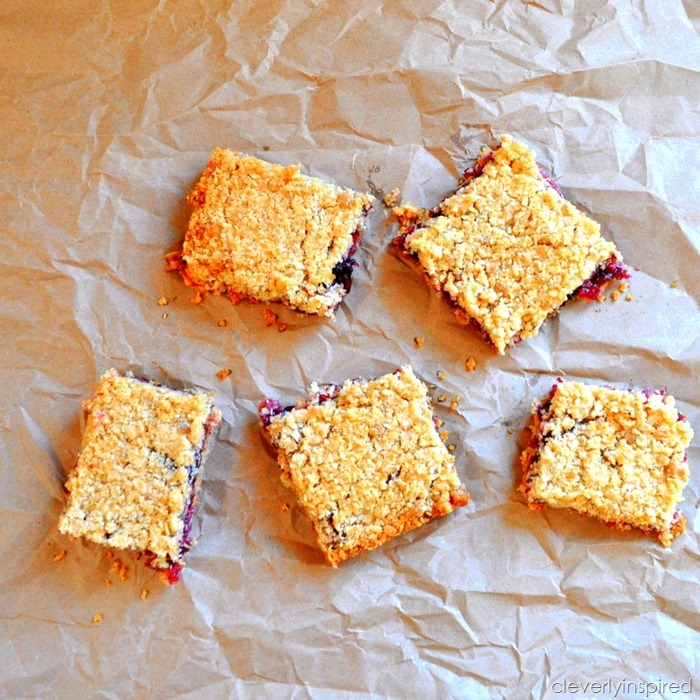 What's that I hear….yes, my tummy just growled too….enjoy friends ;)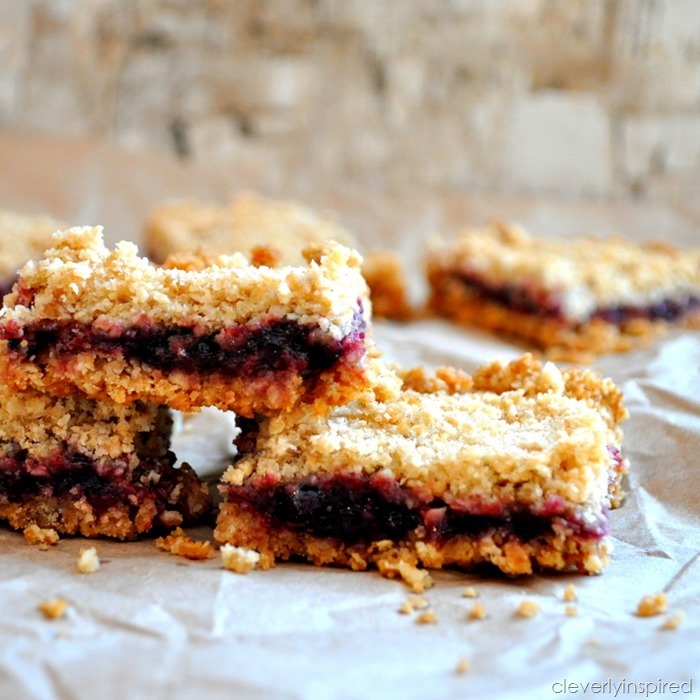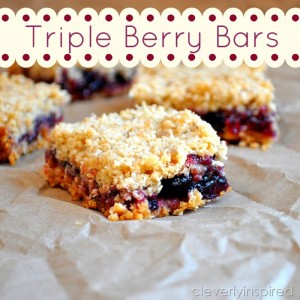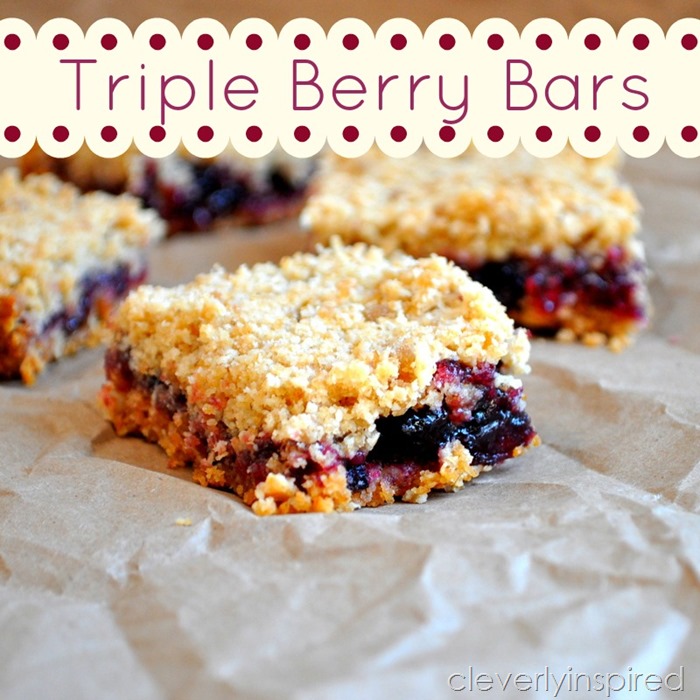 Triple Berry Bar Recipe
Ingredients
1-3/4

stick Cold Butter

Cut Into Pieces

1-1/2

cup

All-purpose Flour

1-1/2

cup

Oats

quick Or Regular

1

cup

Packed Brown Sugar

1

teaspoon

Baking Powder

pinch

of cinnamon

1/4

teaspoon

Salt

1

jar

10 To 12 Ounce Berry Preserves
Instructions
Preheat the oven to 350 degrees. Butter a 9 x 13 or 8 x 10 baking dish.

Mix together the flour, oats, brown sugar, baking powder, cinnamon and salt in a food processor. Cut up butter and place in food processor. Pulse until crumbly. Sprinkle half the mixture into the pan and pat lightly to pack it a little tight. Spoon preserves evenly over the surface, spread. Sprinkle the other half of the oat mixture over the top and pat lightly again.

Bake until light golden brown on top, about 30 to 40 minutes. Remove from the oven and let cool in pan.

When cool, cut into squares and serve. Yum!
Where I share great ideas:
BeDifferentActNormal, The36thAve, Whipperberry, TipJunkie, Tatertots&Jello, TodaysCreativeBlog, SerenityNow, PositivelySplendid, IHeartNaptime, ByStephanieLynn, TheDIYClub, CRAFT. MadinCrafts. HomeStoriesAtoZ, NotJustAHousewife