This recipe alone has made me a fan of strawberry ice cream. I don't usually consider fruit a dessert….however this decedent, creamy…fruity ice cream has me officially re-thinking all of that.
I recently purchased the little Cuisinart ice cream maker. A weak moment at Costco….ever happen to you!?!? It was a good deal…just $34 and I knew that the kids would love it. It's all about the kids right?!?! I am loving this little machine…easy to use..easy to clean..and super quick!
This particular recipe takes a little bit of planning…but it is really easy.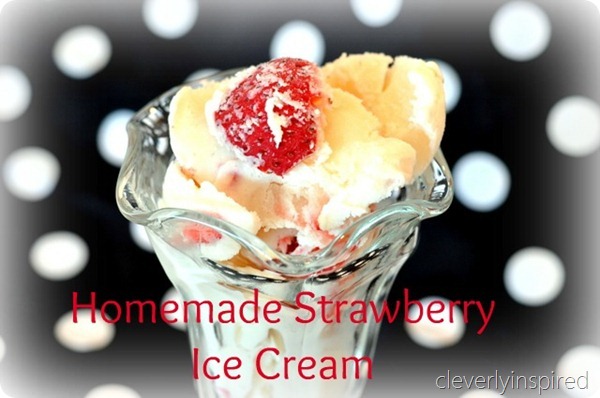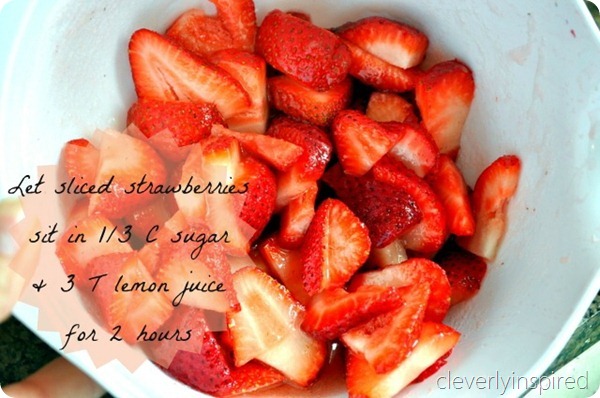 The first thing you will want to do is marinate your sliced strawberries with 1/3 C sugar and 3 T fresh lemon juice. Stir it up and set it in the fridge for 2 hours. Slice them as small or large as you like.
After the strawberries have rested…drain the juice and set the strawberries aside. The juice will be going into the cream mixture.
Combine the milk, sugar until the sugar is dissolved. Stir with a whisk.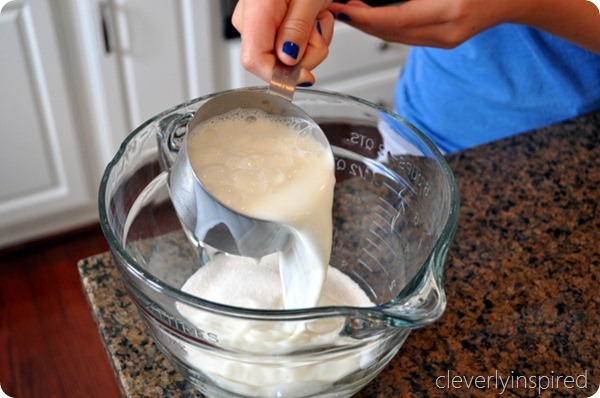 Stir in heavy cream, vanilla and juice from the strawberries.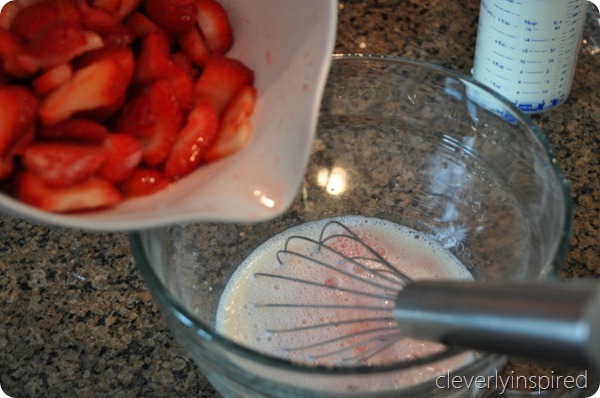 Pour the mixture into the ice cream maker. Turn on and let it mix for 20 minutes. Add in your sliced strawberries and mix for 5 for minutes. You will need to place the mixture in a Tupperware container to allow it to hardener longer in the freezer. The colder the ingredients are..the better and shorter you will have to wait for the ice cream goodness.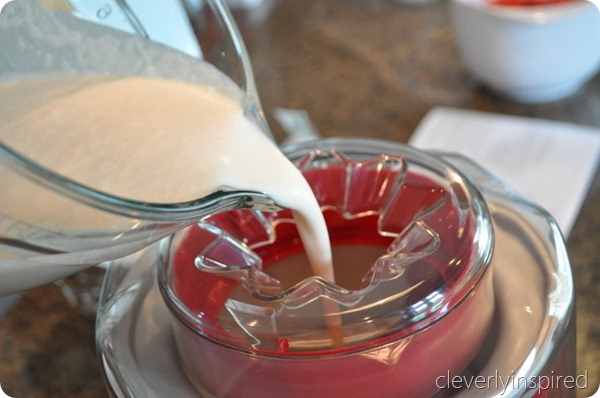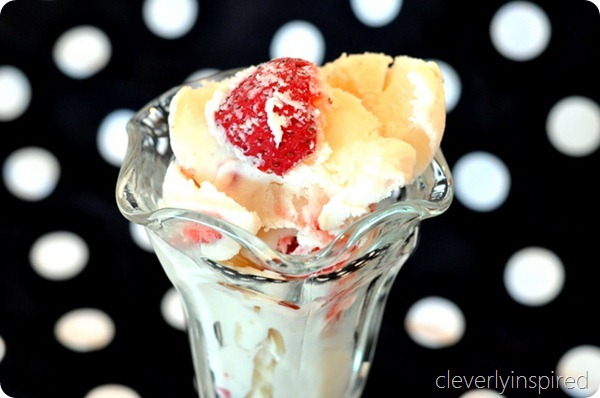 Recipe:
1½ cups fresh strawberries, hulled and sliced
¾ cup whole milk
²∕³ cup granulated sugar
1½ cups heavy cream
1½ teaspoons pure vanilla extract
Marinate for strawberries
3 T fresh lemon juice
1/3 cup sugar
A perfect treat for your Memorial Day weekend parties!!! Have a great one!
Sharing at Tatertots and Jello, TipJunkie
[shopeat_button]