This past weekend I posted a pic of some bread that I had just finished baking. It was so stupid crazy easy that I have to share. Your family and friends will be in awe of your wicked bread master skill….for reals…
After trying a few other bread recipes I really searched high and low for one that would produce a nice light and airy bread very similar to a good sourdough bread. The recipes that I had tried in the past have come out a bit dense..like a sandwich bread. And really what I wanted was something with a lot of air pockets and a little bit of a bite. This recipe produced both of those qualities. I think that the key to this recipe is time, yeast, and patience…and  a super hot cast iron pot.  I would suggest if you're making it for the first time or you haven't really experimented with bread making to do it on a weekend where you might have a little bit more time and want to experiment a little bit.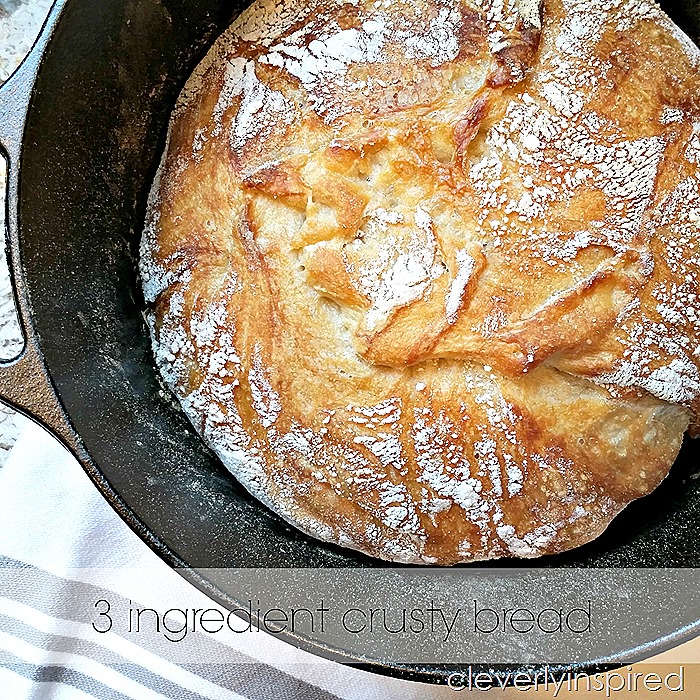 If you put your ingredients together in the evening and let it sit overnight…you will be able to bake it the next day. The air pockets come when you let the yeast bubble and do it's thing…allowing it to sit and bloom is key:)   I love that this bread has nothing but the basics….flour, salt, yeast and water. I did use bread flour because in my past experience it is just a much smoother flour.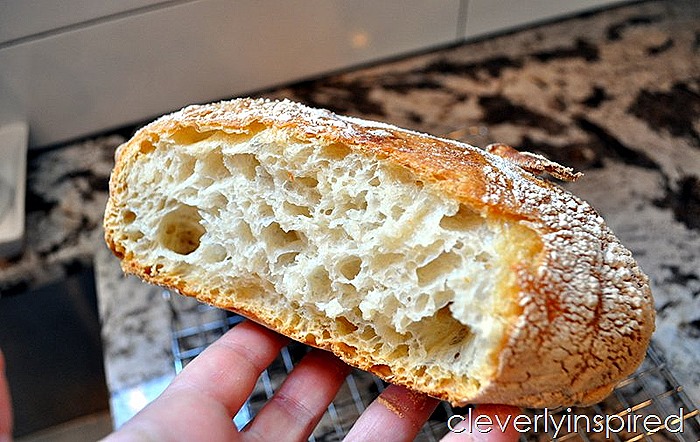 panera ain't got nothin on me….just sayin…;)
Use a high quality King Arthur bread flour for best results. The only other two ingredients you're going to need from your pantry are yeast and salt along with some warm water.
I researched a few recipes…and technics….deciding that this one on NYTimes recipe was worth a shot. I think the key to this bread is "no touch" and the super hot cast iron dutch oven. I bought this one on Amazon…and I LOVE it!!! A fraction of the cost of those pricey ones with enamel on the outside….but yet yields the same fabulous results….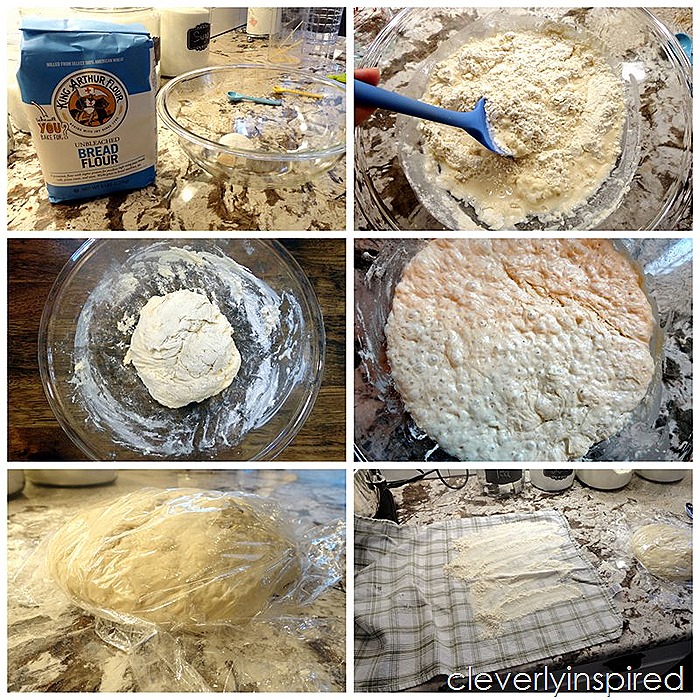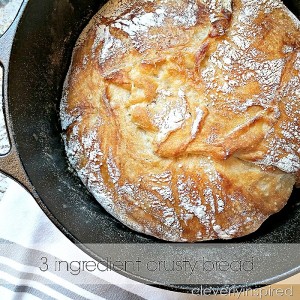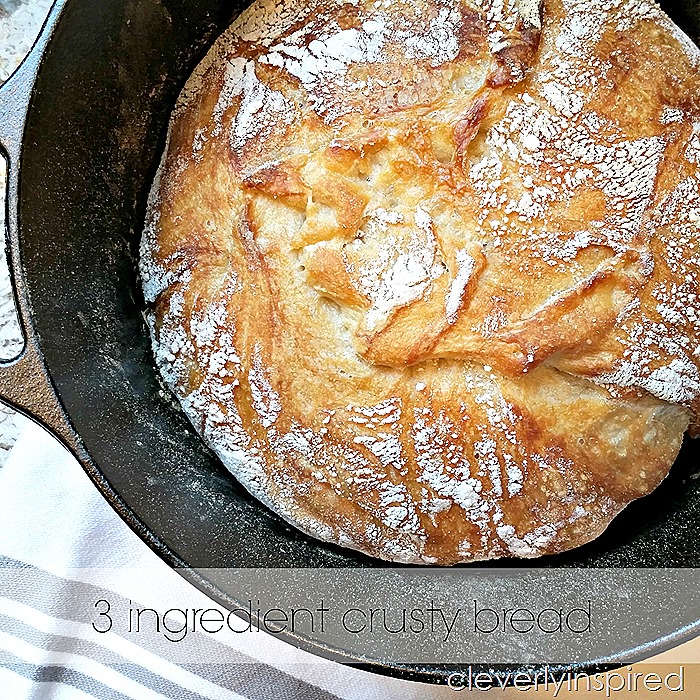 3 ingredient Crusty Bread Recipe
Ingredients
3

C

bread flour

you could probably use regular too

1/4

tsp.

rapid rise yeast

1 1/4

t

salt

1 5/8

warm water
Instructions
In a large glass bowl, combine flour, salt and yeast.

Stir in the warm water with a wooden spoon.

Combine until the dough can form a messy ball.

Cover with saran wrap and let sit and get happy for 12 -18 hours (overnight is great)

Lightly flour your hands and turn dough onto itself a few times. Cover with wrap again 15 min.

On a lightly floured cotton towel (and old pillow case is fabulous) place bread in ball shape on the towel...sprinkle with flour and cover the towel onto the bread. Sit for 2 hours. (don't use terrycloth)

Heat oven 450 and place cast iron dutch oven inside. Heat it for 30 minutes.

Flip dough ball into the hot dutch oven (it will look messy...all is well though)

Cover and bake 30 minutes.

Uncover and continue to bake 20 minutes.
You could easily over think this recipe…that is how simple it is. Literally the hardest part is letting it sit:)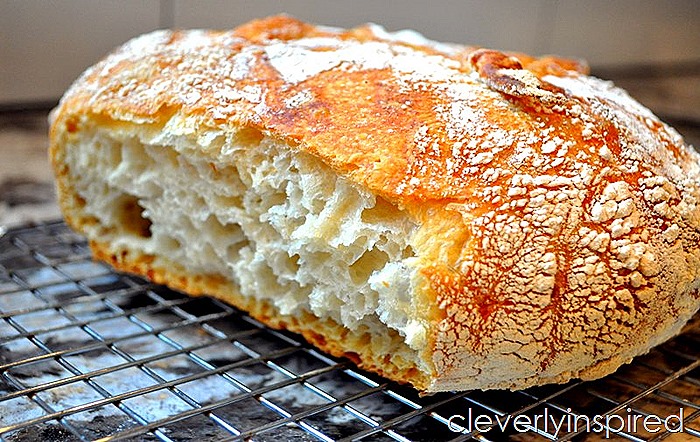 Go forth and be a bread baker:)