Hey yall! Are you enjoying this little series? It is funny….I'll be driving along in my car and think…."That is a great thing to share on Friday 5 for the road…" Hope you are finding some of these little tid-bits useful:) If you have any to share…please let me know and I will pass them on!
I recently shared this pic on Facebook and folks loved the idea of it. Every Sunday I post our meals for the week. I love this for a few reasons….one, no one is asking me what we are eating…two, it takes one thing off my mind during the work week when things get crazy….and three, I know what to put on my grocery list—cutting down my time in the store. Win, win, win. Here is a post I did last year about some tips to getting dinner on the table….Get yourself a chalkboard…and get planning :)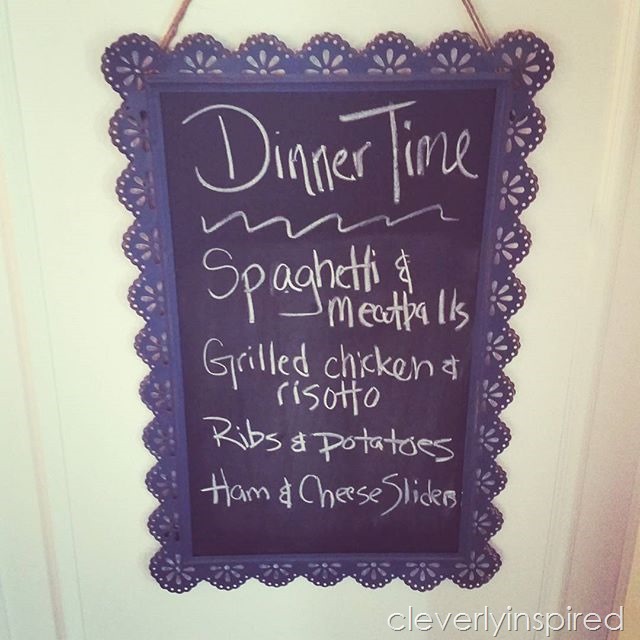 I love the CleanFonts App. It makes my phone text so much more enjoyable:) As odd as that sounds….it is free and on both Google play and Itunes.
Locals…there is the cutest shop on Frankfort that my new friend/client Cindi told me about. I have no clue what rock I have been living under….but now I know. Urban Farmhouse LLC on Frankfort. Super cute stuff!!
Today I turn 42. That is all I have to say about that;) Honestly…I'm not all that into birthdays….it is not that I don't like them…I am just kind of indifferent. I will however make it my job to stop in Gigi's cupcakes to get me some of that goodness;)
Since it is my bday….I thought I would give you all a gift. You can sign up all week to win Pioneer Woman's latest cookbook that is coming out in Oct. along with a 5 qt cast iron Dutch Oven. You're welcome;) Pass it on mkay?!?! (Email subscribers, you can enter on the blog or on my Facebook page…look for the Giveaway Tab)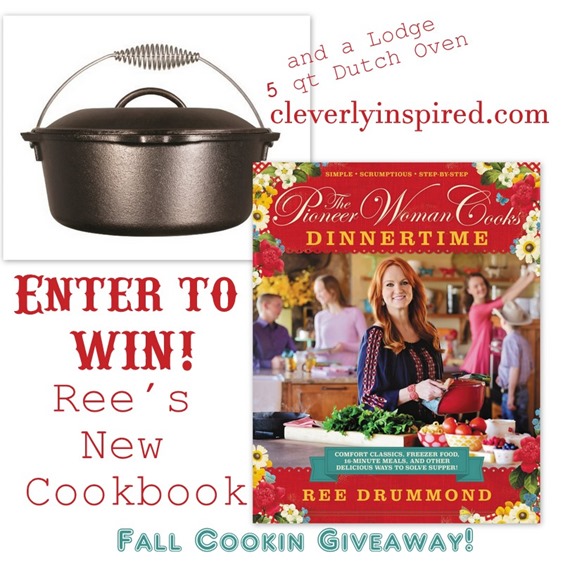 Happy weekend! If you have time….share one post that you have loved reading on CleverlyInspired. That would be a great bday present;)
xo