This is a sponsored post written by me on behalf of Breyers for IZEA. All opinions are 100% mine.
Hey yall! Hope you had a great weekend:) It was a low key birthday celebration here…which was fine by me. I did a fun Sunday project yesterday with some fabric that turned out so great….I will share it with you soon. Today….a fun Labor Day picnic treat that I made along with my friends at Breyer's….enjoy!!
When my friends at  Breyer's wanted to send me some free ice cream and asked me to do a post for them about their Natural Vanilla ice cream…. I jumped at the chance! It is a favorite product in our house because it pleases everybody. You can add chocolate chips to it or sprinkle it with marshmallows or put some caramel on it or just have it plain jane. It is the crowd favorite! I wanted to share with you a recipe that is on the Breyer's website that would be fun to do for a crowd.  toasted almond and vanilla arancini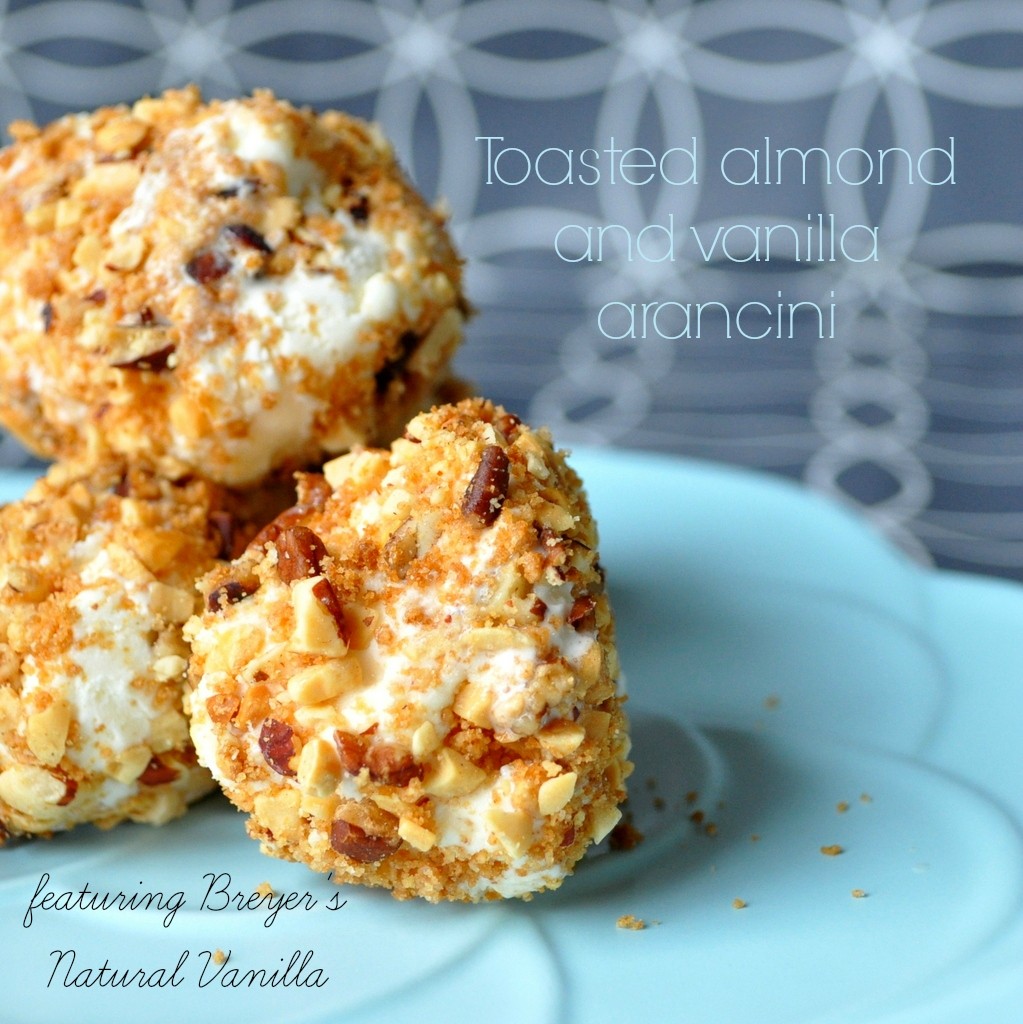 You know how I like to make things ahead and this one qualifies. Just a few simple ingredients and it is the perfect ending to a meal. Fancy enough to serve at a dinner party and easy enough to serve at a neighborhood picnic. All you will need is a few toasted nuts and some cookies and a little bit of time. I love that it is a handheld treat just pull them out when you want to serve them.  Breyer's is committed to using  high quality ingredients…which is the reason it remains America's No. 1 vanilla ice cream. All Breyer's vanilla is sourced from sustainable farmed Rainforest Alliance Certified vanilla beans. Only the best! Plus, you can easily find it at most local grocery stores. Breyer's now sources milk and cream from cows not treated with artificial growth hormones*. You can find Breyer's in grocery stores nationwide for a suggested retail price of $3.99- $5.99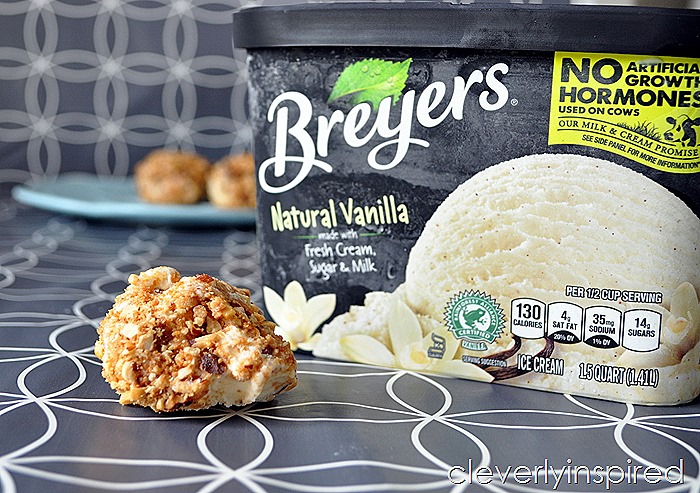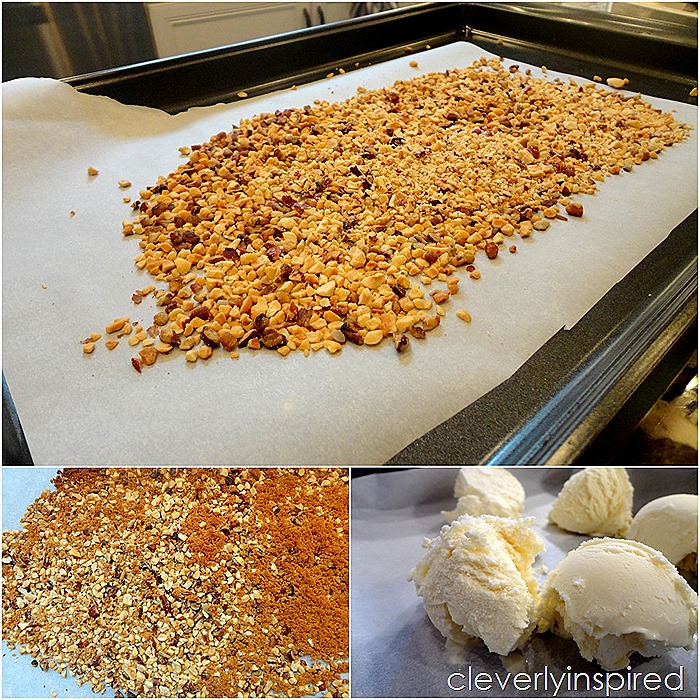 Here is how you put it together:
INGREDIENTS

2 Tbsp. chopped toasted almonds
2 Tbsp. chopped toasted hazelnuts
1 Tbsp. crushed toasted amaretti cookies

INSTRUCTIONS

Place 2 (1/4 cup) scoops of Breyers® Natural Vanilla Ice Cream on a baking sheet and freeze for 10 minutes.
Combine almonds, hazelnuts and cookie crumbs in small bowl. Coat the frozen scoops of Breyers® Natural Vanilla Ice Cream in the nut mixture and freeze 5 minutes before serving. (Can be made and stored in advance.)
For more ice cream inspiration goodness be sure to check out Breyers on Pinterest Breyers on Twitter Breyers on Facebook
*Suppliers of other ingredients such as cookies, candies & sauces may not be able to make this pledge. The FDA states that no significant difference has been shown between dairy derived from rBST-treated and non-rBST-treated cows.