Hey yall…almost back to reality after some recharge time at the beach. I am pretty sure I could stay there for the season…maybe someday:) Wanted to pop in and share an easy idea to take on the road this summer. Weather you are going to the park or crossing the country….keep fueled up with a healthy lunch…that is tasty too:)
Summer road trips often mean packing lunch to-go….that is where this recipe was conjured up in my head. My mom used to pack sandwiches for the road when we traveled. I remember the blue cooler packed with ice packs, fruit and foiled sandwiches. We drove everywhere when we went on vacation…which I think was the norm back then. I still love a good road trip…and these Roast Beef Hoagies with Horsey Dip are perfect to pull together for your summer travels. June is Dairy Month and the perfect time to explore all the fresh and delicious items you can find in the dairy aisle. My friends at Heluva Good! sent me a couple dips to try and they were both very tasty. The Heluva Good! French Onion is a perfect dip for your veggies and this Heluva Good! Bacon Horseradish dip adds a zesty kick to any sandwich. I made some "homemade" pretzel bread to make the hoagie…so so so good!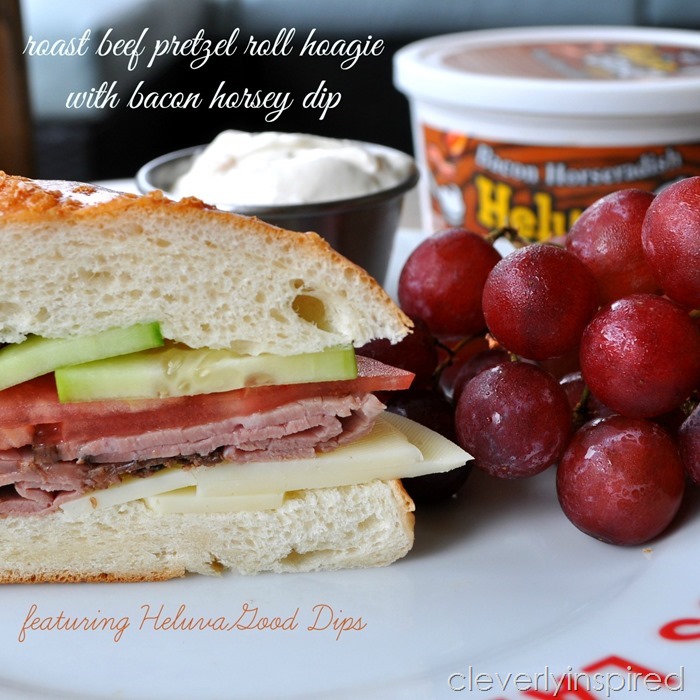 To make the pretzel bread….you will just need a loaf of frozen bread dough. Place it in a bowl and cover with a paper towel. Let it rise about 4 hours. Shape it into a long roll, brush with one beaten egg and sprinkle with pretzel salt. Bake at 425 for about 16 minutes…tada…you made pretzel bread:)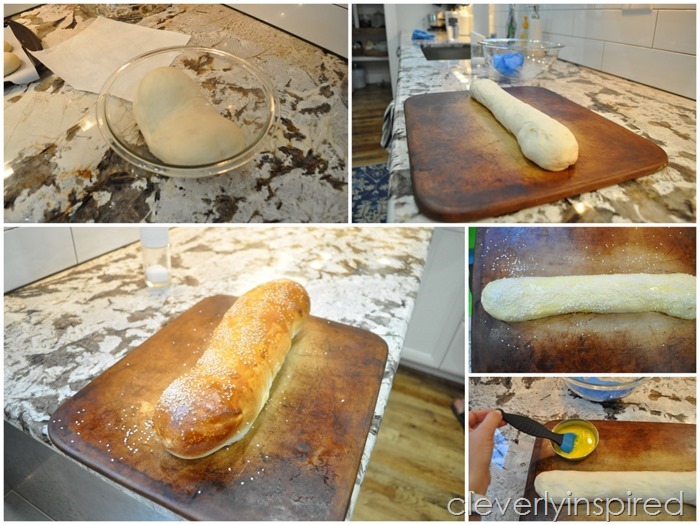 Let the bread cool a bit…then slice in half to assemble your hoagie. I used provolone cheese, roast beef, cucumbers, peppers, tomatoes…pack on your family's favorites….Pop in the cooler the Heluva Good! Bacon Horseradish Dip . Spread or dip the sandwich when you're ready to eat it on the road :)
---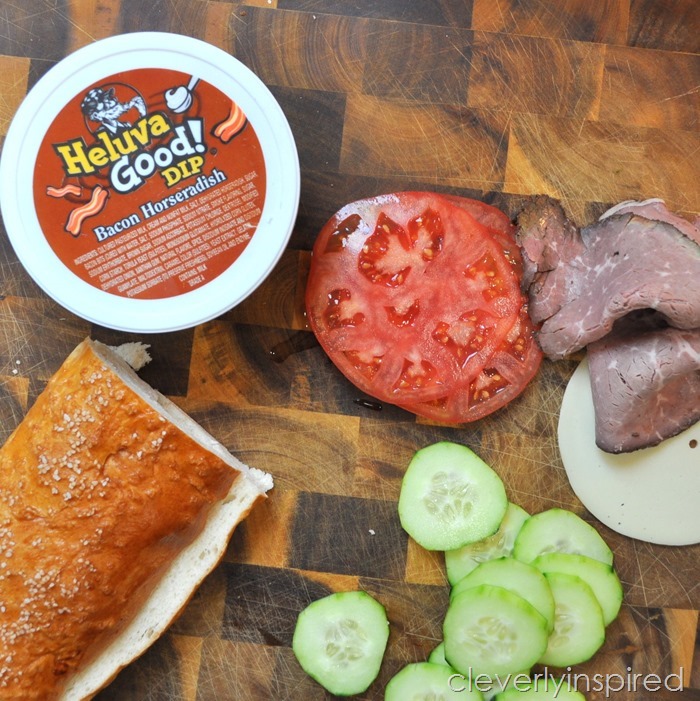 Using the grocery's cool aisles makes this sandwich a no brainer. You can customize it to suit your taste. The frozen bread dough is a staple in our house. I love that it can sit on the counter all day and be ready to bake for dinnertime.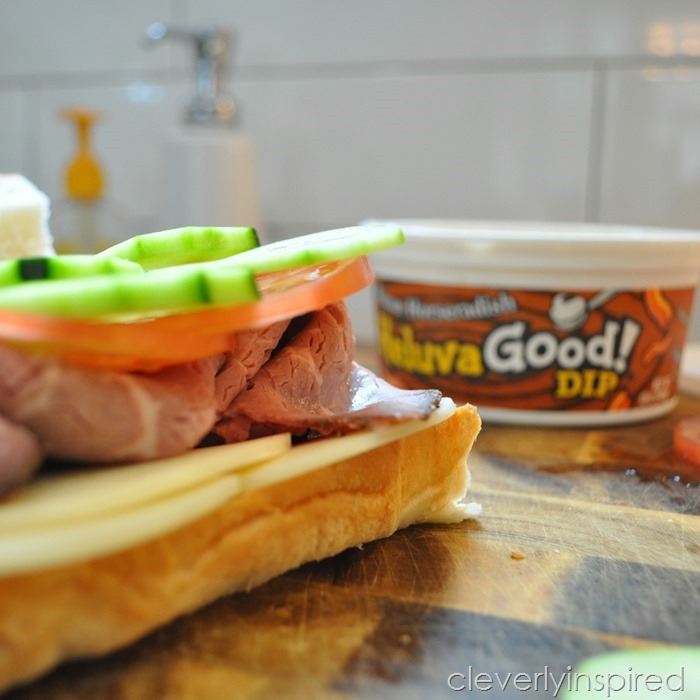 With all the special deals for June Dairy Month…the refrigerated sections in the grocery are a favorite of mine. The products in this aisle are the source of a healthy and satisfying meal…and oftentimes need the least prep work.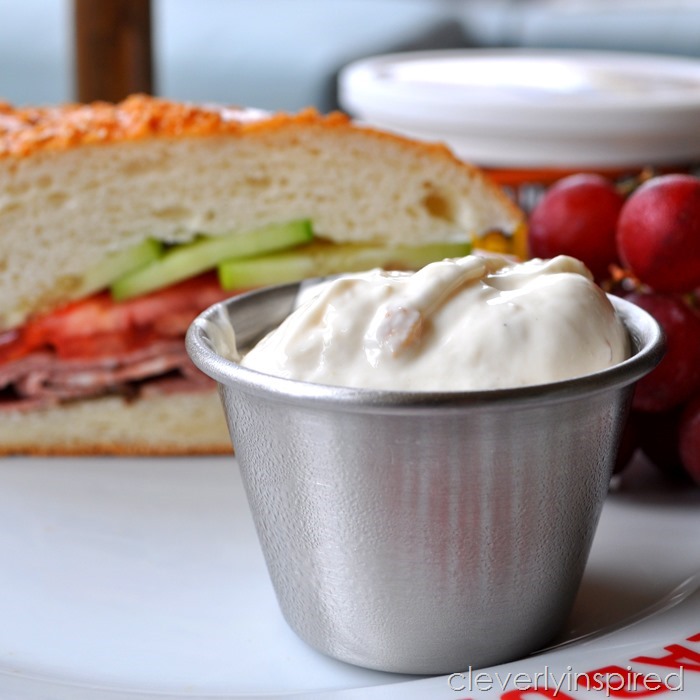 Lots of great deals to be had during National Dairy Month too…In celebration of June Dairy Month, NFRA has partnered with 20th Century Fox and the new movie Ice Age: Collision Course to get you to discover all the "Out of This World Possibilities" in the dairy aisle. They're giving away $10,000 in prizes so be sure to head over to EasyHomeMeals.com to enter now. Eating cheese is rewarding…in more ways than one;)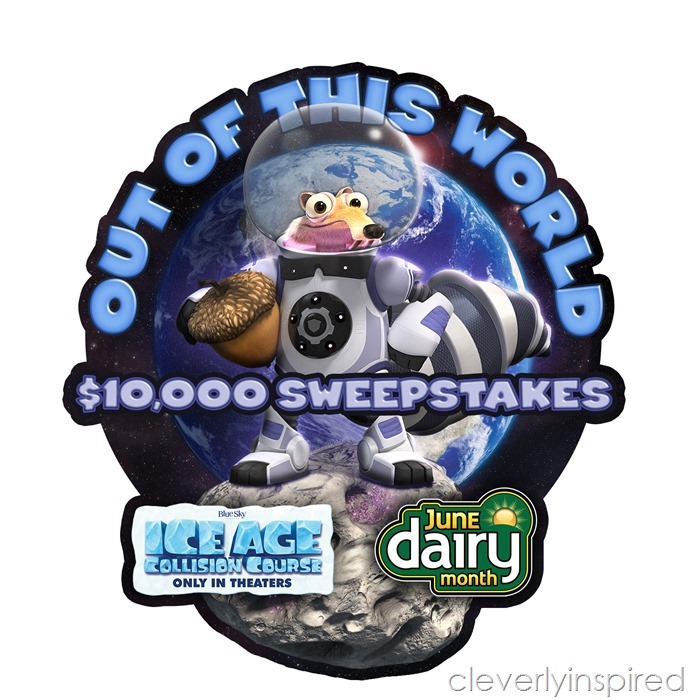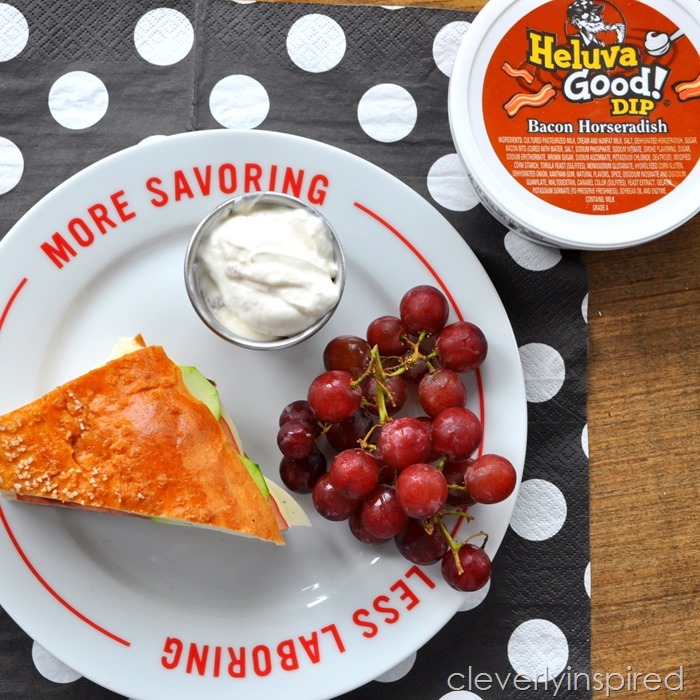 Let me know if you try this hoagie and how you made it your own. I love to get some new ideas :) For more recipes and tips visit EasyHomeMeals.com.
I am a brand ambassador for the NFRA (National Frozen and Refrigerated Foods Association) & a member of the Cool Food Panel. I have been compensated for my time spent writing this post. All opinions, photos, and thoughts are 100% mine own.
Back next week with beach house updates and a yummy healthy blueberry crisp:) Have a fabulous weekend friends;)