This is a Sponsored post written by me on behalf of LIBBY'S Pumpkin for SocialSpark. All opinions are 100% mine.
Hey all! We are bunking up with my parents for the week. Our house is just about done! We are so thankful to have a place to stay….and very excited about our new home too. Busy time!! I wanted to pop in to share another great way to incorporate a little pumpkin into your summertime. This pumpkin cream cheese whips up really quick….keeps great in the fridge and would be great on some homemade biscuits or bread. A real treat to serve up to your overnight guest.
Libby's Pumpkin would love for you to check out other fabulous ways to use pumpkin all year….not just in the fall. Be sure to search the #PumpkinCan on your favorite social media to see how other folks are using pumpkin. It is packs with all sorts of goodness too….so you can feel great about using it in all your favorite recipes.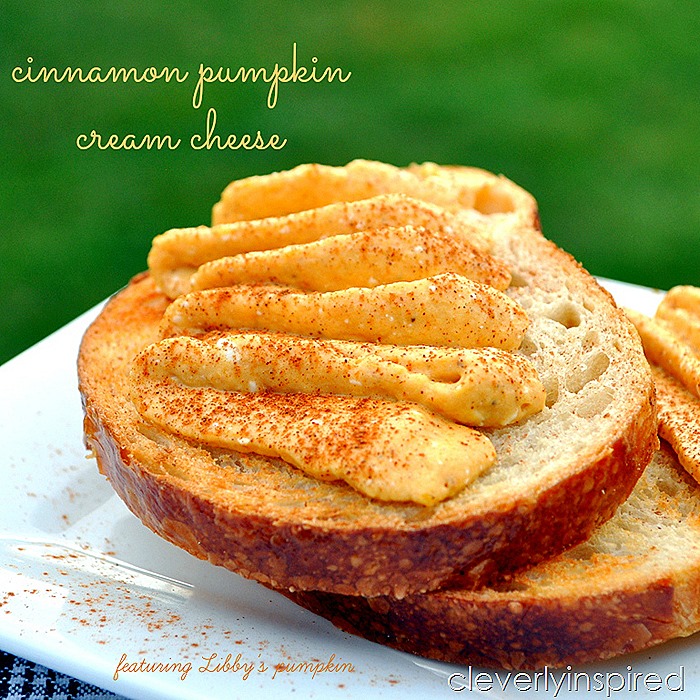 This is barely a recipe people….but your friends will think they are so special when you serve this up:) Just like the favorite neighborhood bakery….this pumpkin cream cheese is sweet, filling and filled with vitamins thanks to the pumpkin.   In a mixing bowl combine the following:
4 oz cream cheese

1/4 C LIBBY's 100% Pure Pumpkin

1 T maple syrup

dash of nutmeg dash of ground cloves

1/8 t cinnamon (plus more for dusting on top)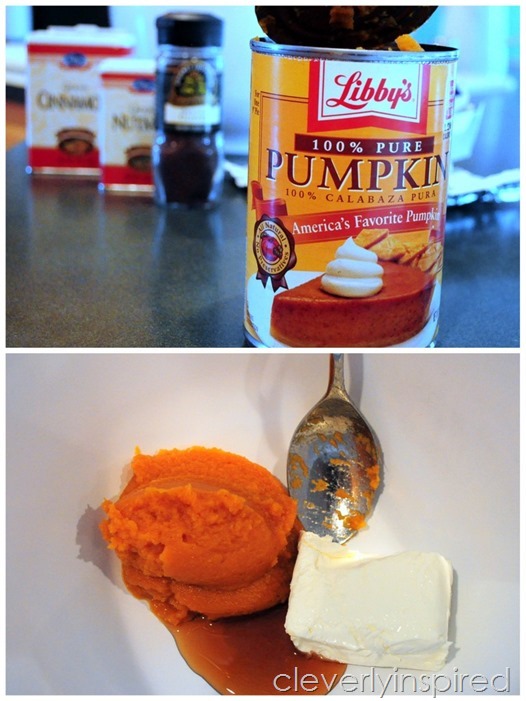 Beat with a hand mixer until whipped and fluffy. Spread on your favorite bread or muffin…or better yet…a waffle! :)