So….dang it's hard to get out of pj's after you've been in them for 5 days am I right?!?! Goodness we had a fabulously lazy Thanksgiving weekend. I love it when nothing is on the calendar and we can just chill….and chill we did. We decorated and baked and watched movies (A Gift Wrapped Christmas on Lifetime is a front runner right now for the sappiest and cutest Holiday movie…but of course time will tell..) Ahhhh….it was so much fun. Back to reality…sort of…hubs and I leave for the beach on Wednesday for a little R&R….excited to see the beach:)
You know I am a sucker for a good party favor….I have done several in the past. I like to switch it up a bit:) Found this easy recipe for beer bread and some cool local brew bottles….a crowd pleaser too with the men and ladies;) These would make great neighbor gifts too…for not much cash:) I even did all the hard work for you and made you a printable to print out and attach:) I'm so nice….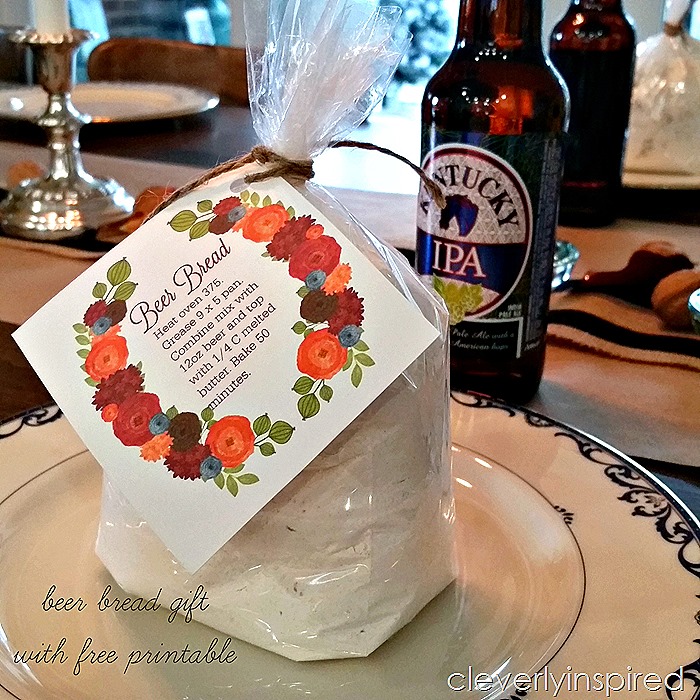 I made a Thanksgiving label….but I made a Christmas one for you too in case you wanted to give them for holiday gifts. I put a label of ingredients on the back of the instructions list…that way if the recipient wants to make more they can.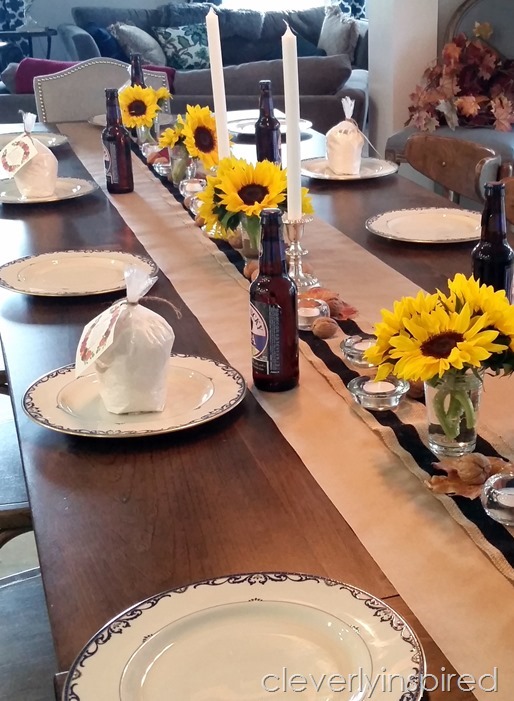 Here is what you will need
2.5 C self rising flour, 1/2 C all purpose flour, 1/4 C brown sugar, 1 t baking powder, 1/2 t salt, 1/2 t onion powder, 3/4 t Italian seasoning, 12 oz beer, 1/4 melted butter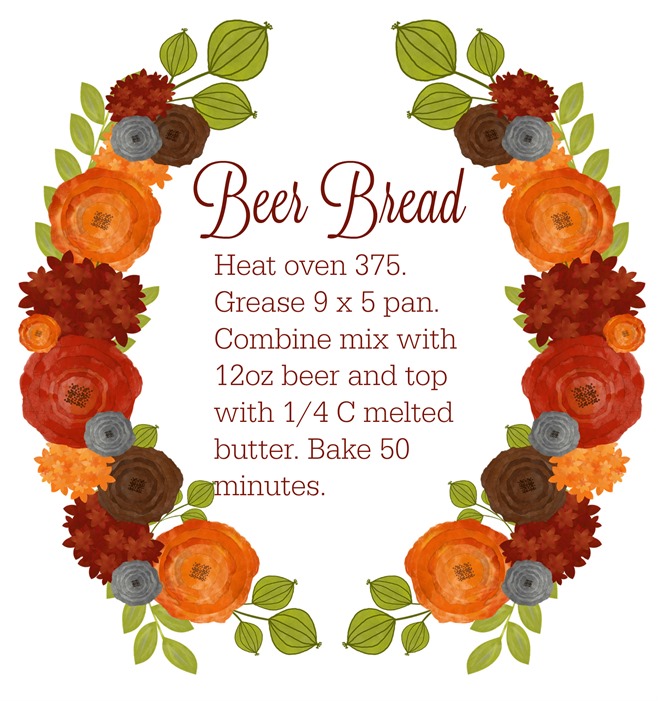 You can just click on the photo and save it….print it out on cardstock:) All the gift recipient needs to do is add beer and melted butter.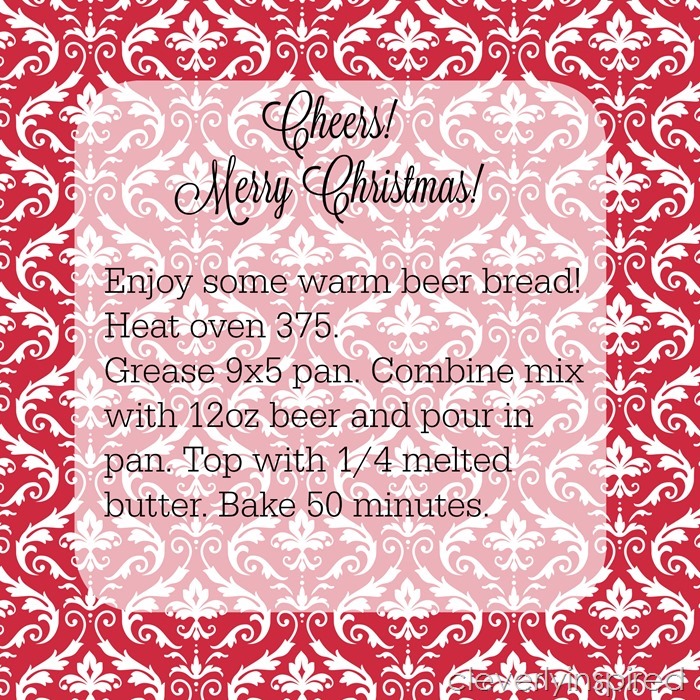 Beer Bread Gift in a Jar
Author:
Tracie at CleverlyInspired
Ingredients
2½ cups self-rising flour
½ cup all-purpose flour
¼ cup brown sugar
1 teaspoon baking powder
½ teaspoon salt
½ teaspoon onion powder
¾ teaspoon Italian seasoning
1 (12 fluid ounce) can beer
¼ cup butter or margarine, melted
Instructions
Preheat oven to 375 . Lightly grease a 9x5 inch baking pan.
In a bowl, mix the self-rising flour, all-purpose flour, brown sugar, baking powder, salt, onion powder, and Italian seasoning. Pour in the beer, and mix just until moistened. Transfer to the prepared baking pan. Top with the melted butter.
Bake 45 to 55 minutes in the preheated oven, until a toothpick inserted in the center comes out clean. Cool on a wire rack.
Make some up this week and pass out to neighbors and friends…. it is sooooo random act of kindness right?!:)
Have a great Monday friends:)
xo