This is a sponsored post written by me on behalf of Tivoli Audio for IZEA. All opinions are 100% mine.
My dad was in band when I was younger. He is a very talented bass guitarist and also knows how to play the drums quite well. My little brother is the only other person who is musically inclined. He also was in a band throughout much of his time in college. We had a room in our unfinished basement that housed a full drum set—and many afternoons I came home from school to drums and jam sessions in our basement. My little brother was basically self taught with some help from my dad–he performed at my cousins wedding when he was just 4 years old. He also performed at my wedding as a 5th grader….along with my dad. When you have family members who are musical…you get pretty used to having music on in your house….so when my friends at Tivoli Model One asked me to try out one of their uber sylish bluetooth stereos—I knew right where I would put it….the kitchen! This is thee coolest radio I have seen….check it out…What a perfect gift for the whole family:)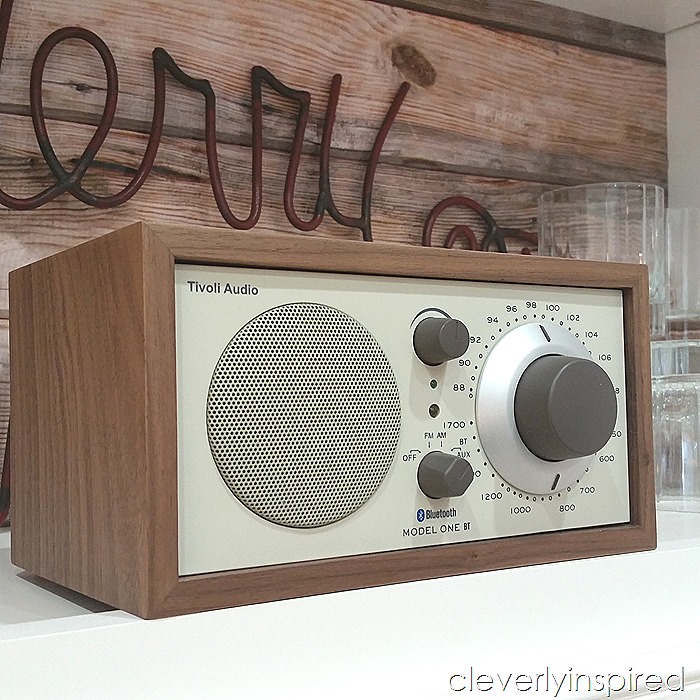 There are a few things that I have really grown to love about this radio….first off…it is like it was plucked right out of the set of MadMen…so retro and cool. It literally takes a second to pair up with your device. I turned the knob to Bluetooth and then on my device just selected Tivoli—no buttons to push to pair. That makes it nice when your friends stop by and want to share some music—they can just play it on the Tivoli in seconds! This radio comes in several colors—so if retro isn't your look—you have options. It is sold online and at select stores around the country. The sound is amazing. This little compact radio will blast out music to our whole first floor—although I normally just have on background music:) Comes complete with am/fm along with an AUX jack if you should need it.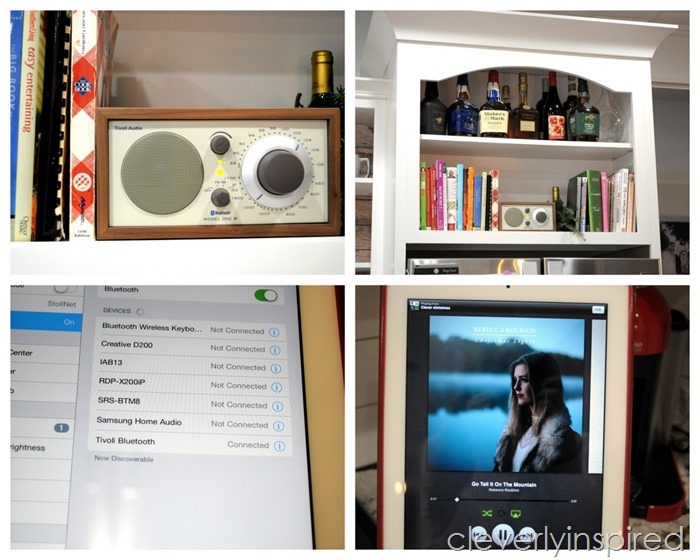 I put mine in the kitchen….but this radio would go beautifully anywhere in your home. I made this little instagram video to share the sound…. I made you a Christmas playlist on Spotify to download:) Play it up on your Tivlio this season and get your friends and family dancin:)