Hey all! Happy Friday!! Pop in on your fav social channels this weekend….I'm going to be projecting a bit at the beach house (at least that is the plan;) Wanted to share with you this easy dessert—-make some up on Sunday and eat it in your pjs;)
I recently had some friends over for a little get together and this cold chocolate fondue was a big hit! I liked it because I could make it a day ahead and just pull it out with some fresh fruit and graham crackers …good to go! Pretty simple ingredients just takes a little bit of time and then top it in the fridge until you need it. I suggest cutting up some strawberries along with some fresh raspberries and Granny Smith apples and ohhhh and maybe some graham cracker sticks. Gosh, now I'm all hungry;) It's light and fluffy and taste just like fondue but cold! Perfect for your Halloween get together this coming weekend!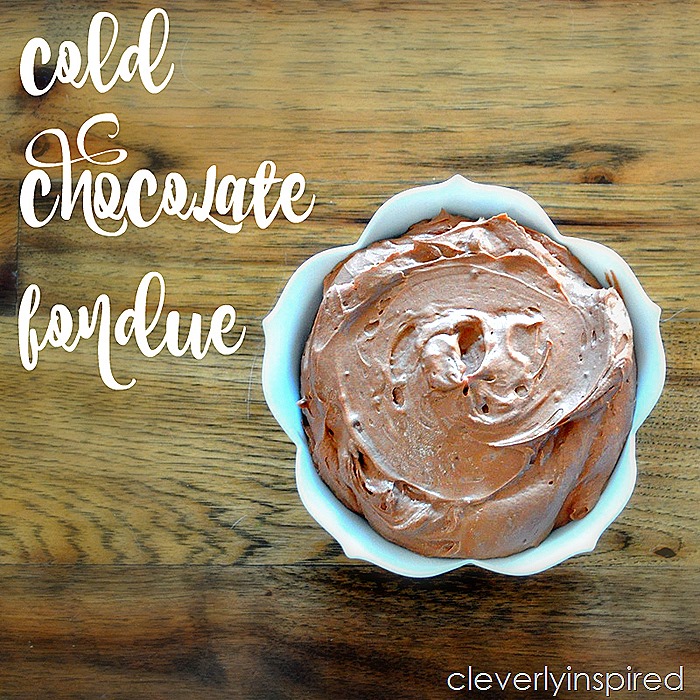 Here is what you will need: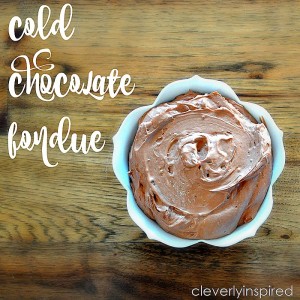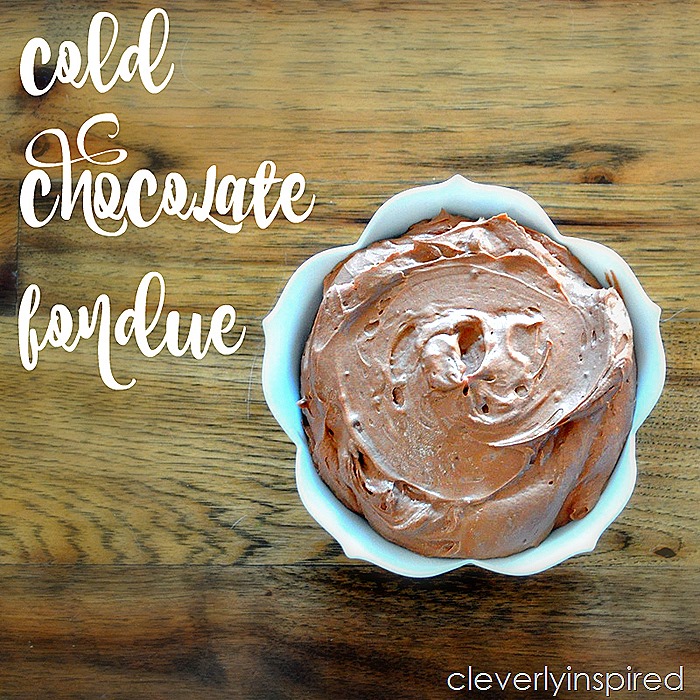 Cold Chocolate Fondue Recipe
Ingredients
1

C

heavy cream

1

C

powered sugar

8

oz

1/3 fat cream cheese

1/3

C

unsweetened cocoa powder

1

t

vanilla

strawberries

raspberries, apples and graham crackers
Instructions
Whip heavy cream until soft peaks form add in 2 T powdered sugar. Whip until peaks form and set aside.

Separate bowl, mix together cream cheese, 1/4 C + 2 T powdered sugar, cocoa, and vanilla.

Combine whipping cream mixture and cream cheese. Add in 1/2 C powdered sugar. Combine all ingredients well.

Cover and chill until ready to serve.
I love that you can make it ahead and it pairs so well with many fruits and cookies:)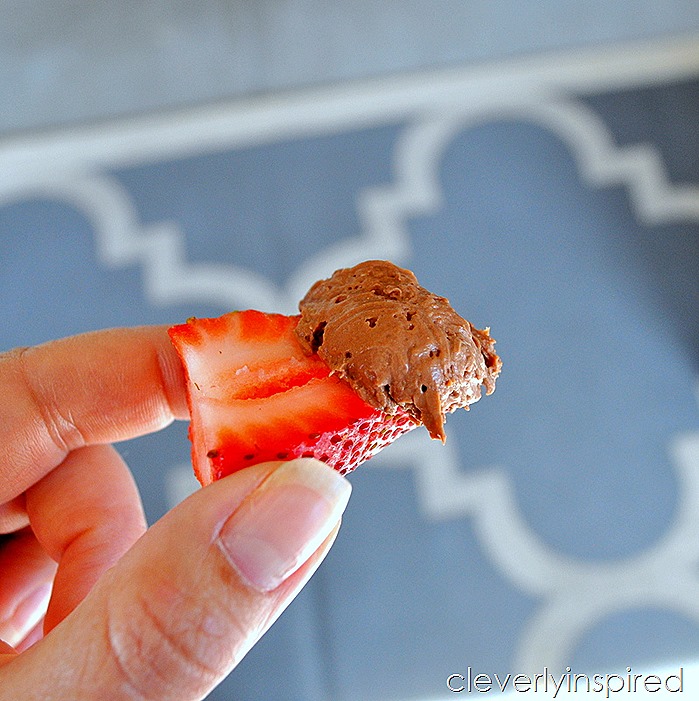 Be back on Monday sharing another fun and easy Christmas DIY! Happy weekend friends:)