I think this time of year we all have a hard time sticking to a sensible diet. There are many temptations all around us…cookies, candy, cakes…fat laden treats (and they are so yummy). I am a firm believer in "moderation"…I believe everyone should get to indulge a little bit. However…to balance out all the treats…you may want to consider some healthier snacks. Here is an appetizer that is healthy, filling and very tasty. If you fill up on a few healthy snacks…you may not eat as many sweets. At least that is my plan :) I came up with a fun and healthy appetizer using the 100% whole wheat bread.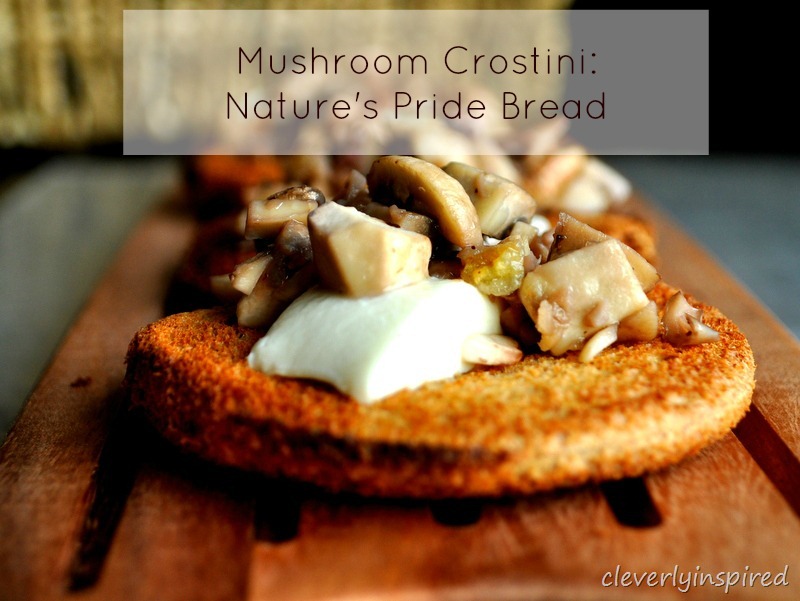 All you will need is Nature's Pride bread…of your choice, olive oil, garlic clove (minced), fresh mozzarella, salt and pepper, and mushrooms. A splash of wine is optional.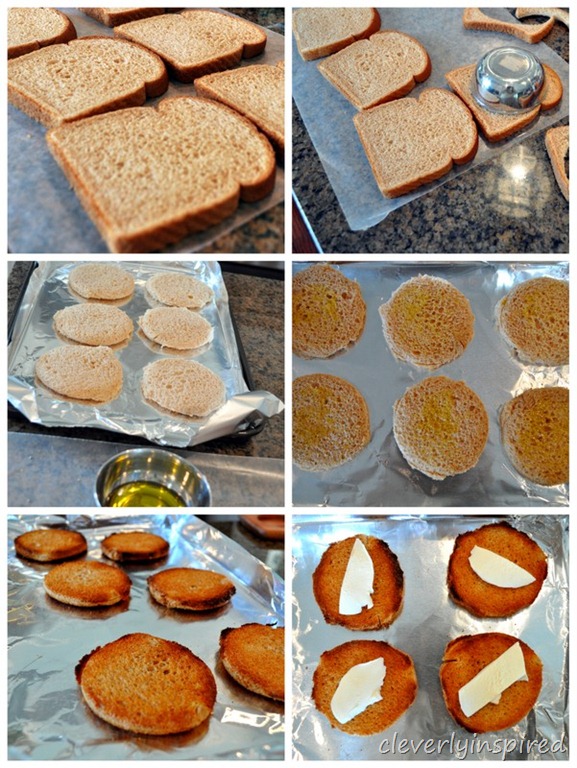 With a biscuit cutter…cut rounds out of the bread slices. Place on a foil lined cookie sheet and brush both sides with olive oil. Broil on high..both sides for about 4 minutes until golden. Remove from oven and place a slice of mozzarella on top and broil on low until cheese melts. Meanwhile, saute olive oil and garlic. Toss in chopped mushrooms (8 oz) and saute. Splash of wine is optional…but yummy :)
Heat until mushrooms release juices. When toast are done…remove from oven and spoon mushroom mixture on top. Ready to serve!