It goes without saying…my love for a bargain roll of Kraft paper from the hardware store is not untold. I have used it a mantle runner, a table "cloth", a party favor and for it's intent purpose…to cover my stairs. So I'm sure it will not surprise you when I tell you I have one more way to use it….a tree skirt.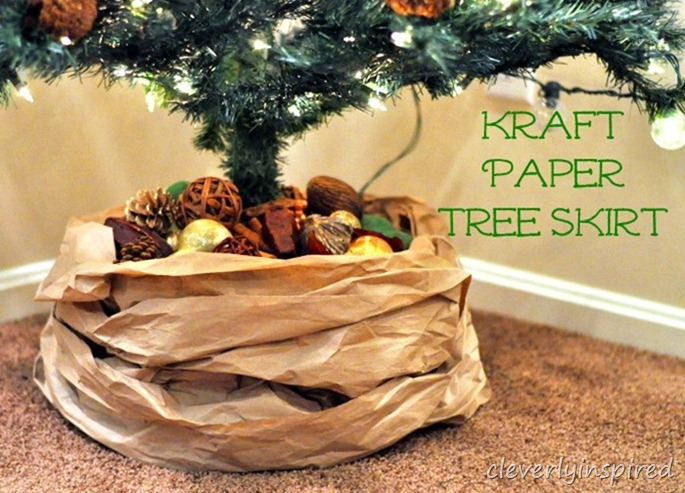 All you will need is Kraft paper, twine, some grocery store bags (filler), and a stapler….
Measure your diameter of the tree stand. I made mine for a small tree in my basement. The measurement I used was 60 inches of paper. I cut 5 pieces and wrinkled them up. Make the form of a circle and staple the ends together (if you don't want to lift the tree up to place the skirt…then staple it around the tree stand)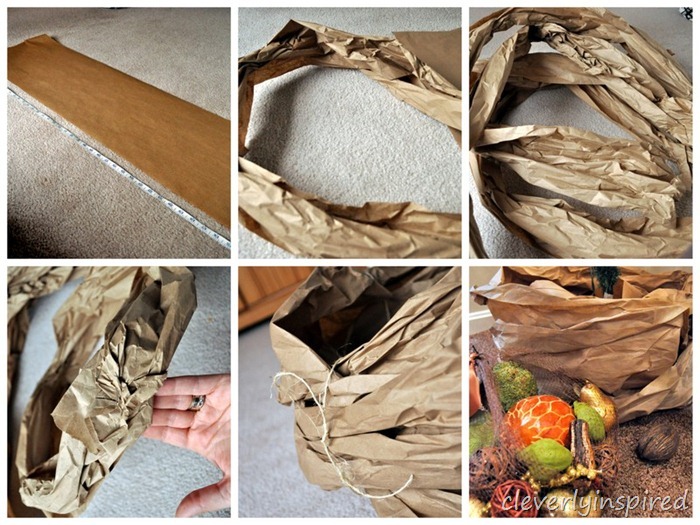 Stack the paper circle on top of each other. Tie with twine (loosely) in 2 places.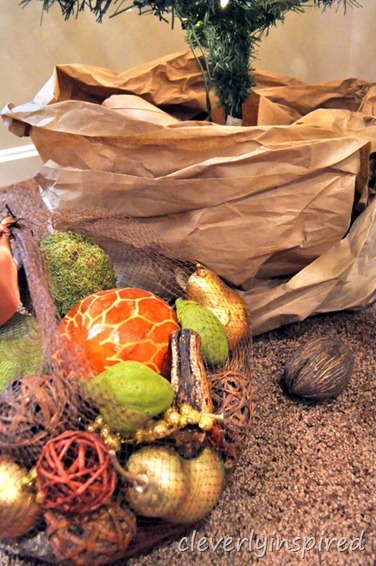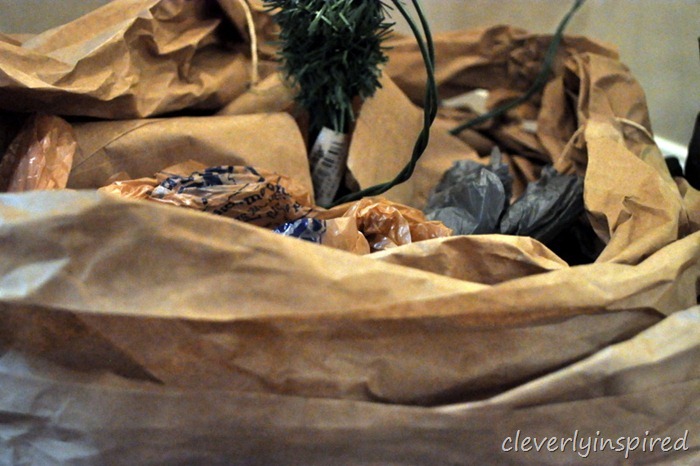 Place the "skirt" around the tree and "fluff" the paper to widen it. Place some balled up newspaper or grocery bag inside for filler. Fill the skirt with pinecones or large potpourri (mine came from Homegoods). That's it!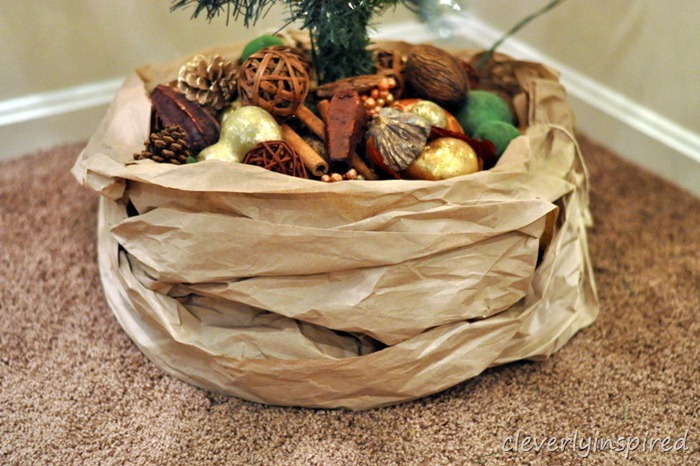 Sharing at HOH, Folk Magazine, Tip Junkie