A while back I sent little Clara (from the famous Petersik family) a little gift. I knew that she enjoying cooking as much as I do…so I thought she needed a sweet little salt and pepper shaker to round out her amazing kitchen. Her kitchen is a complete DIY job that her parents did…fabulous…if you haven't seen it yet…click over to check it out.
So I set out to make these cute little shakers. I wanted them to have different sounds…be cute and tiny like Clara;)…and be durable. I chose to put marbles in the "pepper" and tinier beads in the "salt". They took no time to whip up…so if you have a special little someone in your life…it would be a really cute little gift:)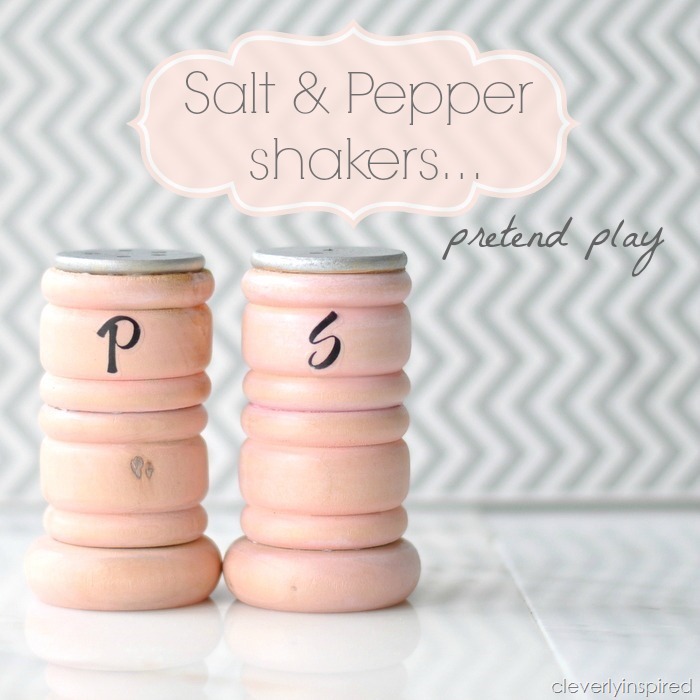 I found everything at Michaels….here is what you will need…
super glue gel

4 wooden napkin holders

2 wooden disc for the top

2 wooden "wheels" for the bottom

marbles

tiny beads

silver paint

black sharpie

brush

sealer

monogram letters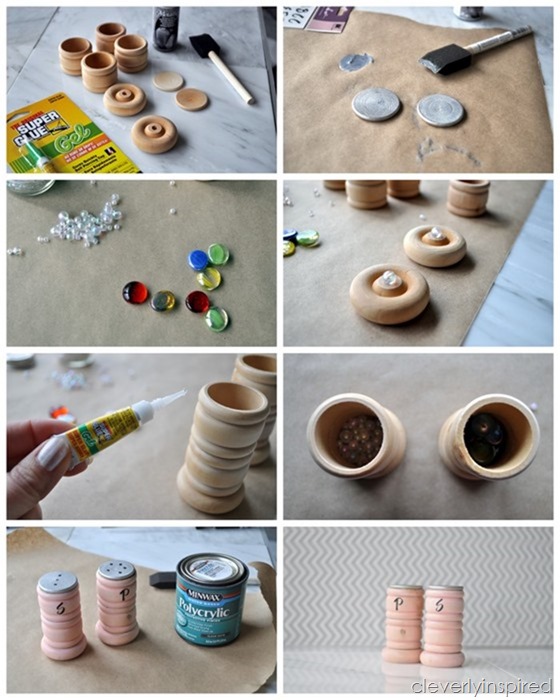 Steps:
Paint the top disc silver and let dry.

Glue one small bead on the hole of the wheel.

Glue 2 napkin holders together

Glue napkin holders to the "wheel"

Allow to dry well.

Place marbles in one and beads in the other

Glue the wooden silver disc on top

Mark "holes" with sharpie

Place monogram S and P and cover with sealer.
So stinkin cute right?!?! I only wished I would have thought of these when my kiddos were little!
Sharing
BeDifferentActNormal, The36thAve, Whipperberry, TipJunkie, Tatertots&Jello, TodaysCreativeBlog, SerenityNow, PositivelySplendid,  ByStephanieLynn, TheDIYClub, CRAFT. MadinCrafts. HomeStoriesAtoZ, InspireMePlease, 30Days, Remodelaholic