Y'all see Bad Moms movie? I went last night with my fellow bad moms….really funny movie. Lots of laughs and one liners…none of which I can remember today–let alone post here…but look it up on Youtube (after you are done watching today's video of course:)
Dang… I'm kind of tired of the hot weather! This time of year… around my birthday (#43 on Sunday whoot whoot:)… I start wishing for sweaters and jeans and the crisp fall air. I know we're probably in for about a month more of Summer…but I'm hoping it fall comes quickly.
I have been busy and my bub's room this week….loving how it is coming together. To bring you up to speed check out the moodboard for this project for my Teen boy room.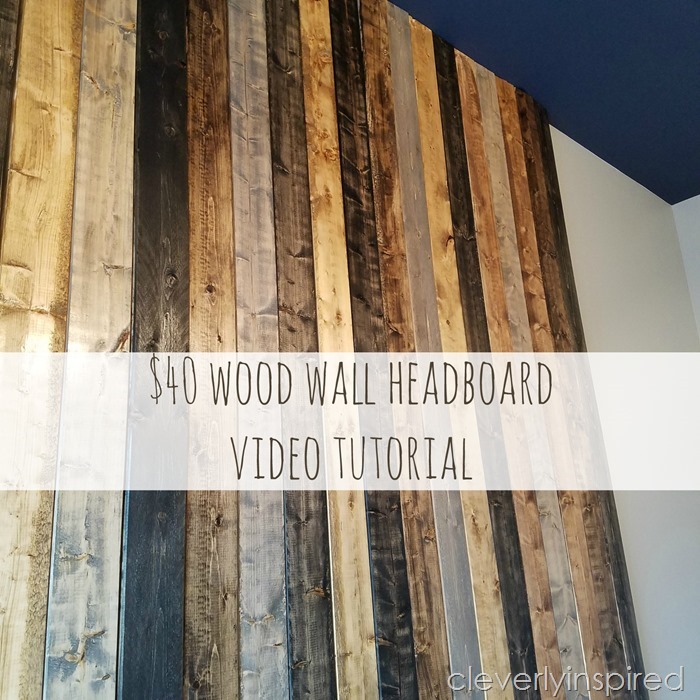 My dad offered to make the end tables and I cannot wait to show you how they turned out! Such a good beginner woodworking project as is this wood wall that I made for the headboard. I ended up making a video hoping that it explains it better.
I made it for under $40! Great for any price point in any room that you might want to add a feature wall. I ended up using five different stain colors for variation. I really love how it turned out I will be sharing more pictures very soon of some more projects in this space.
Hope you have a great weekend friends! We get to go meet Chloe on Saturday…so if you want to see some cuteness pop over on Instagram:)
xo