When you follow me on Facebook or twitter….you get to see things I pick up along the way. I love sharing those experiences with you all! I tweeted this picture of an $8 table I spotted. So sad looking….it needed a bit of love. We ended up covering the entire table up with lovely aspen wood and trim.
 Perfect size….not so perfect look!
 Covered the top with a beautiful piece of Aspen wood. Just liquid nails and a few brad nails (nail gun).
 On the sides and the back (inside) we placed some beadboard. This got a coat of white paint.
 2 pine shelves were add also. We supported these with runners made of 1 by 1 on the inside of the desk. The shelves just glide in and rest on those wood pieces.
 I used wood conditioner and then 3 coats of stain followed by 3 coats of poly. Wood conditioner will make the stain go on nice and evenly. You want to be sure you use it when you are staining a soft wood (like aspen and pine). They take stain super quick…and a wood conditioner will allow the coat of stains to even and prevent blochiness.
I used Minwax in dark walnut.
 And we did add a small trim around the whole top to finish off the aspen.
 To stain, I brushed on an entire coat, then wiped off with a rag.
 This old desk doesn't know what hit her….we LOVE this little landing spot for coffee essentials!
 The shelves underneath hold mugs and travel cups. We also have all the hot coco and coffee under there too. So nice and organized!
Better than Starbucks!!!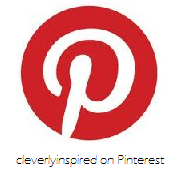 Cleverlyinspired app NOW available on the Android Market! Download for free! For all other smartphones just enter this address in your phone browser:
http://cleverlyinspired.mobapp.at
Sharing Miss Mustard Seed