This is a Sponsored post written by me on behalf of Miracle-Gro for SocialSpark. All opinions are 100% mine.
Remember a couple weeks back when I showed you this super simple Polka Dot Planter? Well, we invited a few little friends for a garden breakfast paint party….it was such a great way to kick off summer time! Some paint, brushes, bagels, donuts….all adds up to a really good time. The best part was that our little guests got to take home what they made and watch it grow….love that!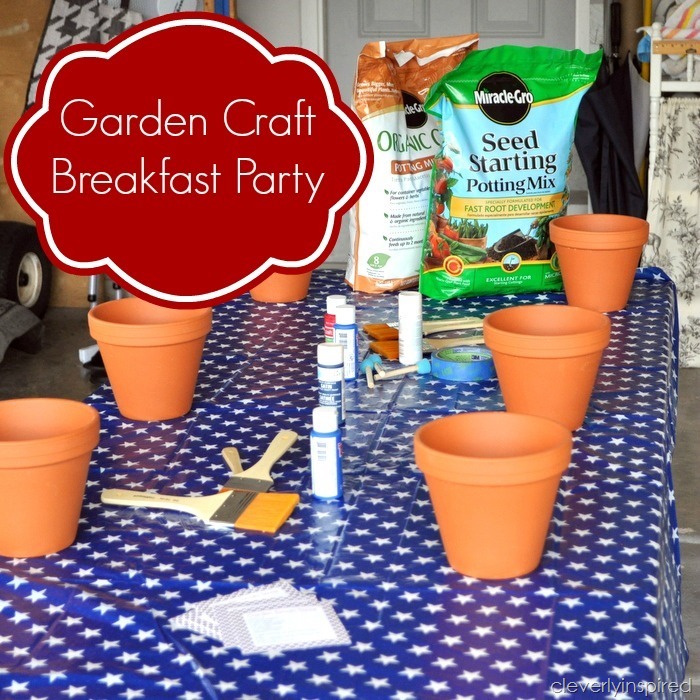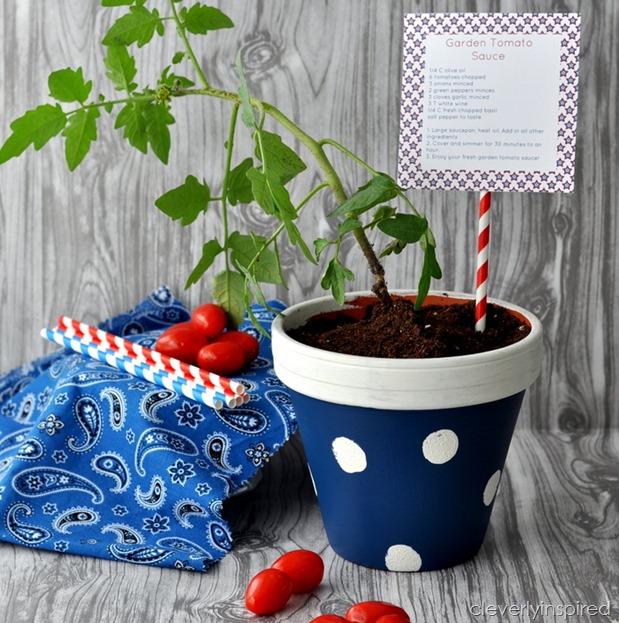 We set up the paint station in the garage with a big table and plastic table cloth. Makes for really easy cleanup…plus you can just squirt the paint right on the table and roll it all up when you are finished. I showed them my polka dot pot…but encouraged them to do any design they like.  They all had fun munching on some breakfast kabobs and painting their pots….Miracle-Gro has a ton of other really  fun garden projects on their website. You can see more about The Gro Project here :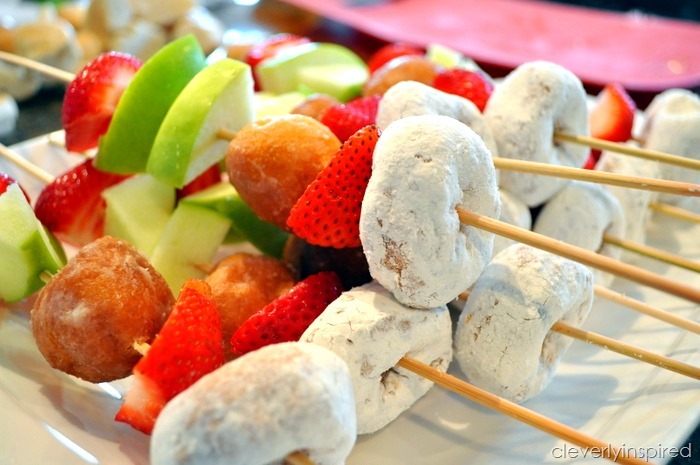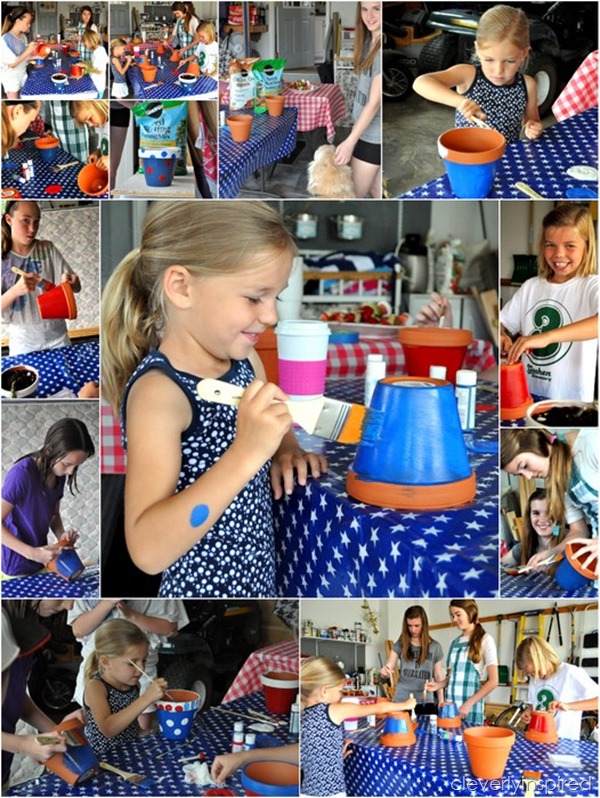 After we had some munchies , the pots were dry and ready to fill up with some Miracle Gro potting mix and our little tomato seeds. When they were all assembled…we placed the recipe for garden tomato sauce on the plant and they were ready to go home.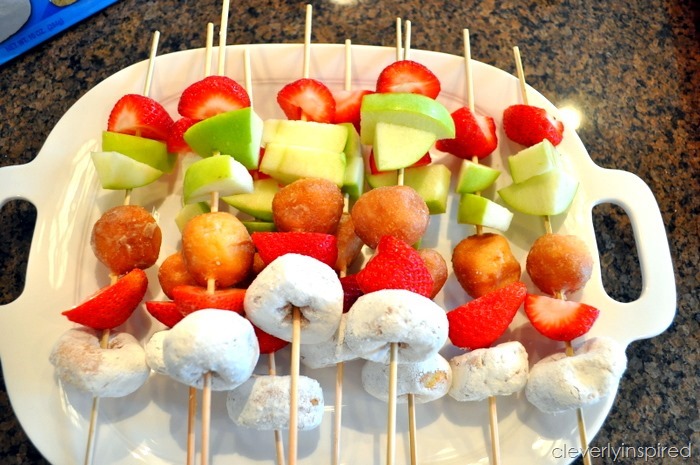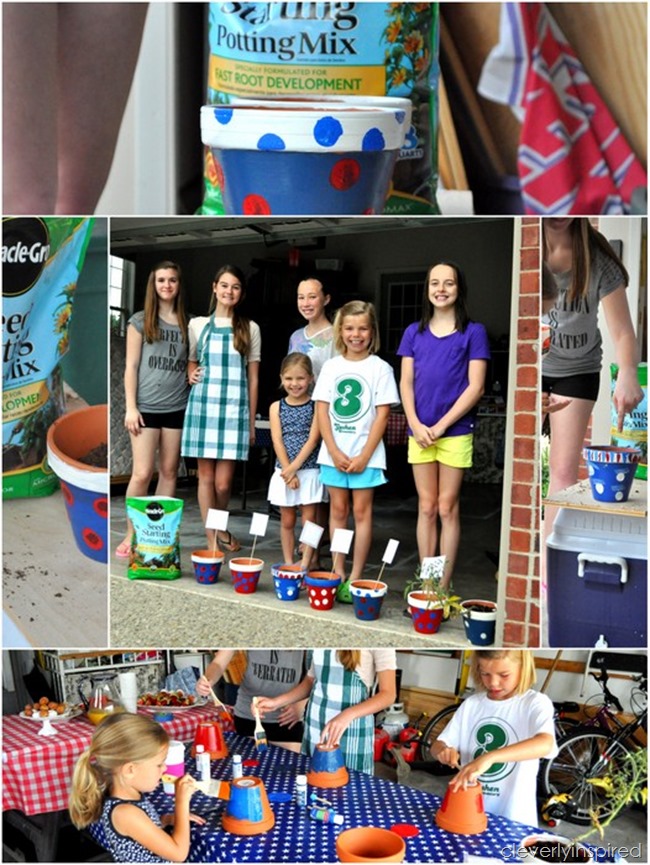 Sometimes, we think that a get together has to be a big affair with lots of planning. Not so. Our homes are meant to be shared. Share your garden and your home…and you will be so glad you did. Don't wait until this room is perfect…or that room needs new paint….you will always find an excuse.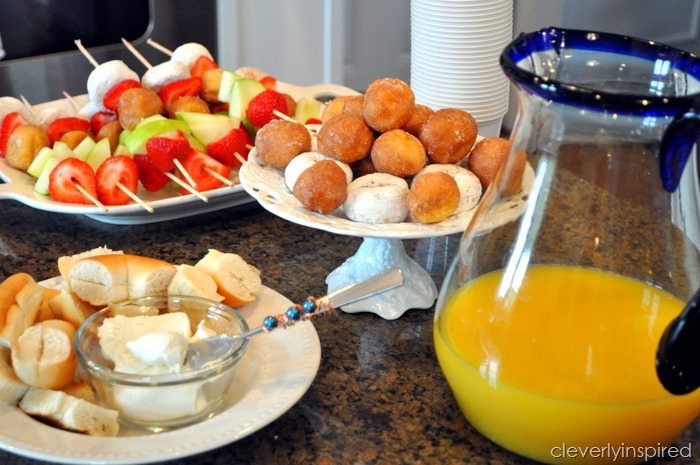 Thanks to all my little friends who came over for our breakfast garden craft party :) I hope we can do it again soon!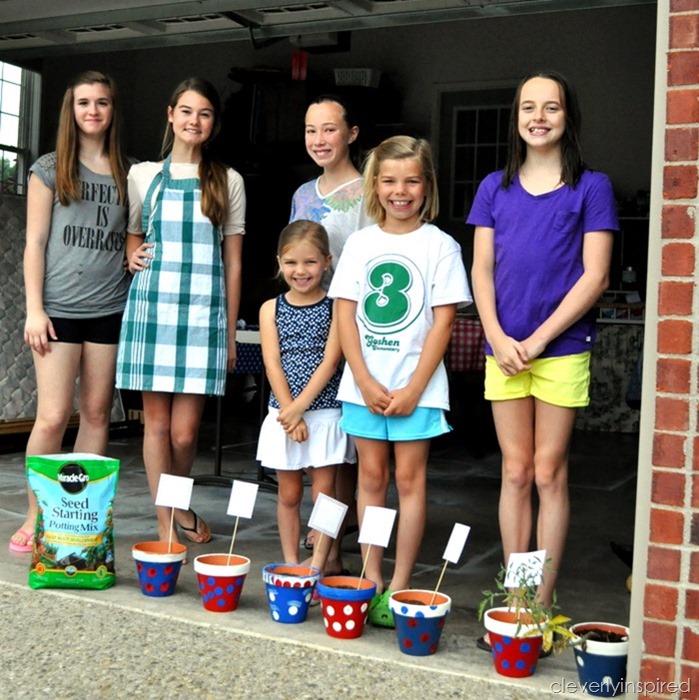 Homes are best used when they are loved. Friends laughing and sharing in the fun help make a house into a home. I would encourage you to have friends over and do this…a breakfast works out great…a perfect way to start the day with a great group of friends. Easy planning too….I mean who doesn't like donuts and paint?!?! Supplies for this craft: Terra Cotta pots Outdoor paint (I used red, white and blue) Brushes Sponge paint dabber (for dots….you could use qtips too) Miracle Gro potting soil Tomato seeds Bamboo sticks Printable below for Garden Tomato Sauce Tape