I briefly told you last week that I was going to replace Tech Tuesdays with something fun to do this summer. Let me introduce Whip it up Wednesdays!
Lazy summer days sometimes mean finding fun things to do with the kiddos. I thought it would be fun for the next 10 weeks to share a unique, fun, easy craft to do with the kids. My goal is to scour the internet for the most unique crafts that kids of all ages can enjoy. Do you have one to submit? Great…just email me to tell me all about it. (Cleverlyinspired at gmail dot com)
Here is a really fun one to try…The source is a blog called AtHomeinLove. These super easy DIY coasters would be a great painting project that would remind you of summer all year long. I love the fun bright colors she used. Go visit this blog for more info on how to craft your own….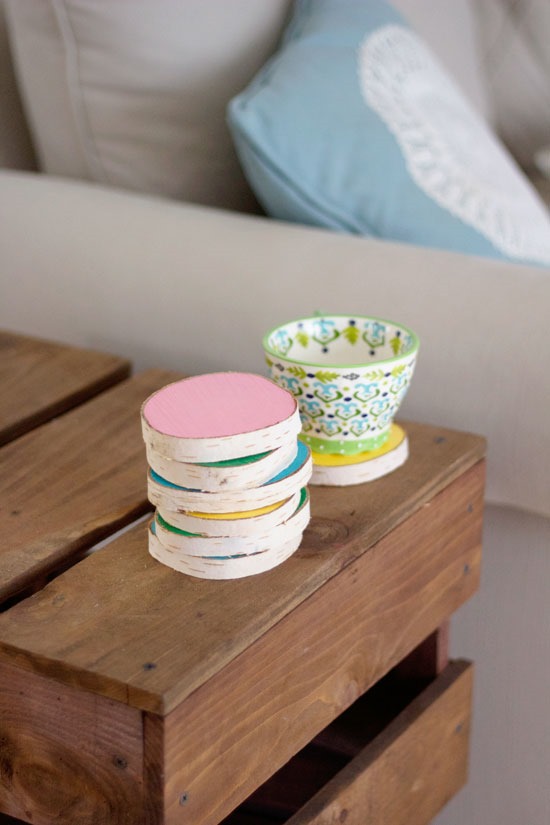 Also: voting ends on June 19th for the Earth 911 challenge…I would love your votes! You can vote once a day:) I am number 4!