Incase you missed it…here and here….this is the traditional "back to school" picture that we take every year. I recently came across the picture of my kids helping to plant this tree….sigh…..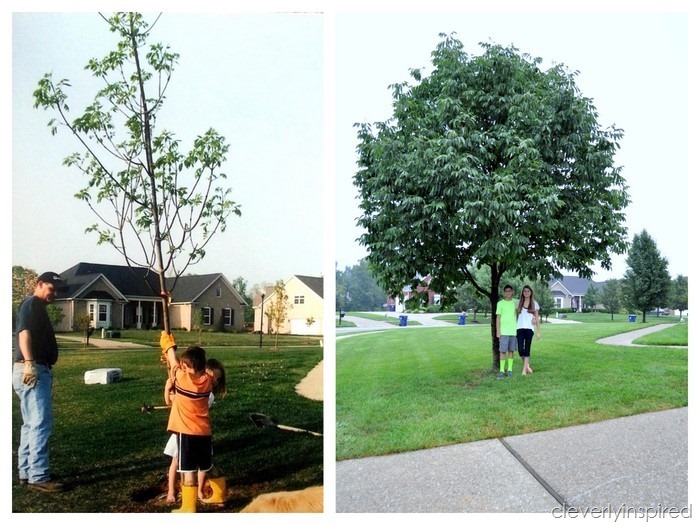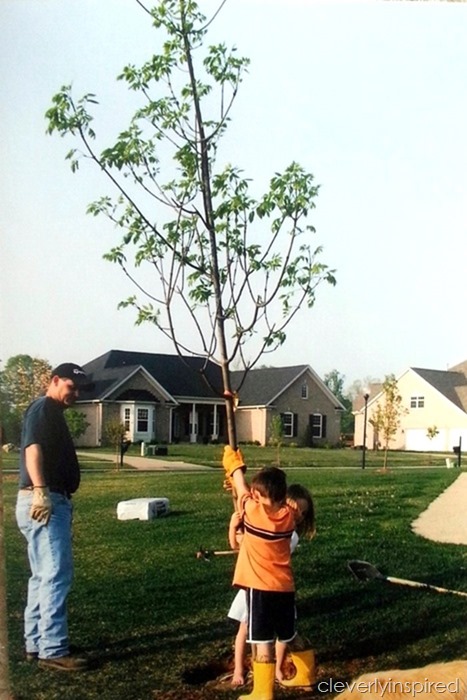 8th grade….#holycow…I remember this picture vividly. Hubs and I laughing at ourselves thinkin we are qualified to be planting a tree. This little tree was one of the first things we did when we moved to our house. By random chance…not planned at all…I began taking first day of school pictures in front of it.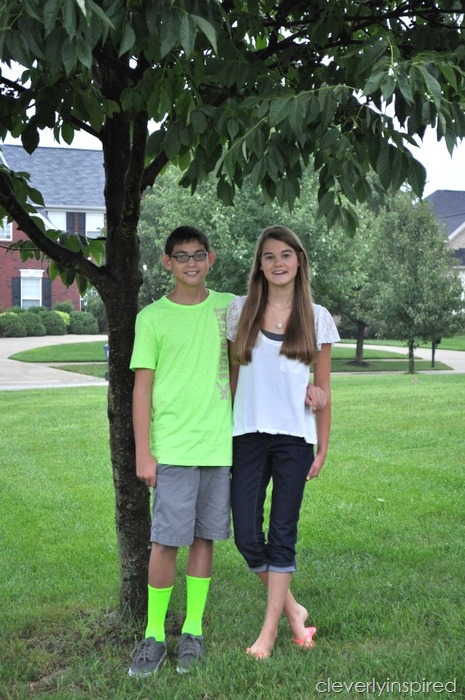 Surely there is some deep thought about giving our kids roots…and watching them grow….and all of that. It just makes my heart happy to see this "growth" each year….I am no gardener…but I must be doing something right;)
I tried my own version of "dear photograph"…..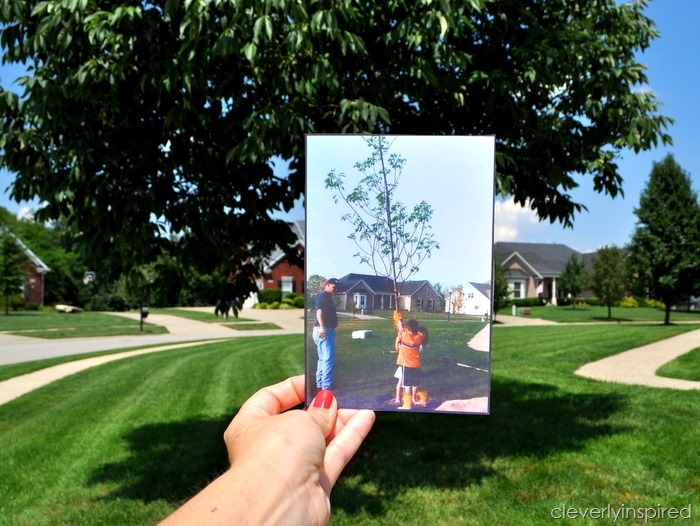 Happy back to school week local friends….and to the rest of you…enjoy your last days of summer fun…they are gone too soon…
Sharing:
BeDifferentActNormal, The36thAve, Whipperberry, TipJunkie, Tatertots&Jello, TodaysCreativeBlog, SerenityNow, PositivelySplendid,  ByStephanieLynn, TheDIYClub, CRAFT. MadinCrafts. HomeStoriesAtoZ, InspireMePlease, 30Days