Back in the day….3 years ago or so…I had read an article online. This girl Sarah….had refinished her stairs…all by herself. I read the "article" about 5 times. Not realizing that I was reading a blog post…that would change everything. I had been a DIYer my whole life….but I wasn't documenting it. Sarah introduced me to this amazing new world that is "blogging". I set out to refinish my own stairs after I saw how amazing hers had turned out. If I haven't told you thank you Sarah….thank you:)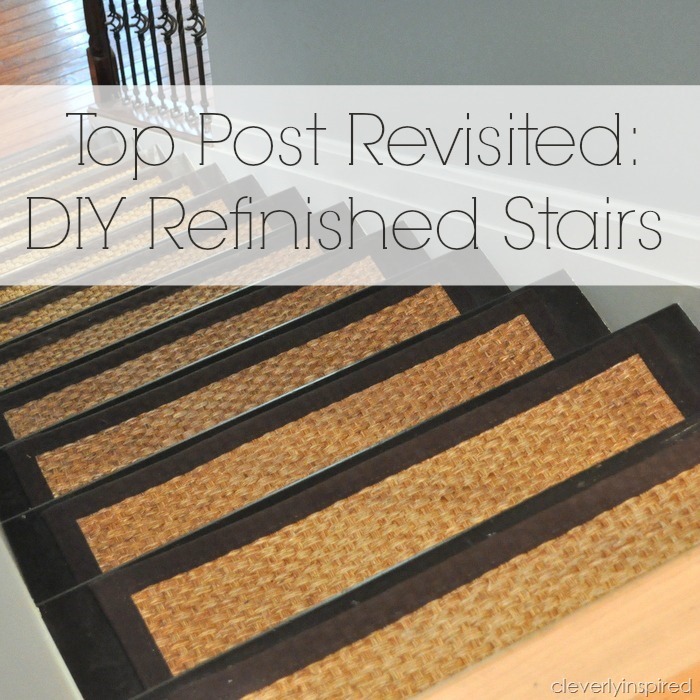 It was a project I completed for under $100…in one weekends time…and I still love them to this day. It was the most satisfying project I had taken on. It is the project I get the most questions on….the YouTube informational tutorial has been viewed over 157,000 times….and one of the top hits on the blog.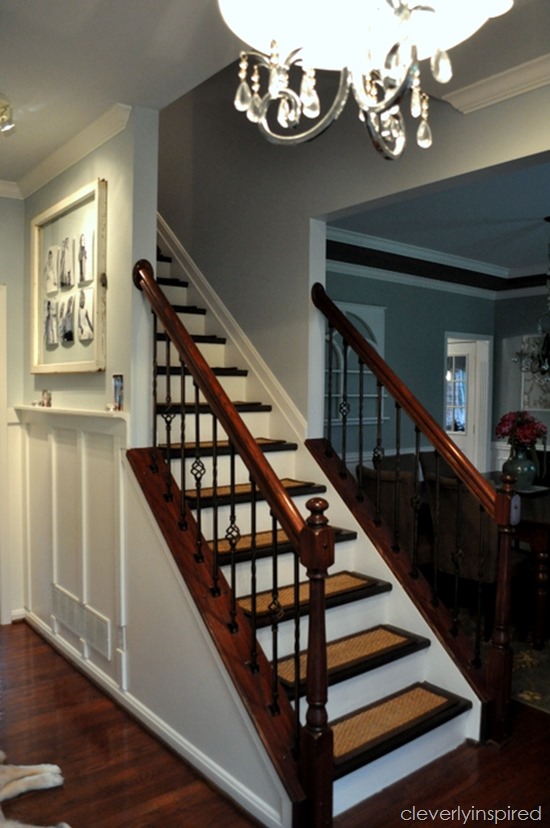 We ended up putting sisal treads on the stairs so that our pup would have an easier time with using them. They too have held up great! I do not have one chip in the paint…(we decided to paint the treads instead of stain because after sanding them there was still paint and caulk spots that would have shown through). We used high gloss latex paint (Behr color Molasses). The white risers have been touched up once….not bad for all the wear and tear these stairs are put through daily. (The white is Porter Paint color White Umber). Light French Grey by Behr is on the walls….Reflecting Pool on the ceiling.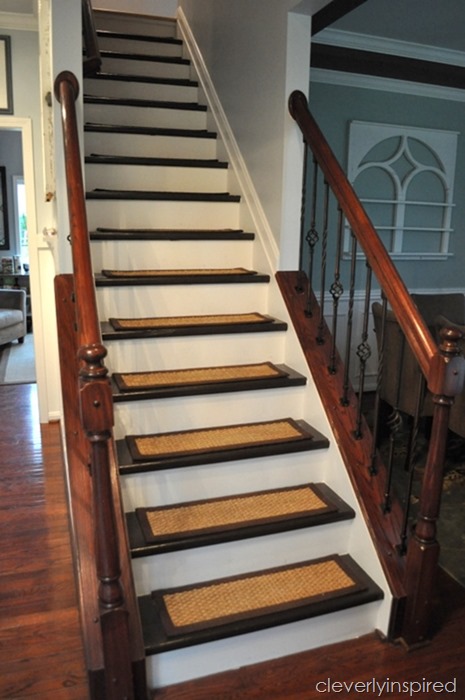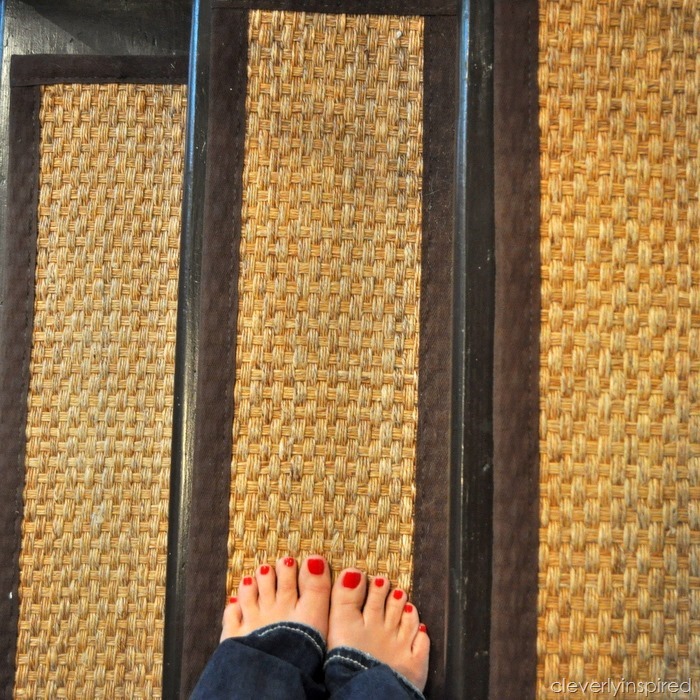 The question I tend to get a lot is how to figure out what kind of wood is under your carpeted stairs. The easiest "test" is to see if your stair has a "rolled" edge. If the edge of your stairs are rolled….the wood is most likely a common pine tread (which is what my stairs are). If your stairs look like the corners are more square…the wood is most likely plywood. A plywood stair is not worth finishing in my opinion. You could "finish" them…with the intent of replacing in the future with a real wood stair….but if you go to sell your house…the buyer will consider a plywood stair as subfloor material….and unfinished. Just food for thought….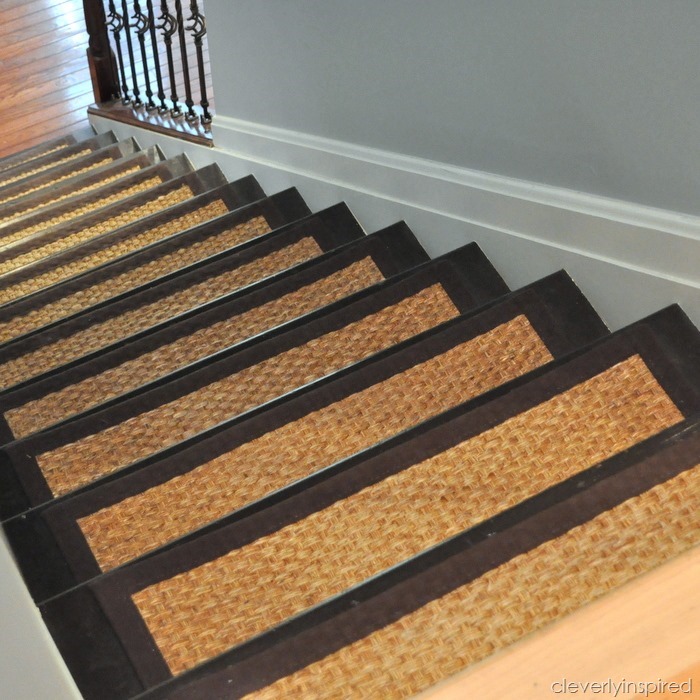 If you have any questions….please comment and let me know….I would love to help you out!
Here are some other post related to the stairs
I will be revisiting old post that have been the most popular…to give you updates and to show new readers some of the past:) Do you have any favorites you would like me to update?