It is that time of year…if you are a good gardener (unlike me;) you may be left with an abundant of fresh tomatoes and cucumbers. This is a perfect little salad to whip up that makes great use of them ;)
My mom made this every summer. We would pick the cucumbers and tomatoes out of Grammie's backyard garden. To be honest…I got a little tired of it. She would want to use the fresh veggies everyday…so everyday we had some form of tomato and cucumber concoction. But it is the perfect summer time salad…cools you off and fills you up:) It immediately reminds me of summer…which seems to fade away too fast…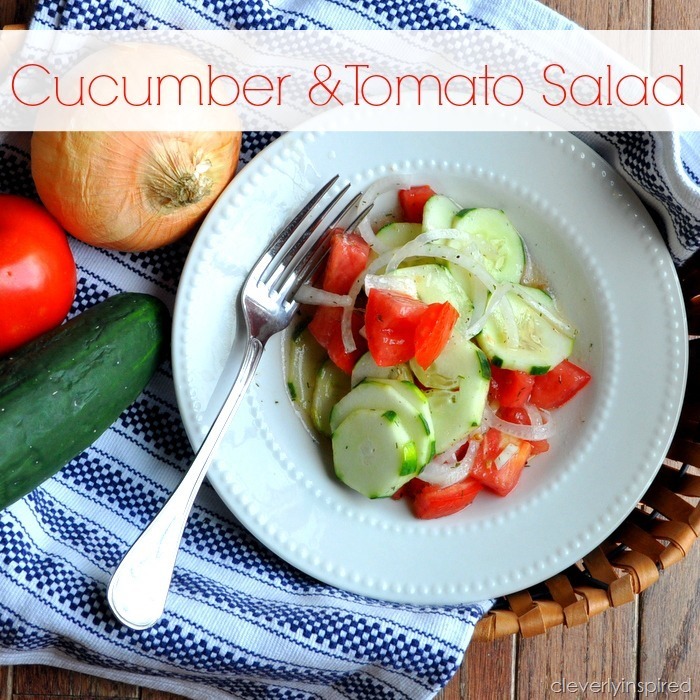 I usually make the dressing first in a large glass bowl…then just toss in the veggies. Letting it marinate in the fridge for a couple hours produces the best flavor.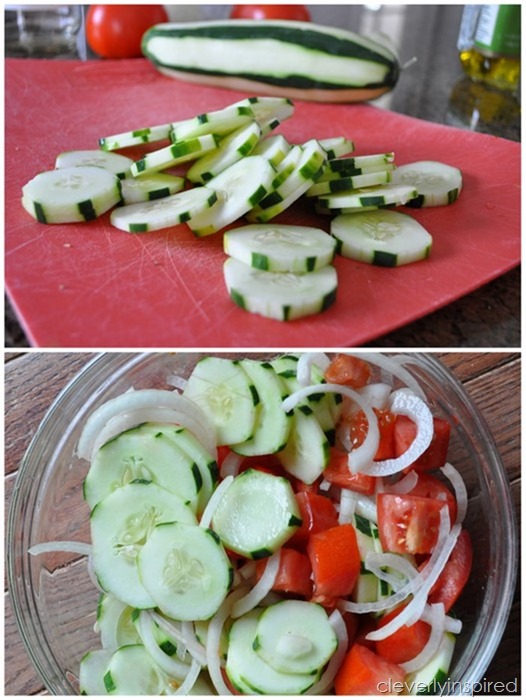 Summer in a bowl:)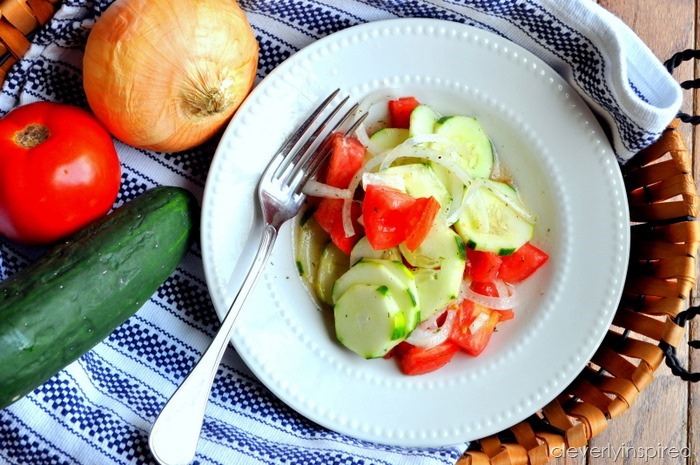 Easy Cucumber Tomato Salad Recipe
Author:
Tracie at CleverlyInspired
Ingredients
2 cucumbers peeled and sliced
½ onion sliced thin
1 large tomato (or a couple small) chopped large
Dressing:
½ C vinegar
¼ C canola oil
¼ C sugar
1 C water
1 T dillweed
1.5 tsp salt
1 tsp fresh pepper
Instructions
Whisk together dressing ingredients in a large glass bowl.
Toss in veggies and combine
Cover with saran wrap and chill for a couple hours.